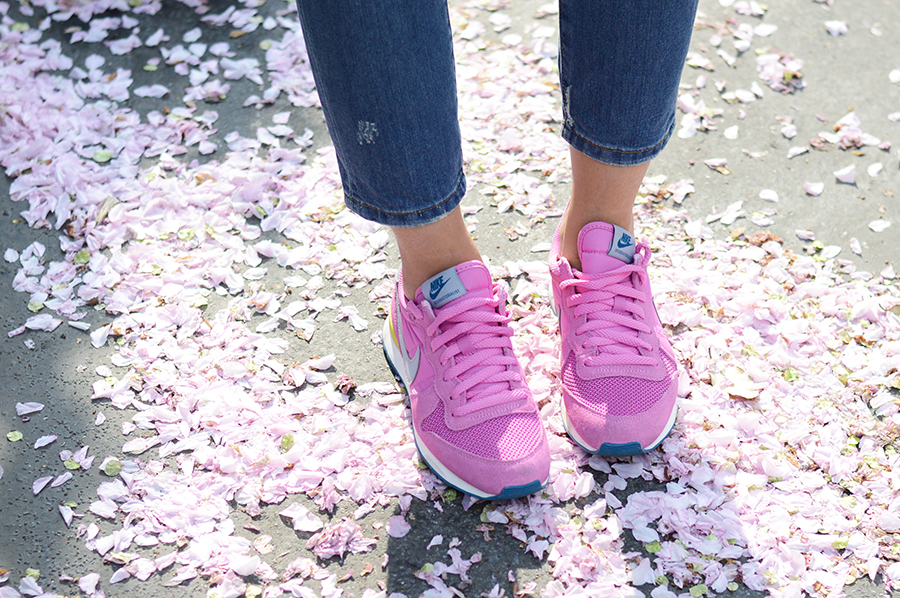 Pink. A color that sometimes I hate but that other times, instead, I simple love it… Needless to say that in this time I adore it and needless to say that these new Nike sneakers have become my favorite of recent times.
The background to all this, are some photos of flowering trees, obviously in pink color, taken on a beautiful spring day in Milan.
Rosa. Un colore che a momenti odio ma che si alterna ad altri, dove invece, non riesco proprio a farne a meno… Inutile dirvi che in questo periodo lo adoro e inutile dirvi che queste nuove Nike sono diventate le mie sneakers preferite degli ultimi tempi.
Fanno da sfondo a tutto ciò, alcune foto di alberi in fiore, ovviamente di colore rosa,scattate in una bellissima giornata di primavera a Milano.