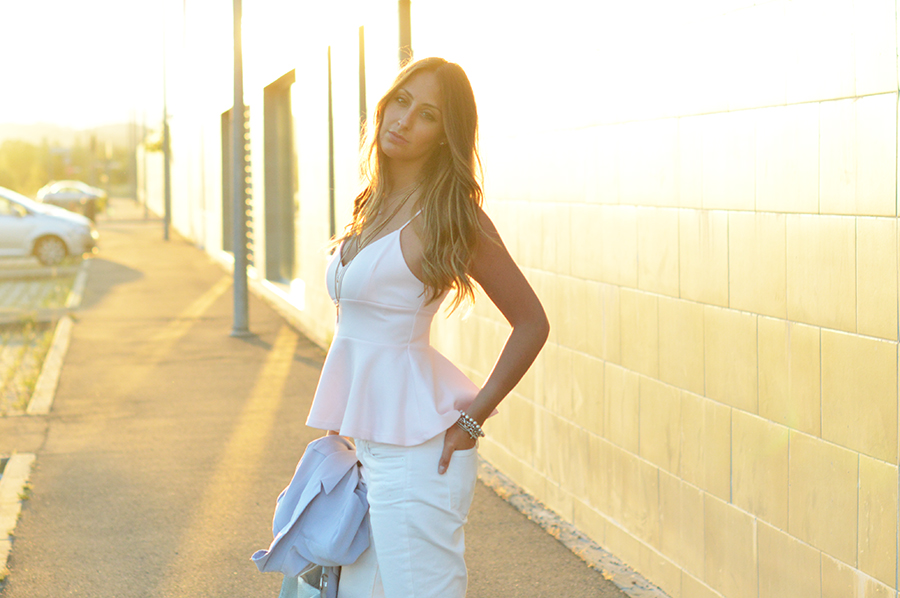 Il tramonto è la parte del giorno che preferisco, specialmente in estate.
La luce si fa dorata e il cielo prende vita con i suoi mille colori fantastici.
E' qui, che il sole si fa sempre meno intenso e la sera si appresta ad arrivare.
Io mi preparo per una bella serata in compagnia, in una perfetta notte d'estate dove indosso un look dai colori tenui accoppiati e mescolati tra loro, il rosa, l'azzurro, il bianco e il celeste.
E la luce oro del tramonto che fa da cornice.
Sunset is my favorite part of the day, especially in summer.
Light is golden and the sky comes alive with its many fantastic colors.
It's here, that the sun is becoming less intense and the evening is about to arrive.
I prepare for a nice night with friends, in a perfect summer night where I'm wearing a look with soft colors coupled and mixed together, pink, blue, white and light blue.
And the frame is an amazing golden light of sunset.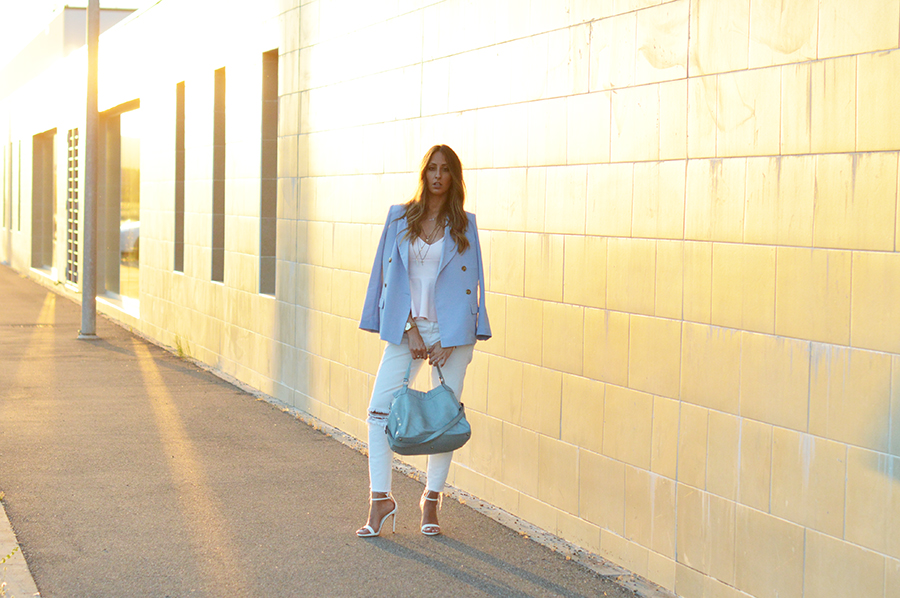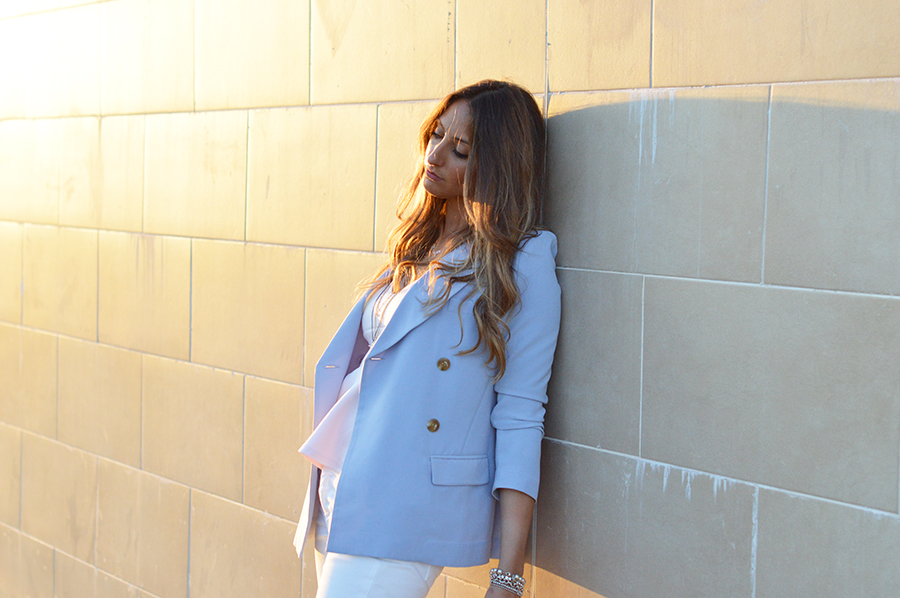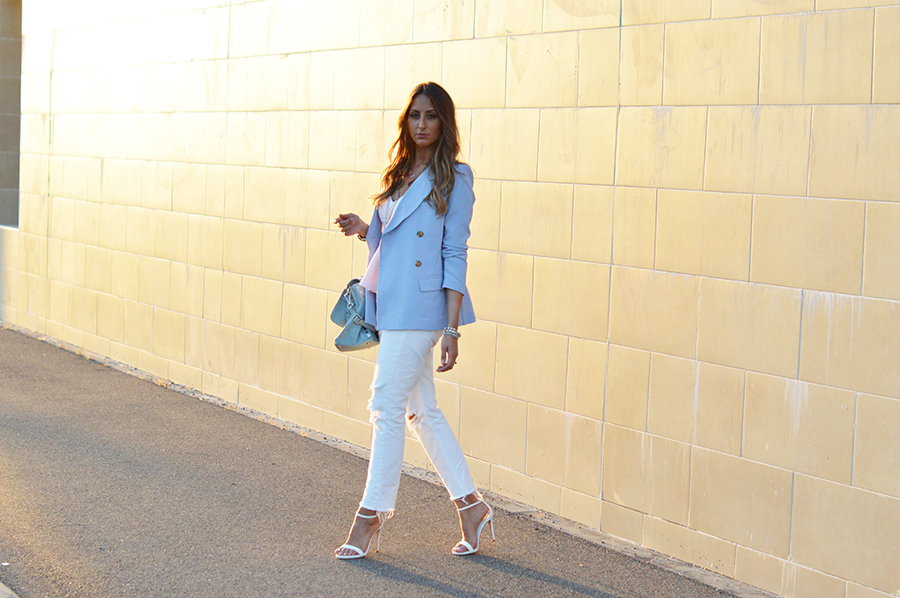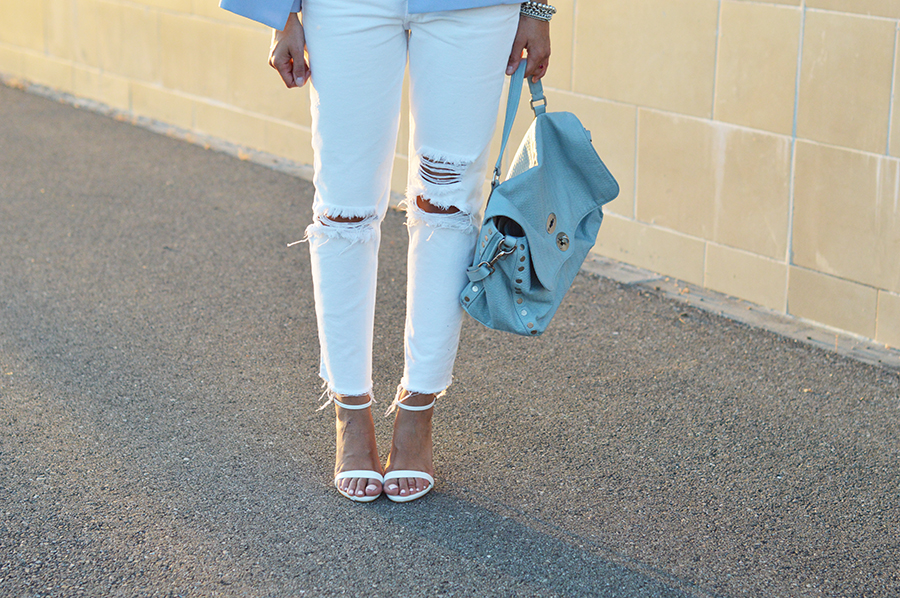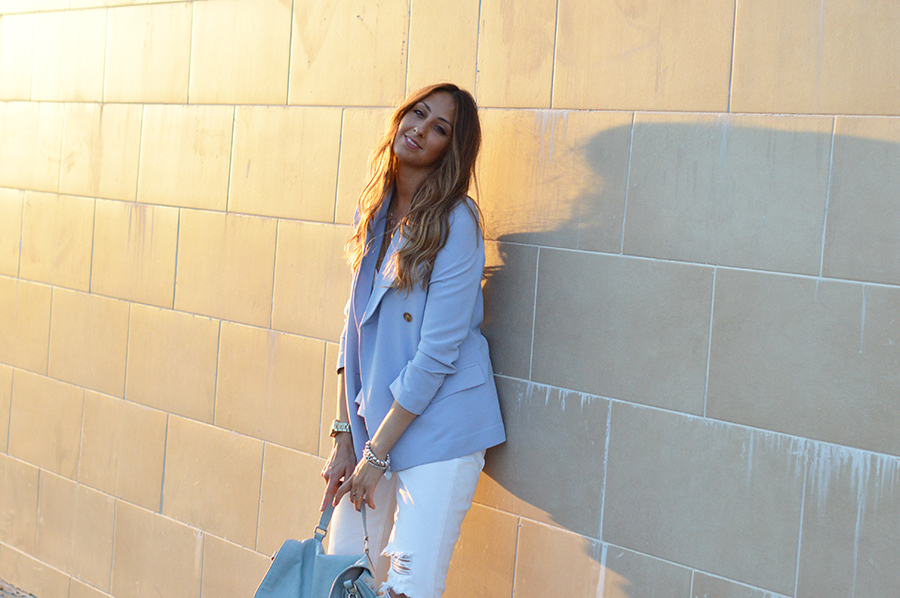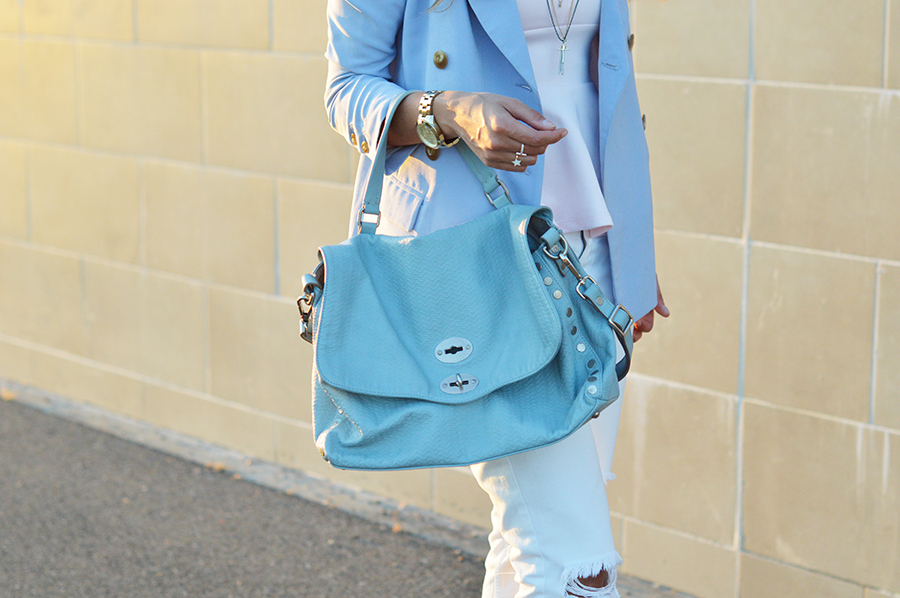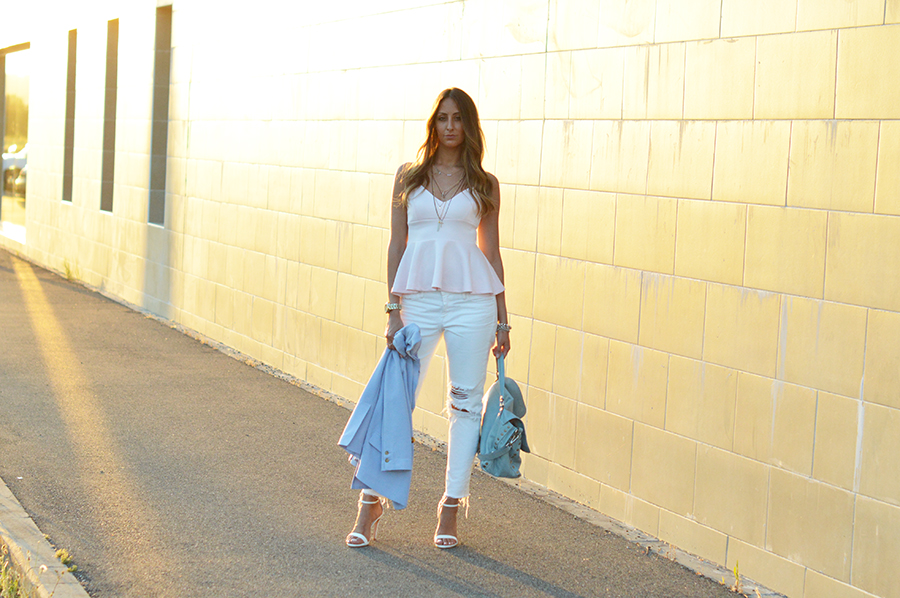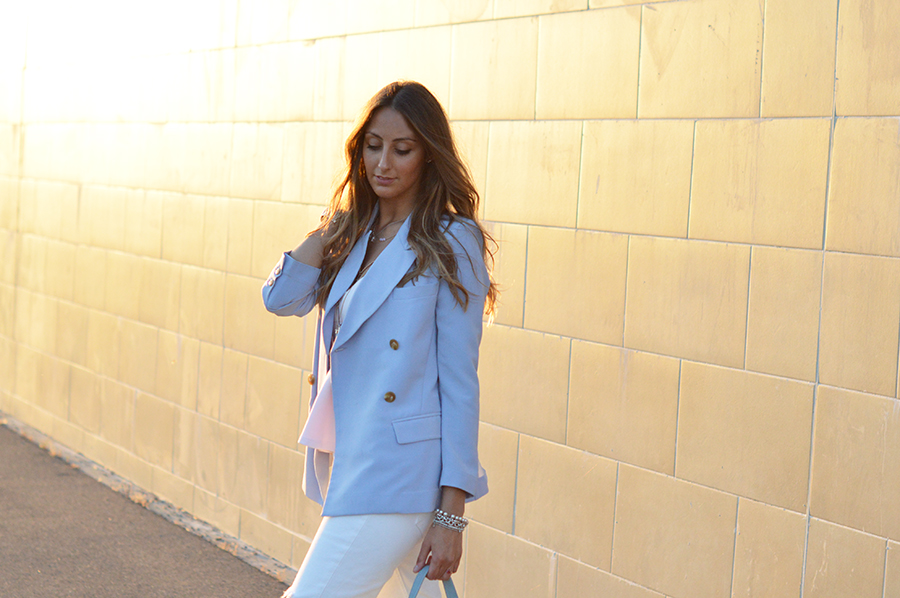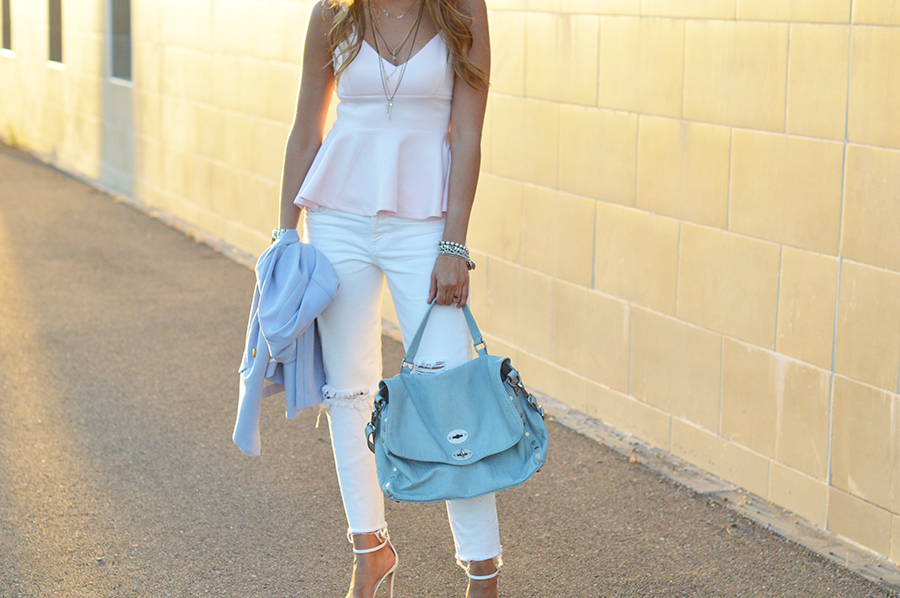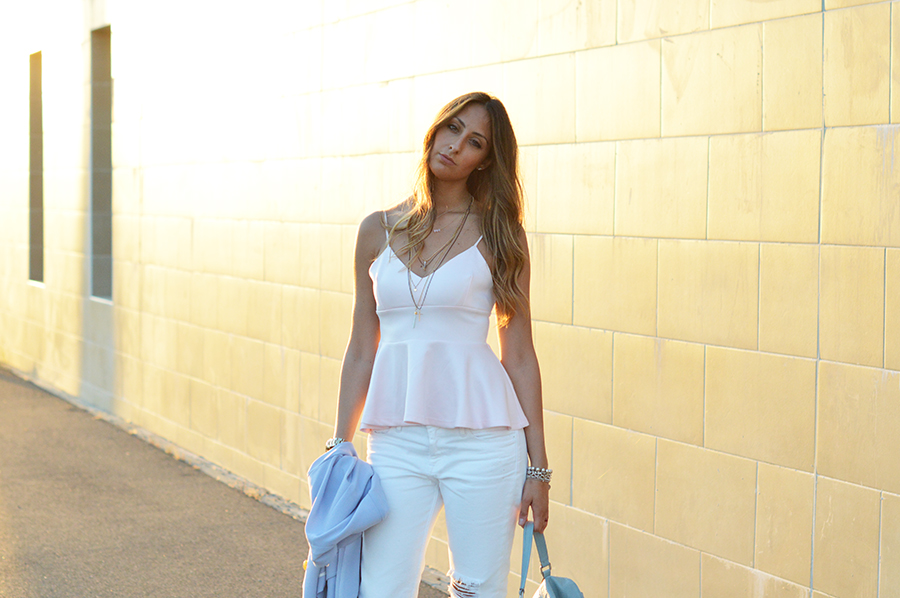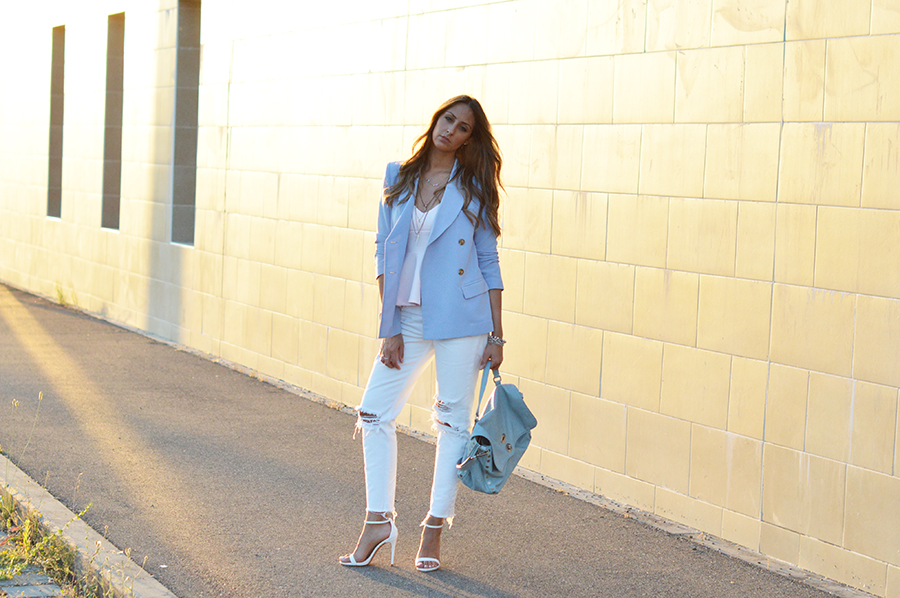 PH. RICCARDO ERMINI
FRONT ROW BLAZER
GINA TRICOT TOP
H&M RIPPED PANTS
ZANELLATO LA POSTINA BAG
ZARA SANDALS