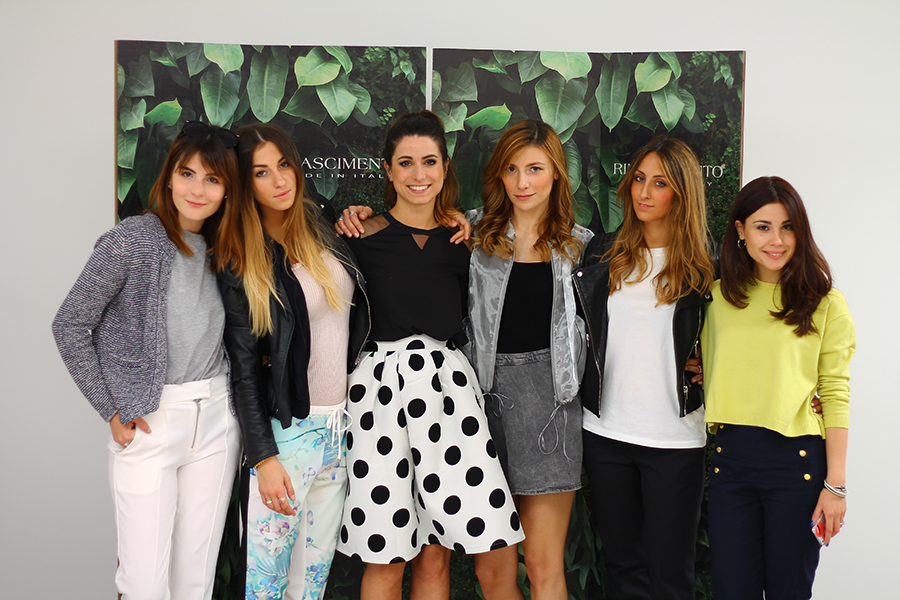 Last week I was invited to Bologna from Rinascimento along with other bloggers to view new Spring Summer 2014 collection.
I have been working for several years now with Rinascimento and every time for me is a great pleasure to discover their news and many successes that year after year they manage to get. It was a Blogger Day during which, at first, we attended the story of the history of the brand and of company, with subsequent presentation of the new Spring Summer 2014 collection held by Fashion Designer Chiara Aquarelli. The second part of the day was dedicated instead to the choice of some clothes for a project that you will see you soon here on the blog. For now, I recommend you take a look on their new online store, I'm sure you will find many nice pieces, just like the varsity jacket you can see in these randomly photos, of which I am madly in love.
La scorsa settimana sono stata invitata a Bologna da Rinascimento per visionare insieme ad altre blogger la nuova collezione Primavera Estate 2014. Sono ormai diversi anni che collaboro con Rinascimento e ogni volta per me è un grandissimo piacere scoprire le loro novità e i tanti successi che anno dopo anno riescono ad ottenere. La giornata è stata un vero Blogger Day durante il quale abbiamo, in un primo momento, assistito al racconto della storia del marchio e dell' azienda, con successiva presentazione della nuova collezione Primavera Estate 2014 tenuta dalla Fashion Designer Chiara Aquarelli. La seconda parte della giornata invece è stata dedicata alla scelta di alcuni capi per un progetto che vedrete prestissimo qui sul blog. Per adesso vi consiglio di farvi un giro sul loro nuovo online store, sono sicura che troverete moltissimi pezzi carini, proprio come la varsity jacket che potete vedete in queste foto random , della quale mi sono follemente innamorata.