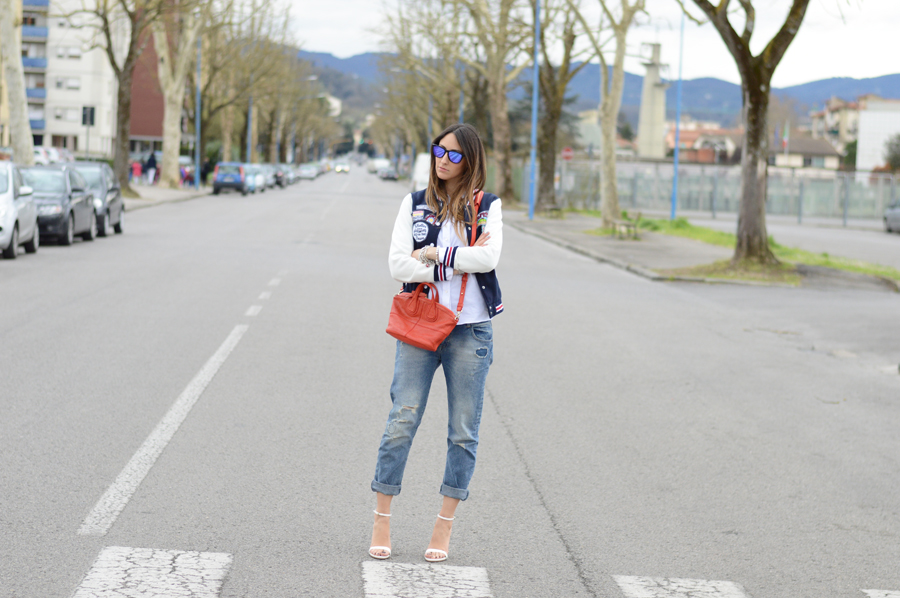 A varsity jacket and a pair of boyfriend jeans which are now become my trademark.
The white shirt that makes it all more elegant and chic, a pair of sandals and a colorful bag. I like very much the sporty-chic look, especially if worn for an friends night. I love the contrast of the clothes, from the most classic to the most glam. I love mixing different styles and I love to try new combinations. Here you have the proof.
Una giacca varsity e un paio di boyfriend che ormai sono diventati il mio tratto distintivo.
La camicia bianca che rende il tutto più elegante e chic, un paio di sandali e una borsa coloratissima. I look sporty-street mi piacciono molto specie se indossati per una serata trascorsa in compagnia di amici. Adoro la contrapposizione dei capi, quelli più classici da quelli più glam. Adoro mixare stili differenti e adoro provare nuovi abbinamenti. Qui ne avete la riprova.
OASAP VARSITY JACKET
WALTER VOULAZ WHITE SHIRT
ZARA BOYFRIEND JEANS
ZARA SANDALS
GIVENCHY NIGHTINGALE MINI BAG
OAKLEY SUNGLASSES