La mia uniforme di tutti i giorni. Jeans, camicia e capospalla. Oso spesso e volentieri con le scarpe, ultra flat di giorno per sbrigare le diverse commissioni, super high per la sera per le cene con gli amici. Queste sono di Casadei, prese su Spartoo, e sono tre le mie scarpe preferite di sempre. Sarà perché essendo così semplici si abbinano facilmente con tutto. E più che passa il tempo e più che mi rendo conto che gli acquisti migliori sono proprio quelli: quelli semplici semplici, che non passano mai di moda, quelli che non seguono la tendenza del momento, quelli che puoi rimetterti anche tra dieci anni, quelli che un domani potrai tramandare a tua figlia o a tua nuora.
E poi una borsa, di Christian Louboutin, la Bow bag, grigia chiara, facente parte della nuova collezione, che ovviamente adoro alla follia.
My everyday uniform. Jeans, shirts and outerwear. I dare often and willingly with the shoes, ultra flat day to doing to the various committees, super high for the evening for dinner with friends. These are from Casadei, bought on Spartoo, and are three of my favorite shoes ever. Maybe because being so simple they can easily match with everything. And the more that time passes, the more I realize that the best buys are those: the simple ones simple, that never go out of style, those who do not follow the trend of the moment, those who can go back fashion even ten years from now, those that one day you will pass on to your daughter or your daughter in law.
And then a bag, from Christian Louboutin, the Bow bag, light gray, which is part of the new collection, which of course I love to madness.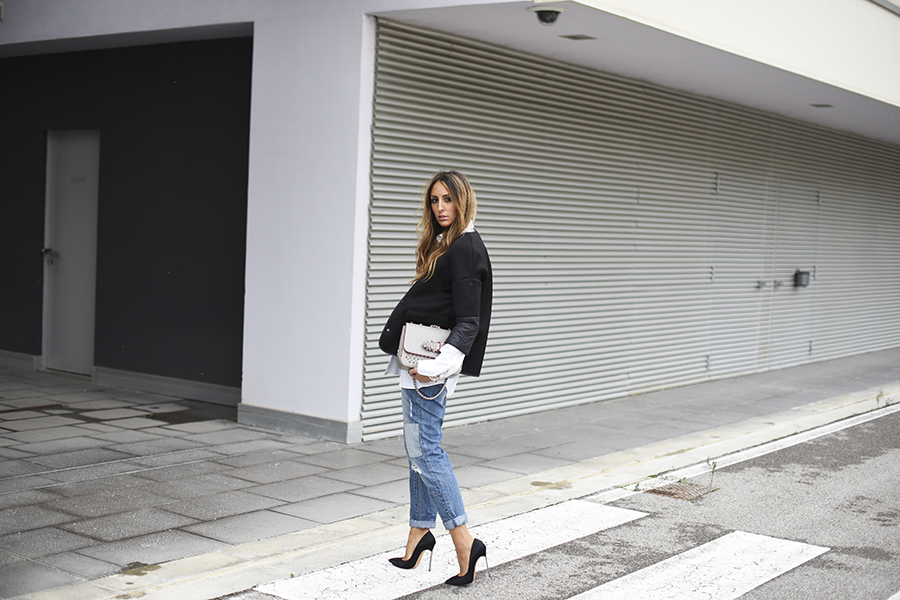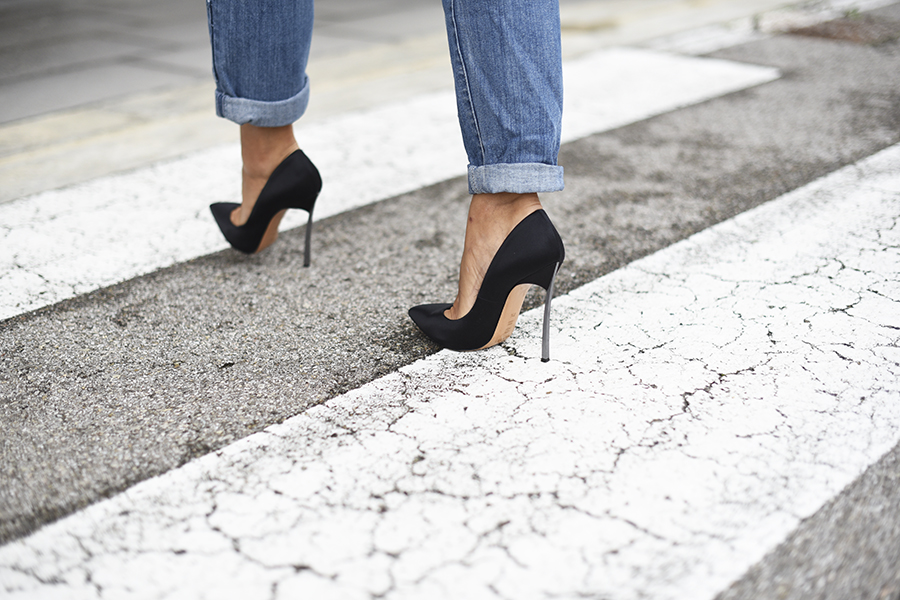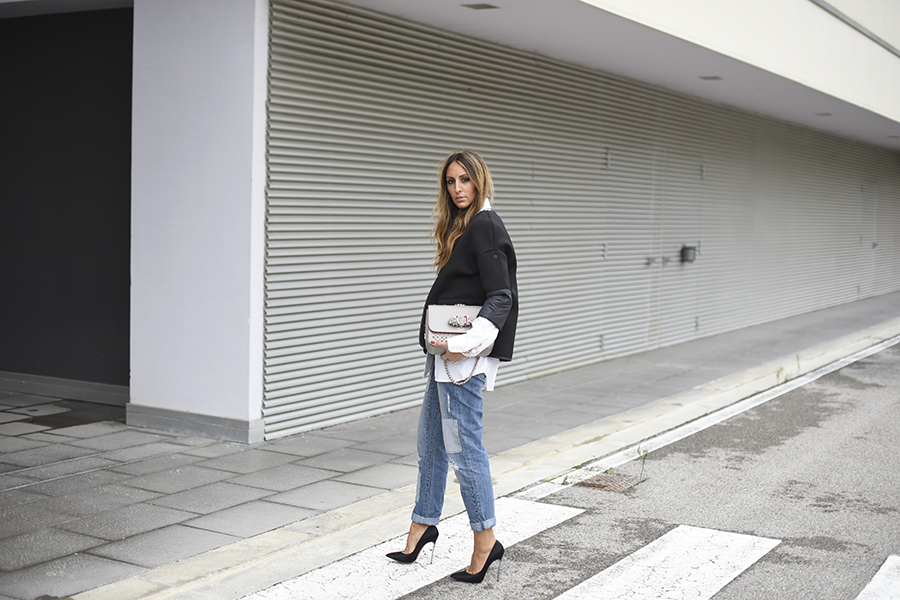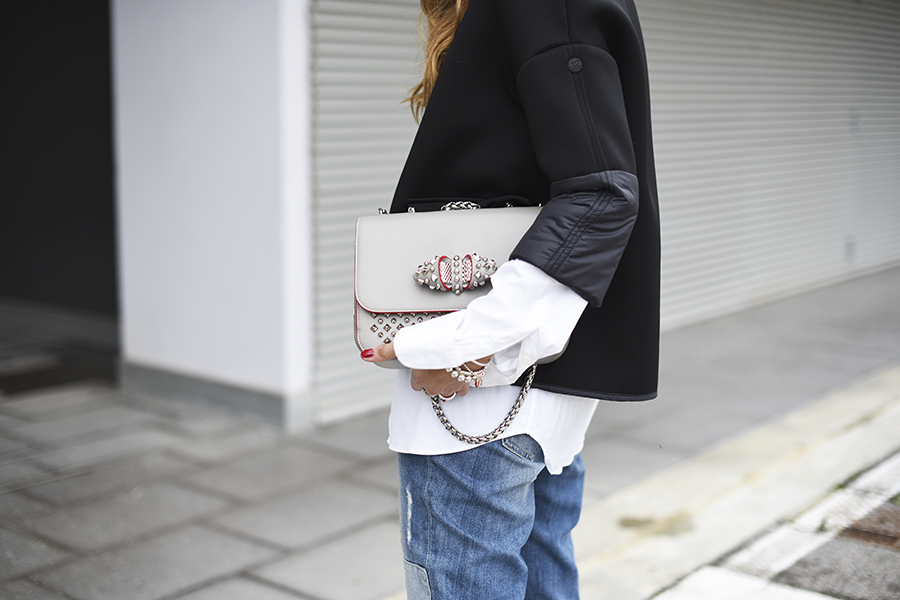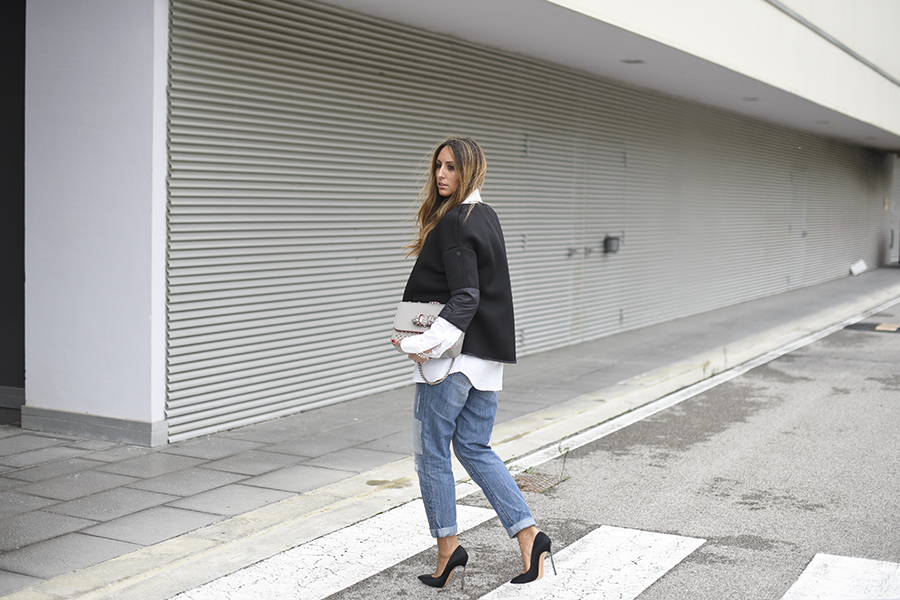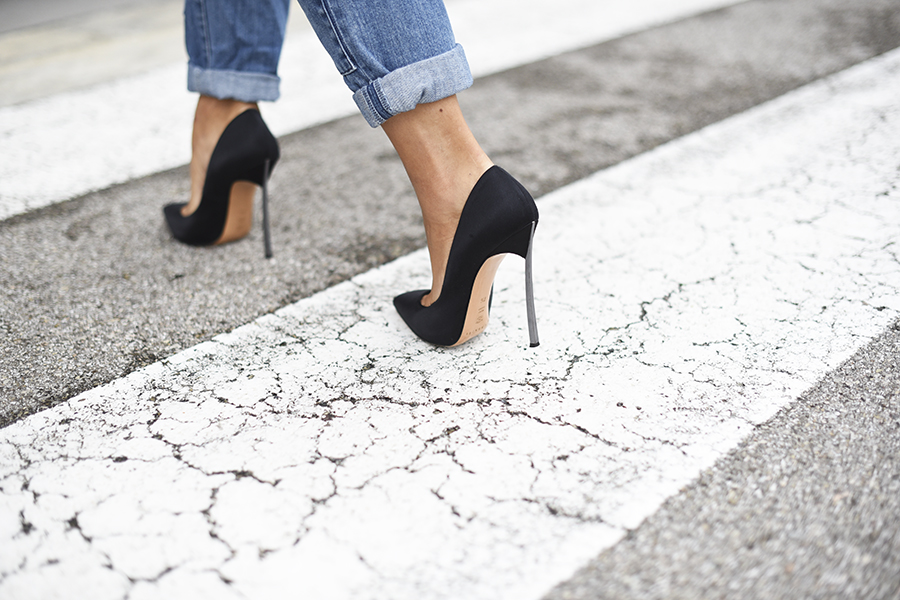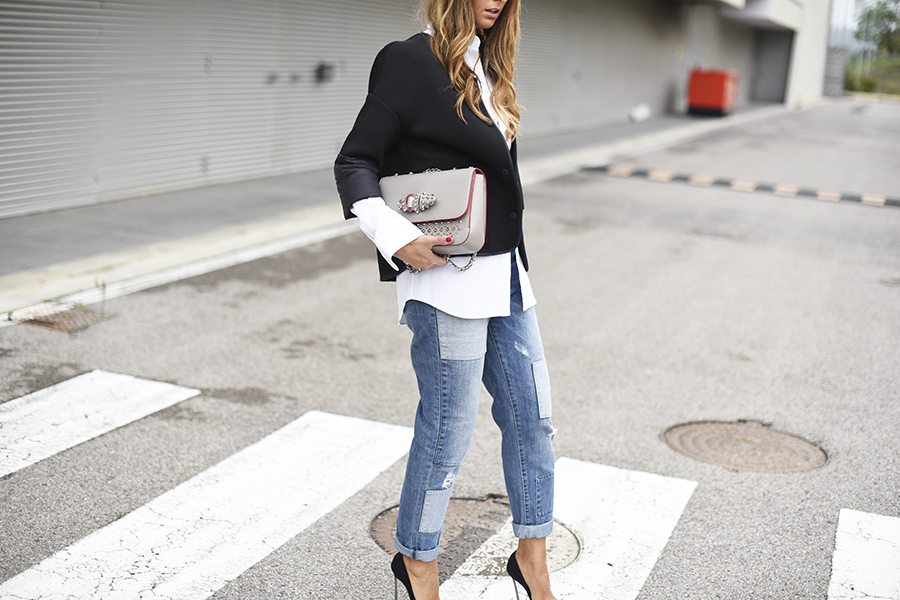 PH. RICCARDO ERMINI
PUNTO12 JACKET
COS WHITE SHIRT
TALY WEIJL JEANS
CASADEI SHOES
CHRISTIAN LOUBOUTIN BAW BAG