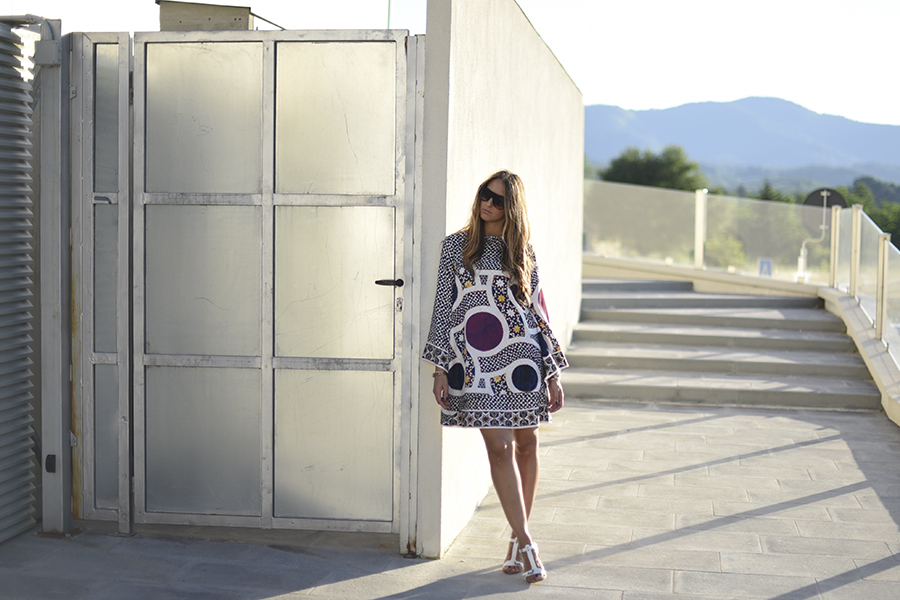 Un altro abito della collezione #OVSArtsOfItaly. Dire che lo trovo stupendo è dir poco: semplice, elegante, ricercato. Quasi mi emoziona indossarlo, soprattutto perché ricorda una delle opere più belle che esistono al mondo. Infatti, questo bellissimo vestito, si ispira ai preziosi mosaici della cattedrale di Salerno, decorati con tarsìe marmoree policrome, opera dei maestri della scuola cosmatesca, che ripresero il repertorio musivo dell'antichità, reinterpretando gli stessi motivi geometrici in chiave simbolico-religiosa e rinnovando le tecniche attraverso una scomposizione delle figure, fino a utilizzare tessere di soli pochi millimetri.
OVS Arts Of Italy è la nuova capsule collection in limited edition realizzata dal team creativo di OVS che si ispira appunto alla bellezza dell'arte italiana. Una parte del ricavato della vendita della collezione sarà destinata al restauro e alla valorizzazione di alcuni capolavori dell'arte italiana come il Mausoleo di Gallia Placida, Palazzo Ancaiani Spoleto e altri ancora. La collezione è in vendita in alcuni store OVS selezionati oppure on line sul sito www.artsofitaly.ovs.it.

Another dress from #OVSArtsOfItaly collection. I think it is amazing: simple, elegant, sophisticated. Almost it excites me wear it, especially because it reminds one of the finest works that exist in the world. In fact, this beautiful dress, is inspired by the precious mosaics of Salerno Cathedral, decorated with polychrome marble inlays, work of the masters of cosmatesca school, which resumed the mosaic repertoire of antiquity, reinterpreting the same geometric patterns in a symbolic-religious key and renewing the techniques through a decomposition of the figures, up to use tiles of only a few millimeters.
OVS Arts Of Italy is the new capsule collection in limited edition made from OVS creative team that is precisely inspired by the Italian beauty of art. A portion of the proceeds from the sale of the collection will be devoted to the restoration and enhancement of some masterpieces of Italian art as the Mausoleum of Gallia Placida, Palazzo Ancaiani Spoleto and many others. The collection is on sale in some selected OVS store or online at the website www.artsofitaly.ovs.it.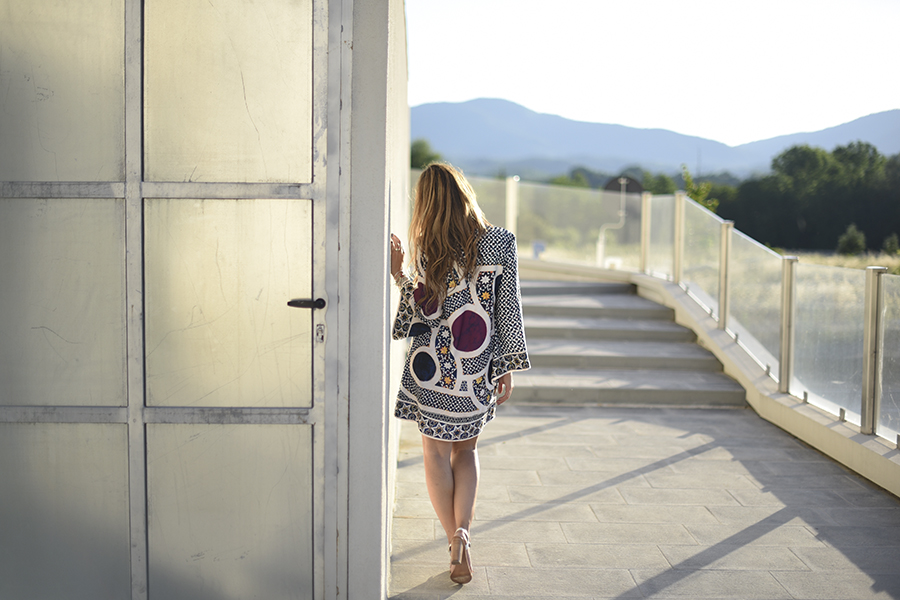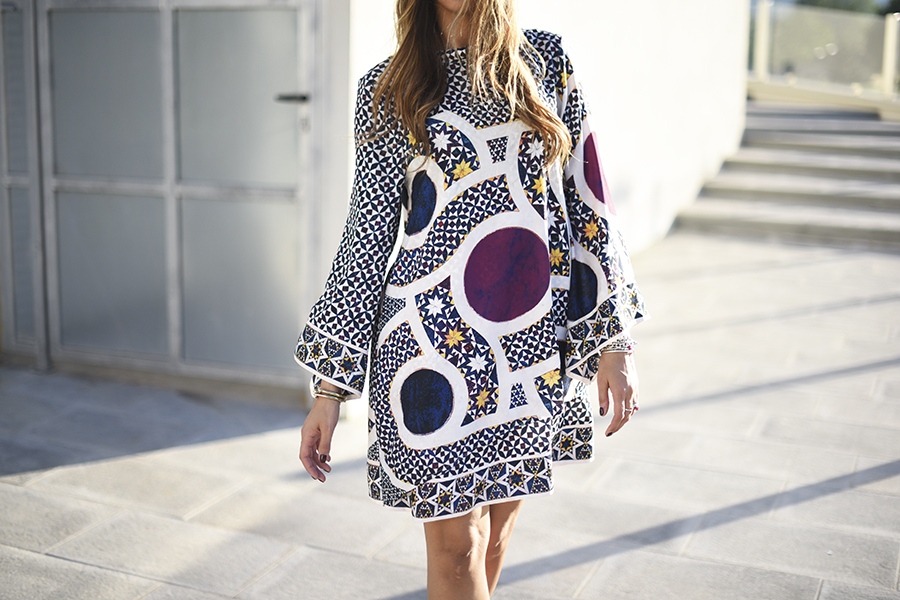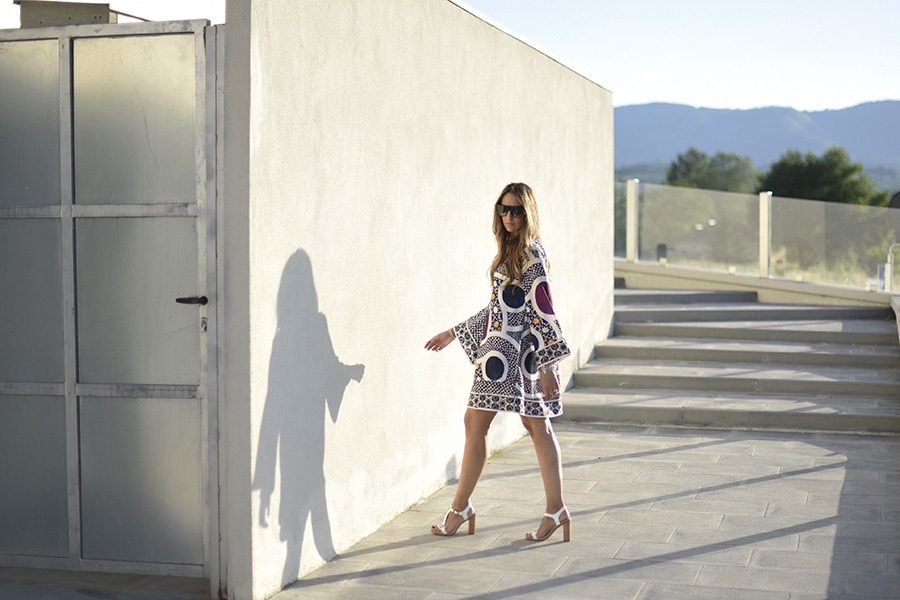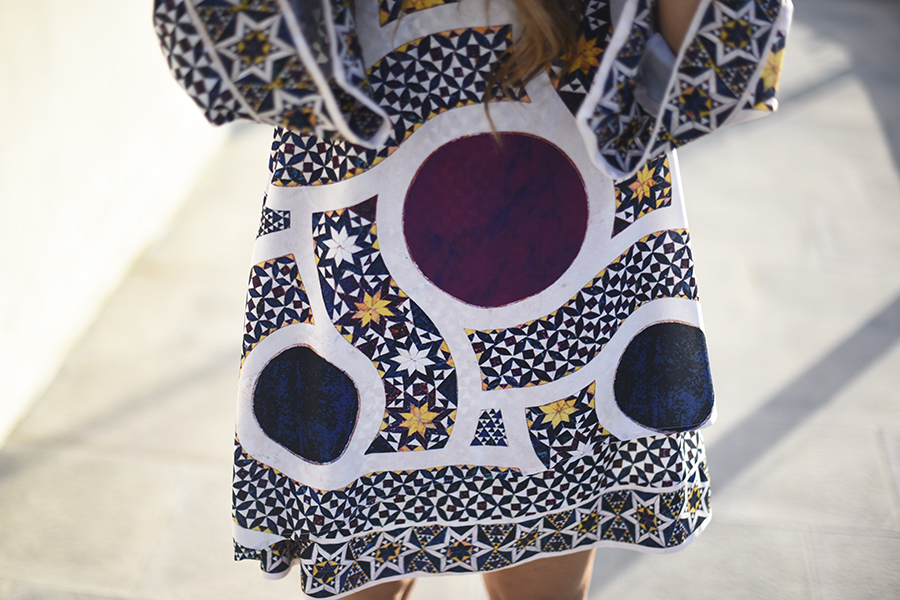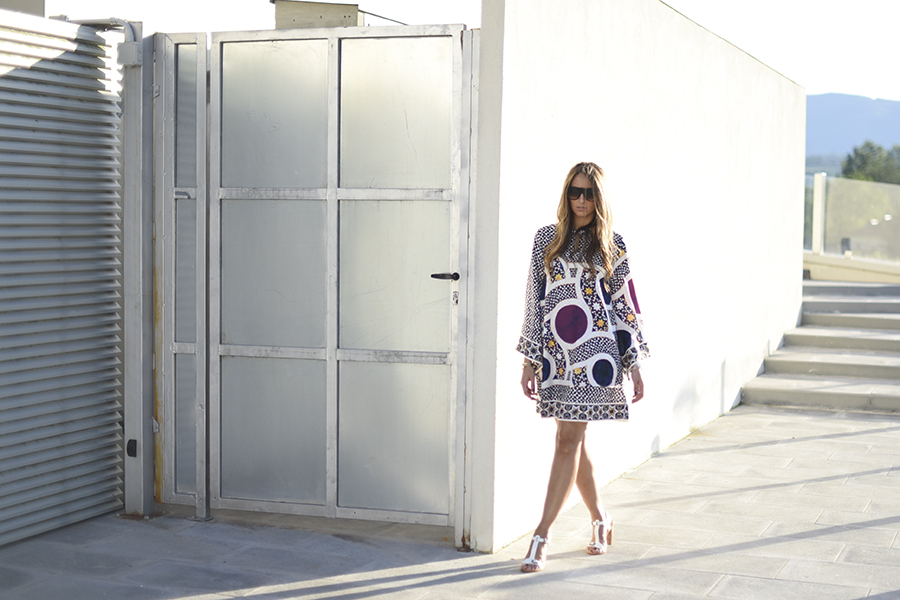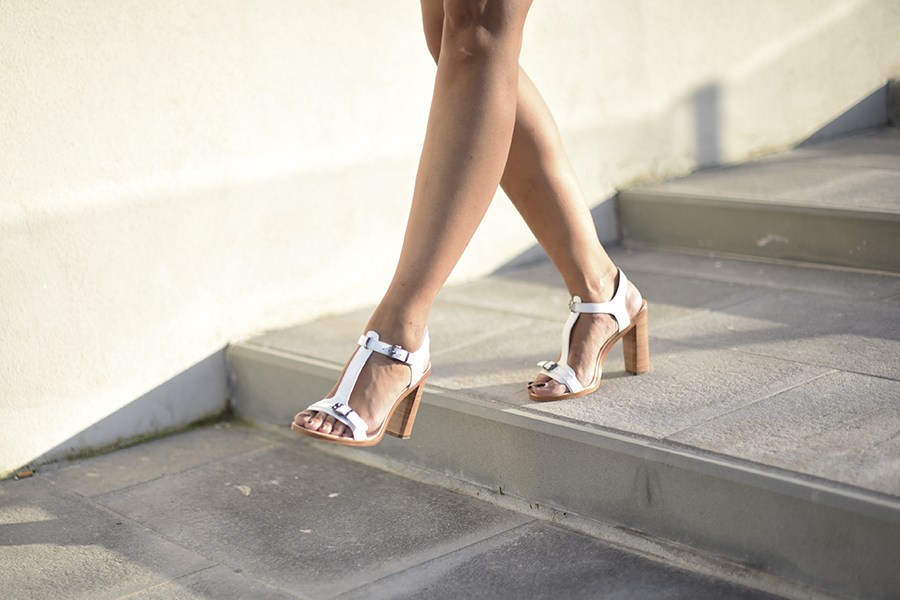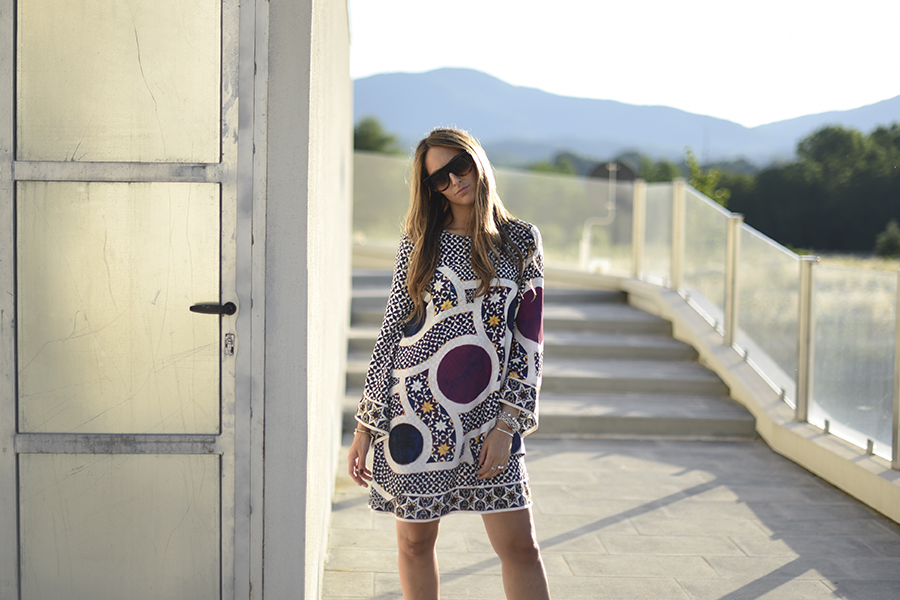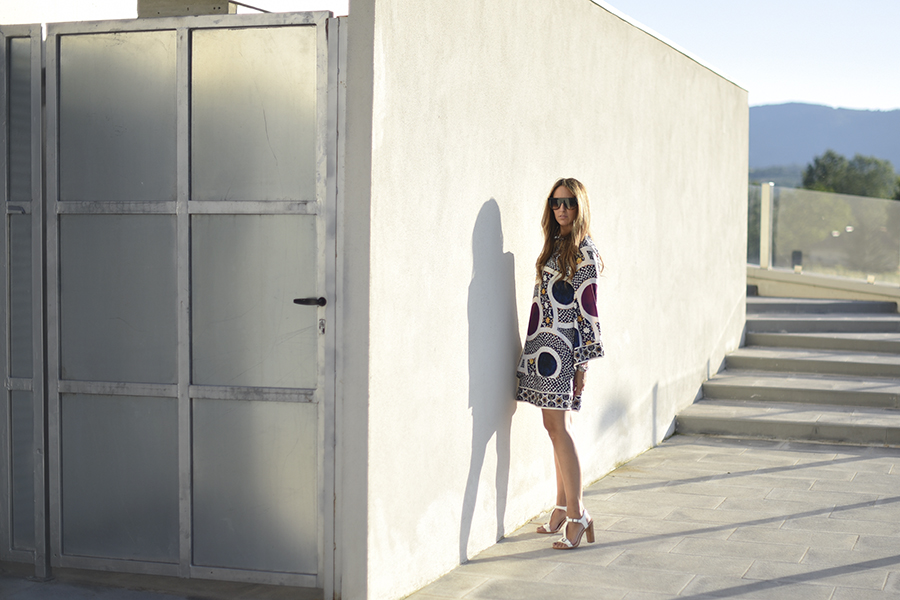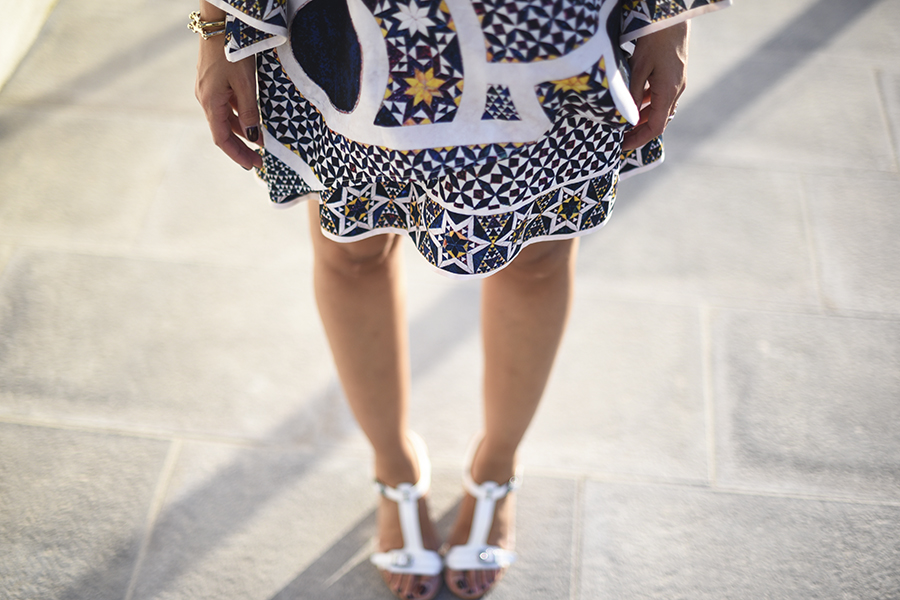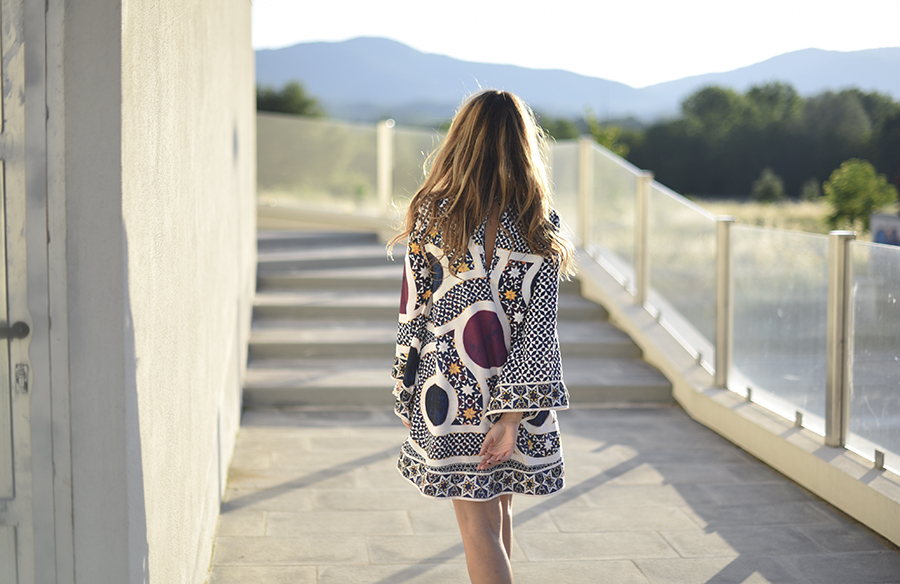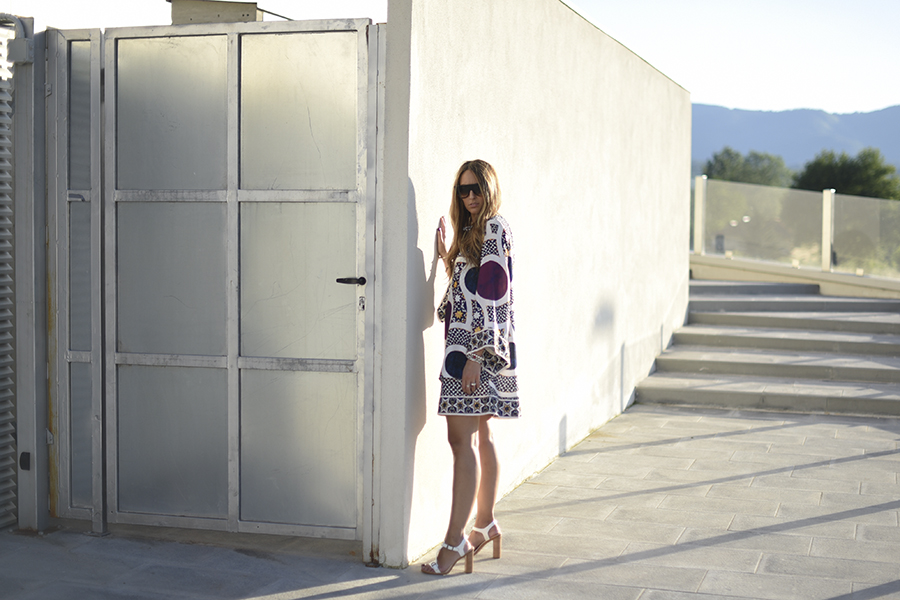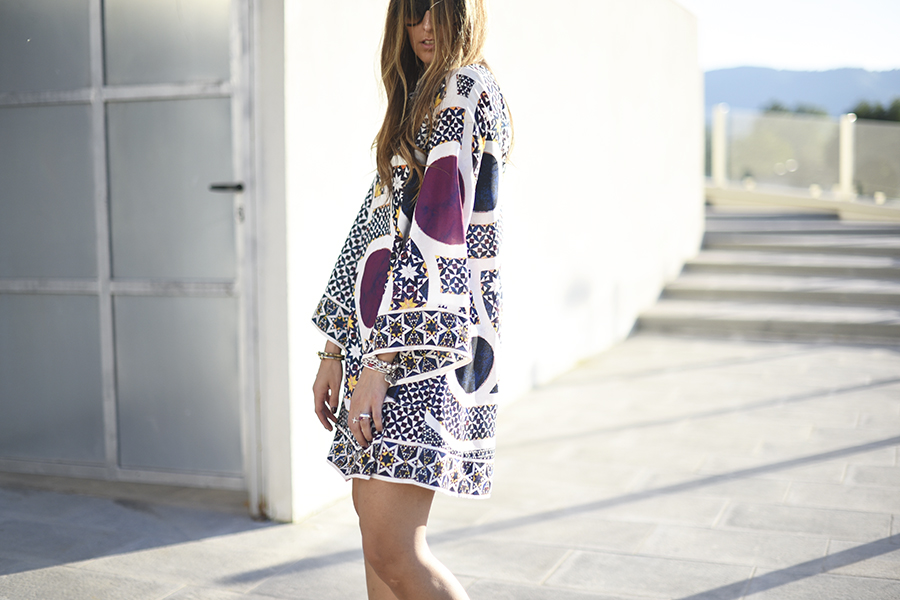 PH. RICCARDO ERMINI
#OVSARTSOFITALY DRESS
CELINE SUNGLASSES
CARLO PAZOLINI SHOES