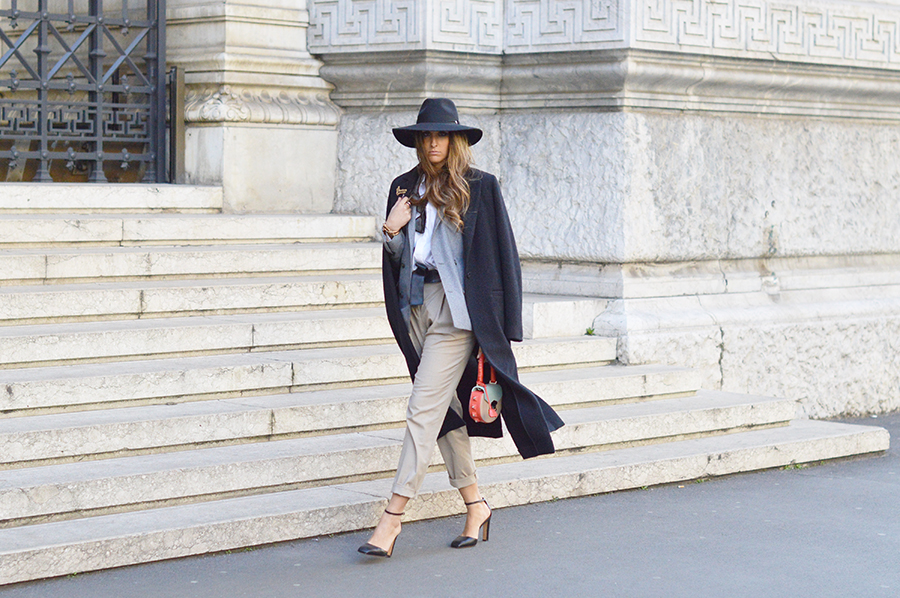 Un altro look indossato a Milano Moda Uomo. Per resistere al freddo ho optato per un look composto da diversi strati, quindi camicia bianca, giacca maschile a doppio petto di lana calda e cappotto lungo nero di Pinko. Un paio di pantaloni beige classici e le mie nuove scarpe di Valentino, trovate finalmente ai saldi. Anche qui borsa Salar Milano per colorare un po' il tutto e il mio immancabile cappello.
Da quando sono rientrata da Milano non mi sono fermata un attimo, la nostra casa è ufficialmente un cantiere aperto e ogni giorno seguiamo i lavori (potete vederli anche voi sul mio profilo snapchat: @elisataviti). Non è per niente facile coordinare il tutto, ma fortunatamente adesso manca veramente poco… non vedo l'ora!
Another look worn during Milan Men Fashion Week. To resist the cold, I opted for a look composed of several layers, as a white shirt, a male jacket double-breasted in wool, a black long coat from Pinko. A pair of beige trousers and my new shoes from Valentino, finally found during the sales. Even here,the Salar Milano bag to color a bit all, and my inevitable hat.
Since I came back from Milan I did not stop for a moment, our home is officially a work in progress and every day we follow the work of restructuration (you can see them even on my profile snapchat: @elisataviti). It is not at all easy to coordinate everything, but fortunately now missing very little … I can't wait!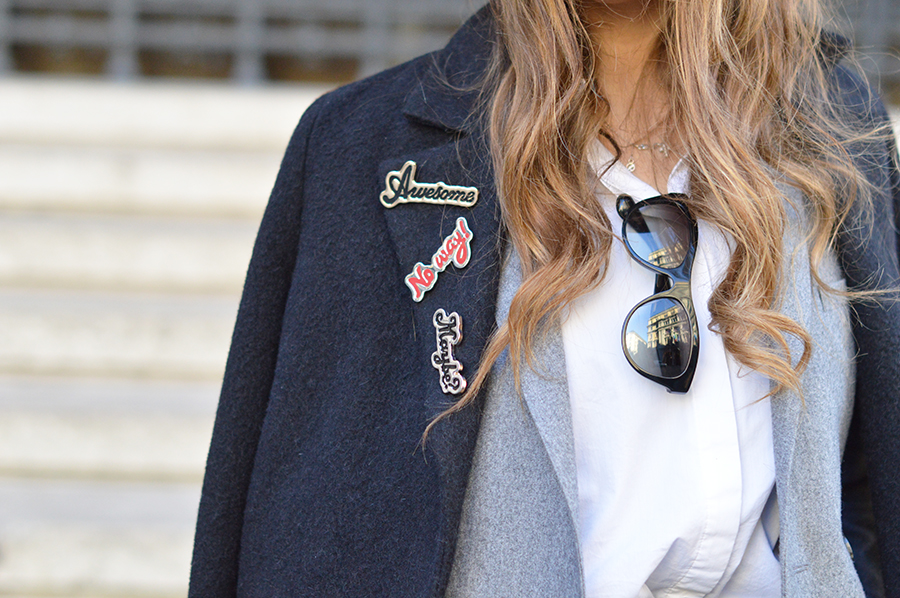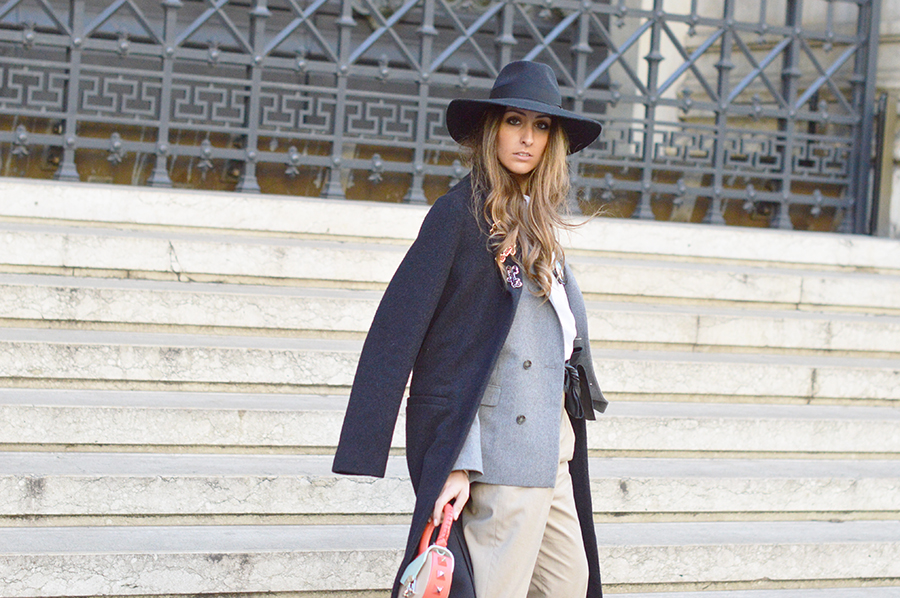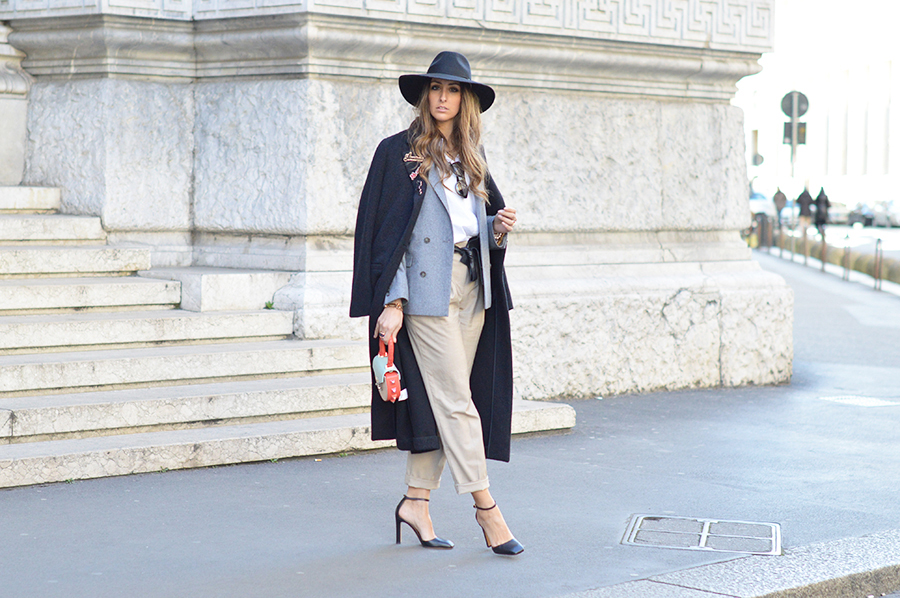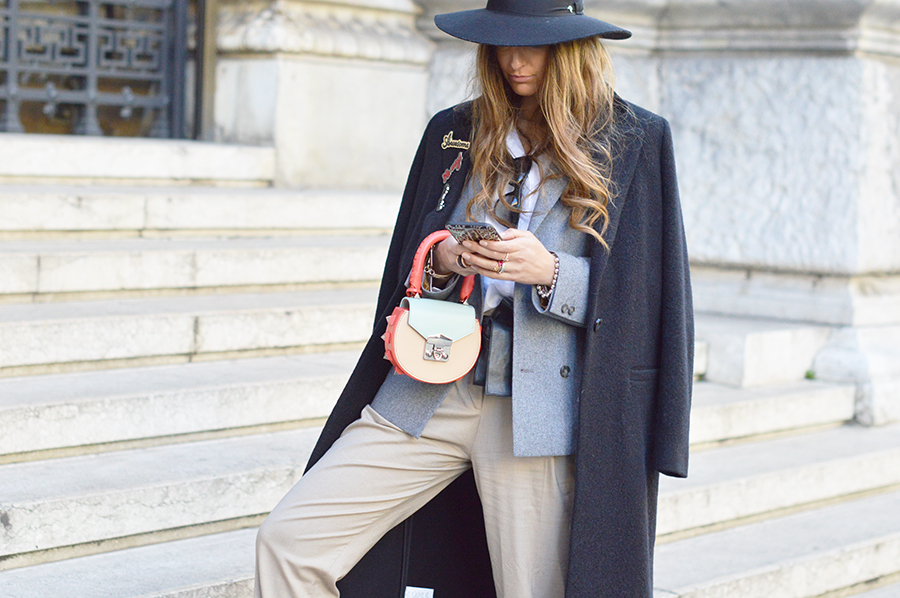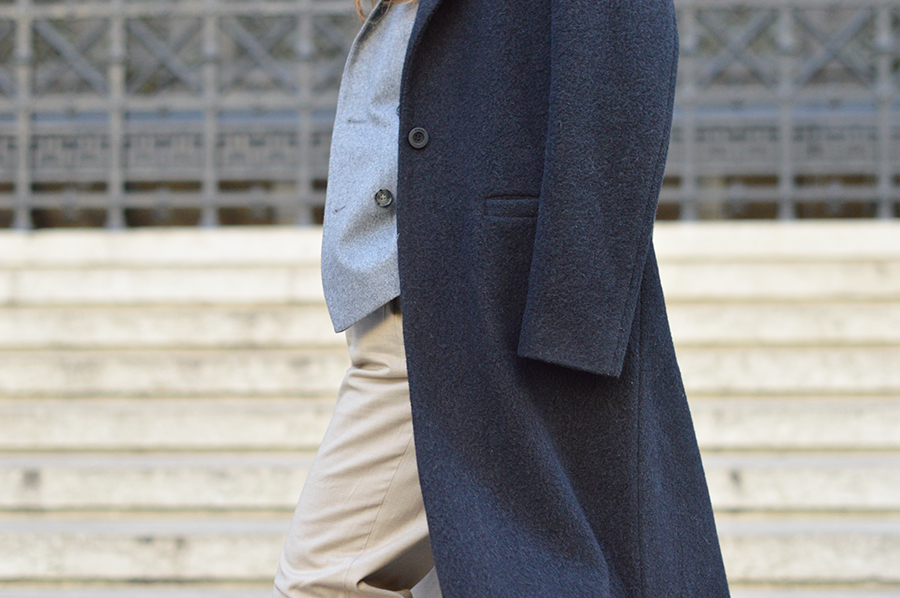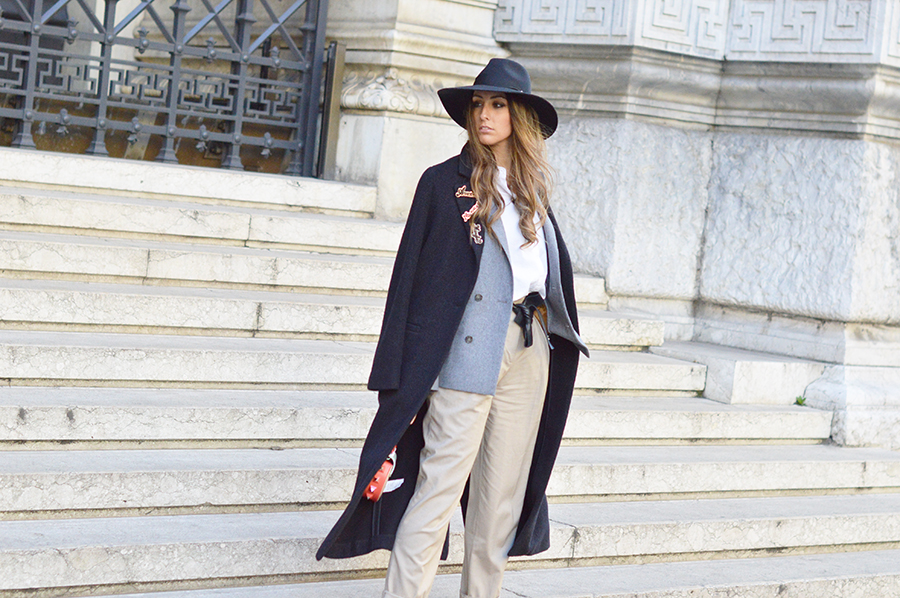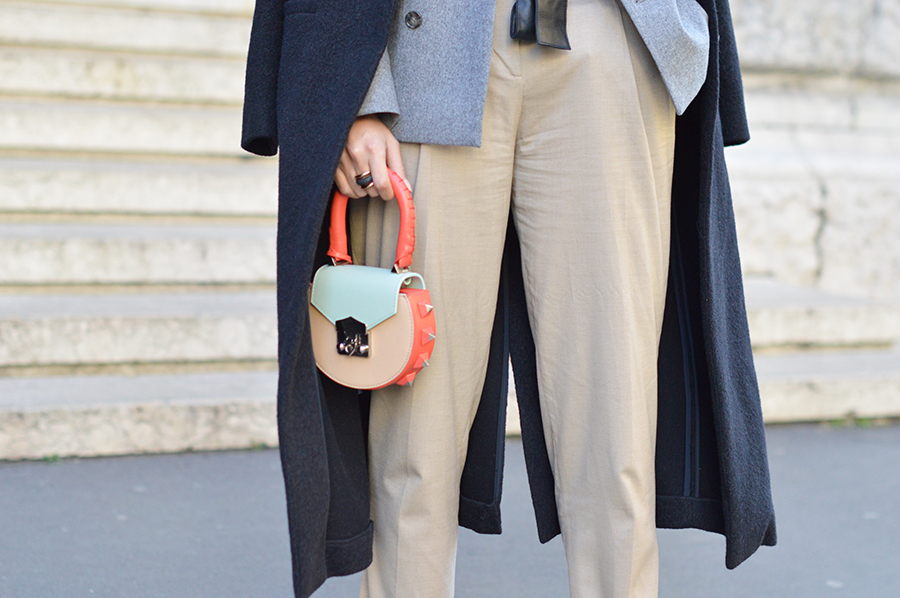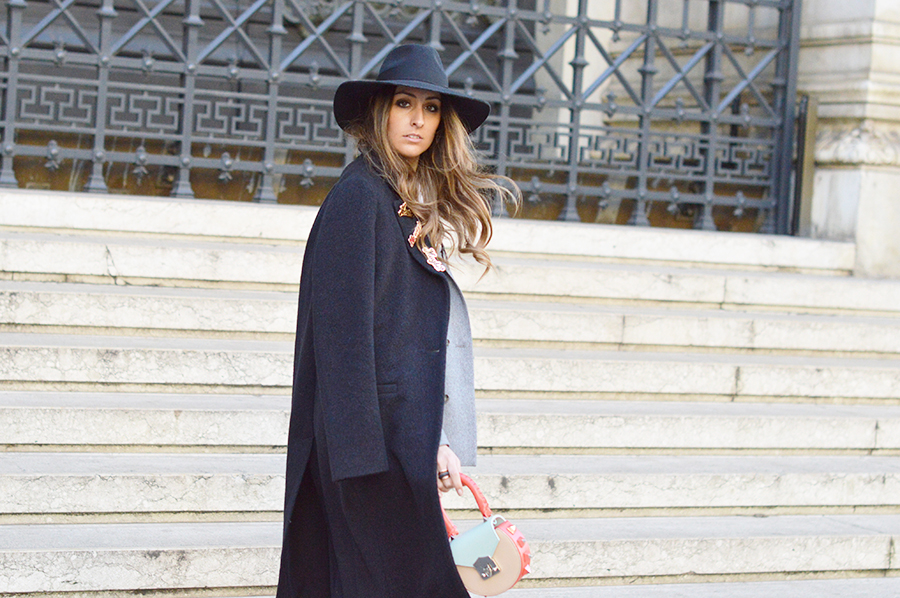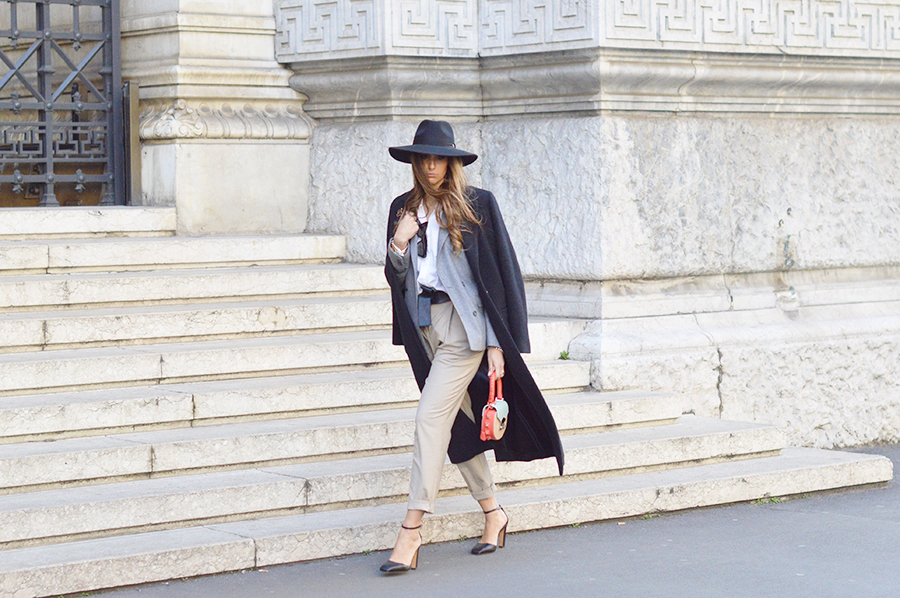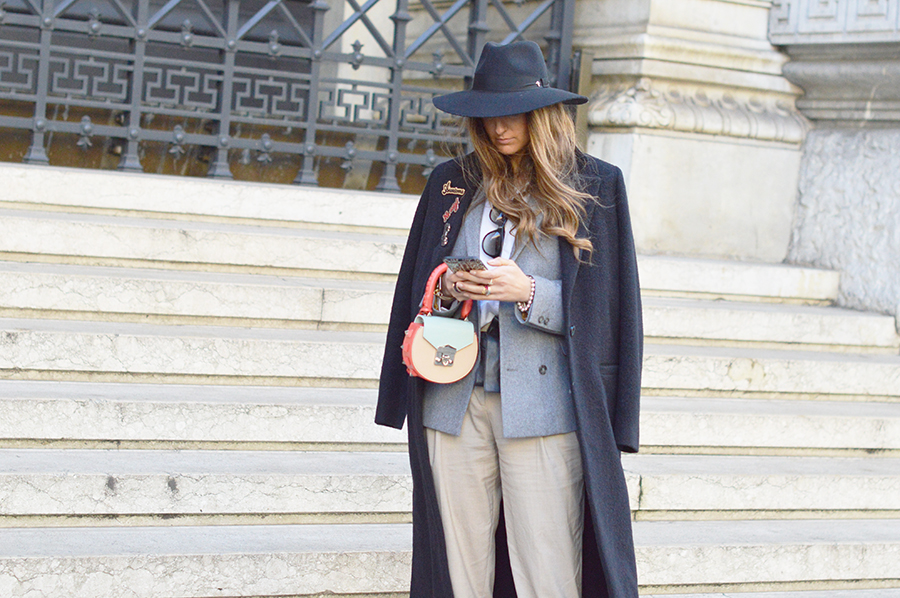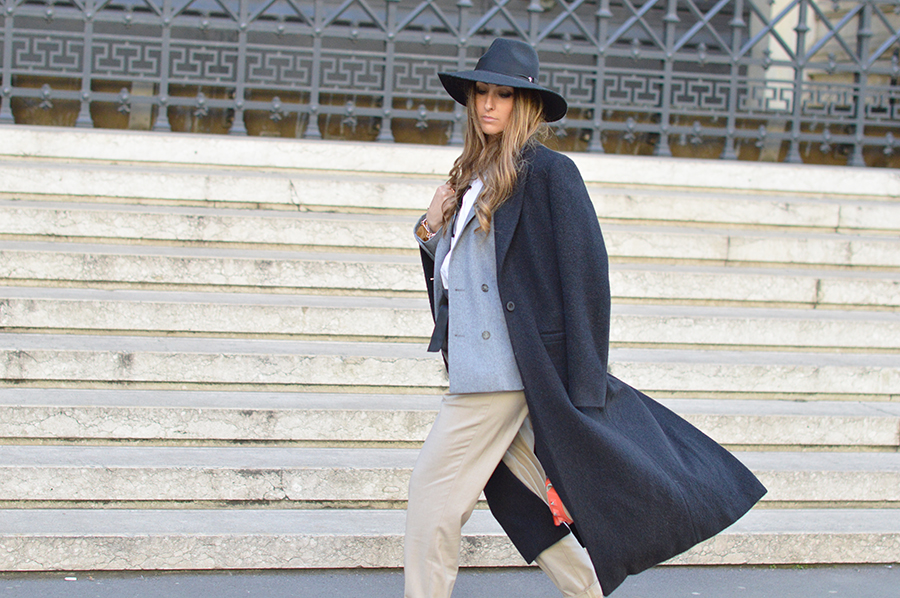 PH. RICCARDO ERMINI
PINKO COAT
POLO RALPH LAUREN SHIRT
H&M JACKET
PINKO BELT
ZARA TROUSERS
VALENTINO SHOES
PANIZZA HAT
SALAR MILANO BAG