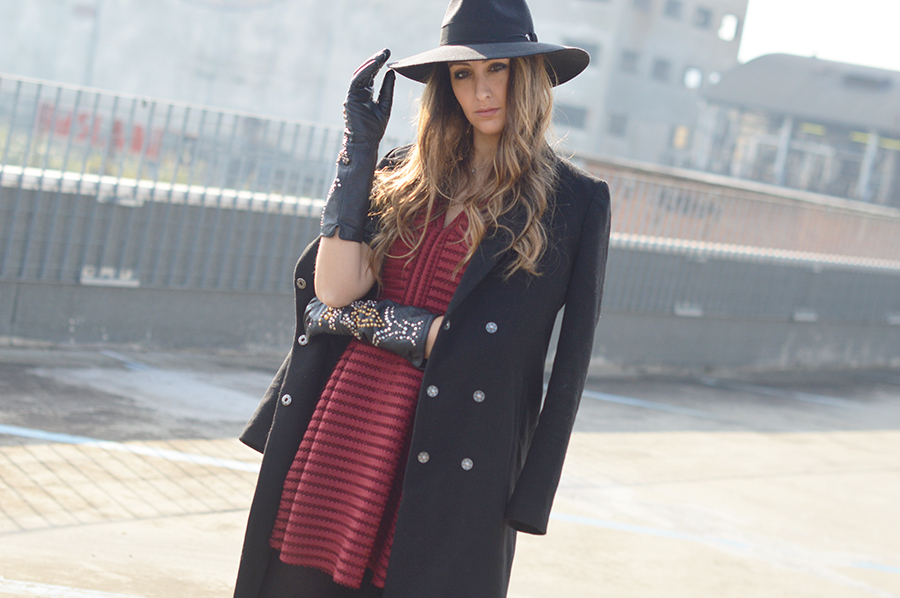 Il rosso e l'oro. I due colori per eccellenza che richiamano in tutto e per tutto il Natale, che io ho abbinato in un unico look. Mini abito rosso e stivaletti glitter oro (la mia nuova passione, lo ammetto), che indosserei sempre giorno-notte, notte-giorno. E poi, come vi avevo già detto, da un pò di tempo, sono in fissa con i glitter, sono la mia nuova mania. E poi ancora, cappotto lungo e guanti borchiati. Glitter per brillare, glitter per farsi notare, glitter per stupire, glitter per scintillare. E in quale altro periodo, se non le feste di Natale?
Per tutte voi un regalo speciale: utilizzando il codice ELISA20, avrete diritto al 20% di sconto sul sito www.tallyweijl.it, fatta eccezione per articoli già in saldo. Il codice è valido fino al 16 Dicembre.
The red and the gold. Two colors for excellence that remember the Christmas, and that I have matched in a single look. Red mini dress and gold glitter ankle boots (my new passion, I admit), I can wear ever day-night, day-night. And then, as I have said, from some time, I'm obsessed with glitter, are my new craze. And then again, long coat and studded gloves. Glitter to shine,glitter to be noticed, glitter to dazzle, glitter to sparkle. And in which other time, if not the Christmas holidays?
For all of you a special gift: using the code ELISA20, you are entitled to 20% discount on www.tallyweijl.it, except for non-sale items. The code is valid on till 16 Dicembre.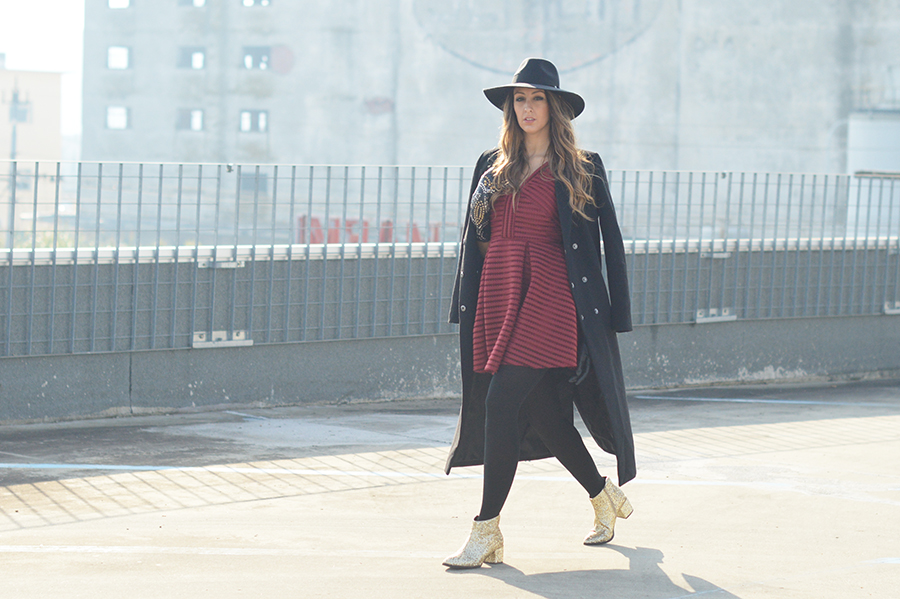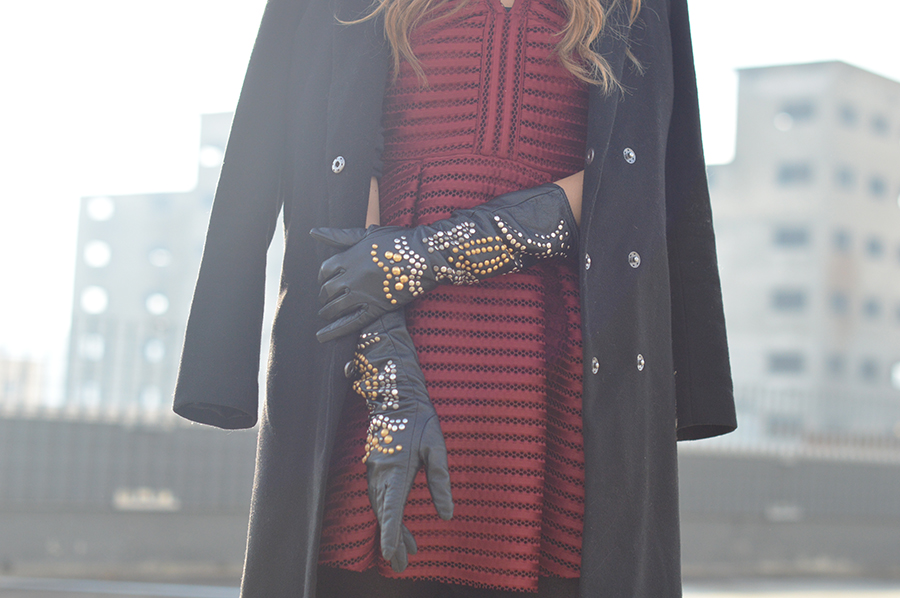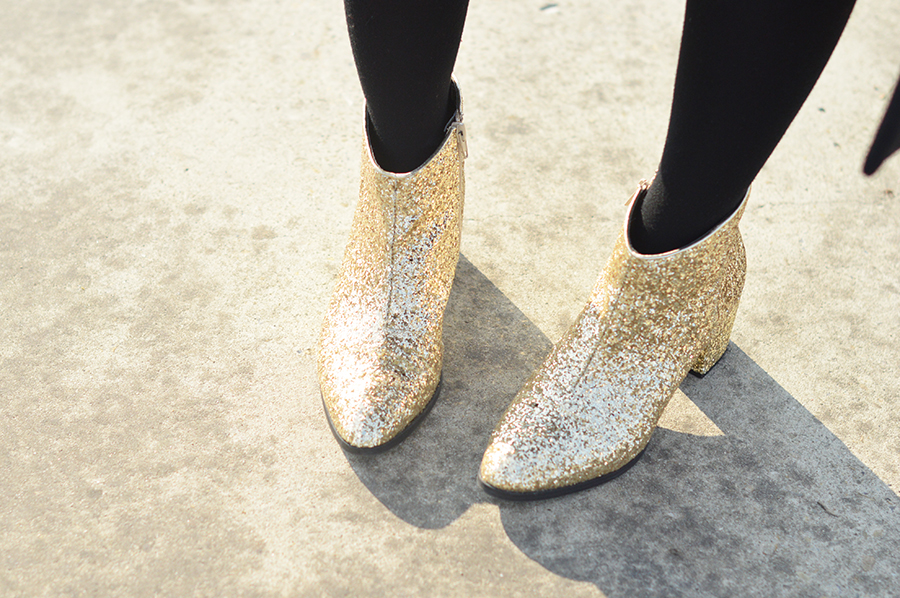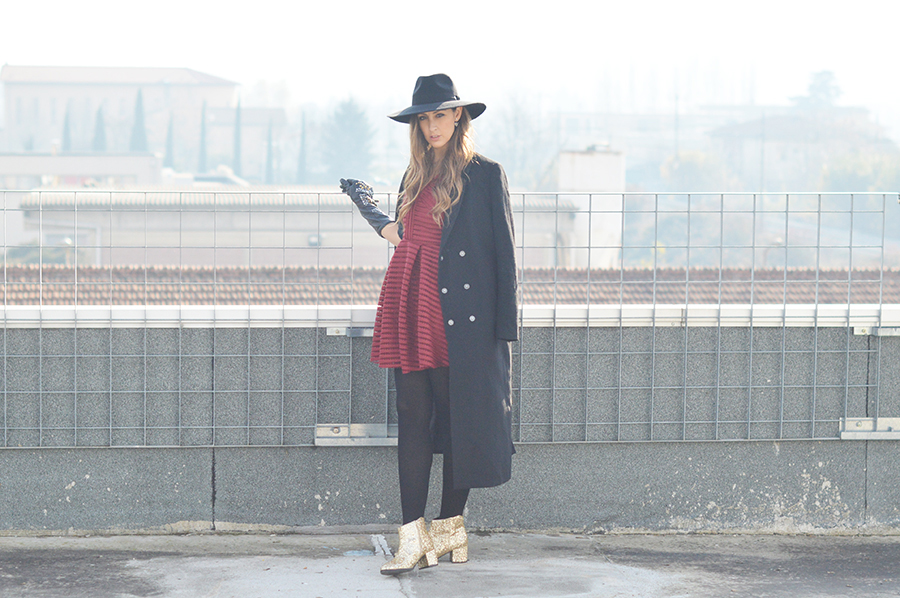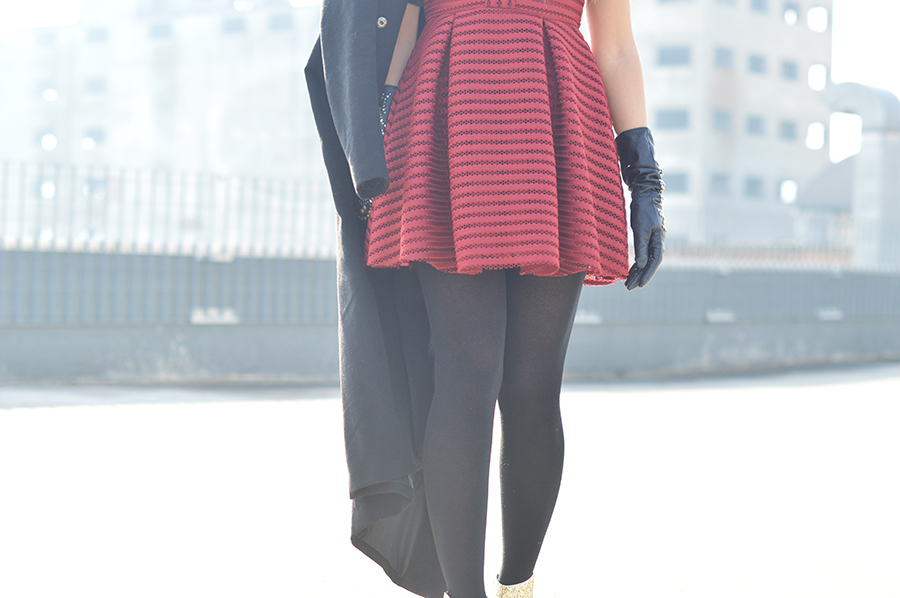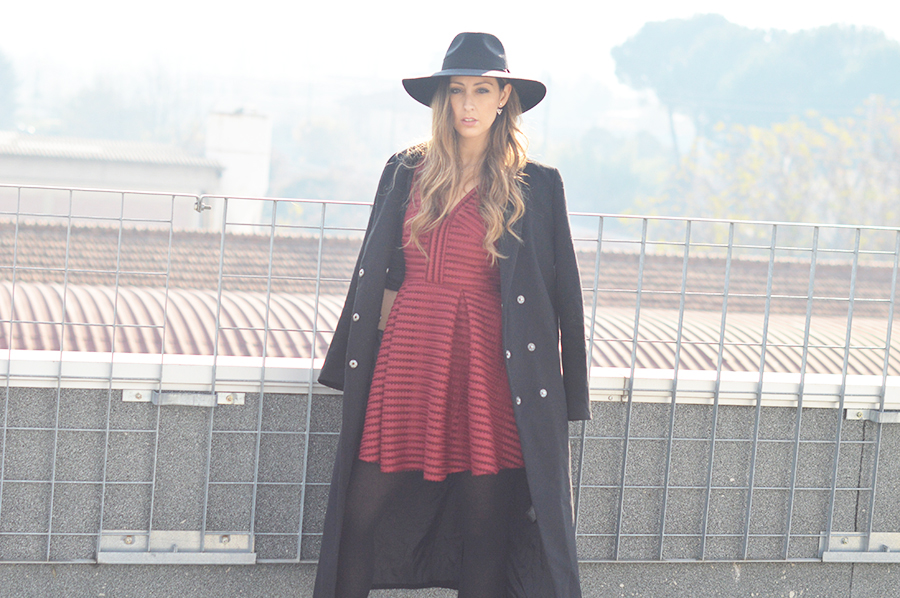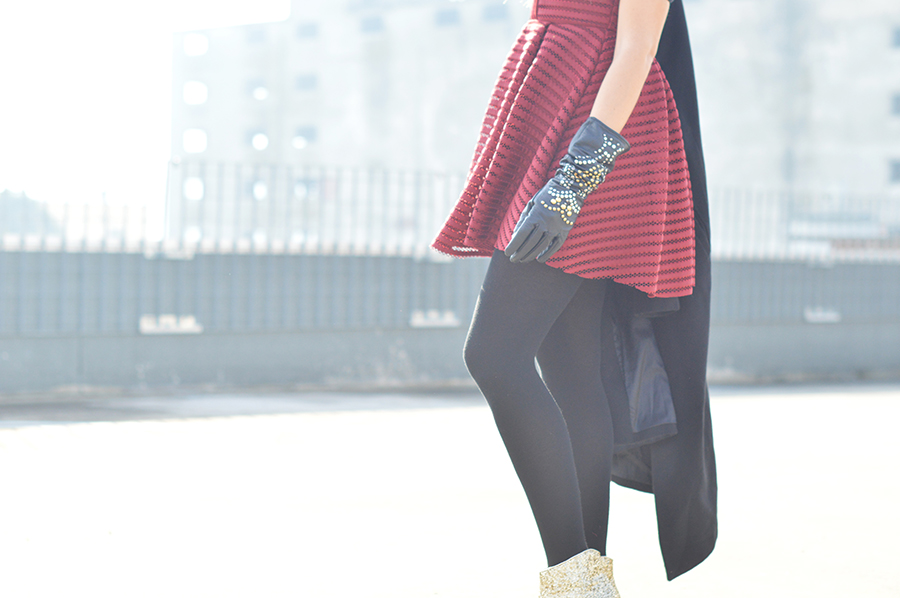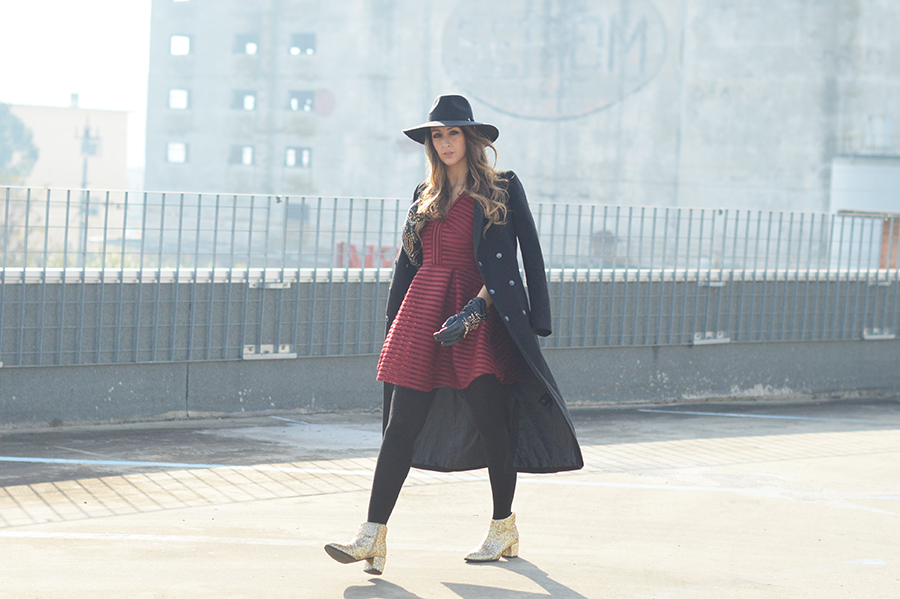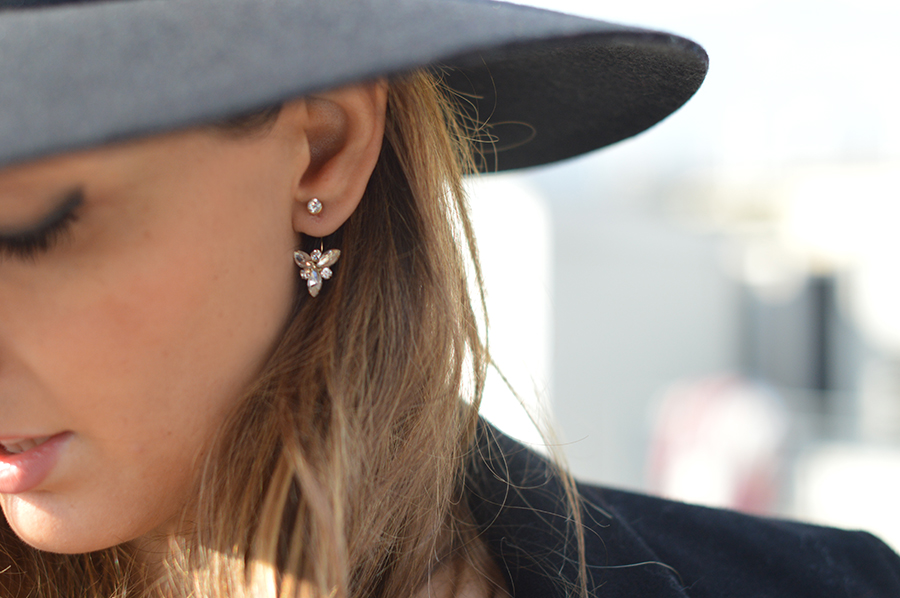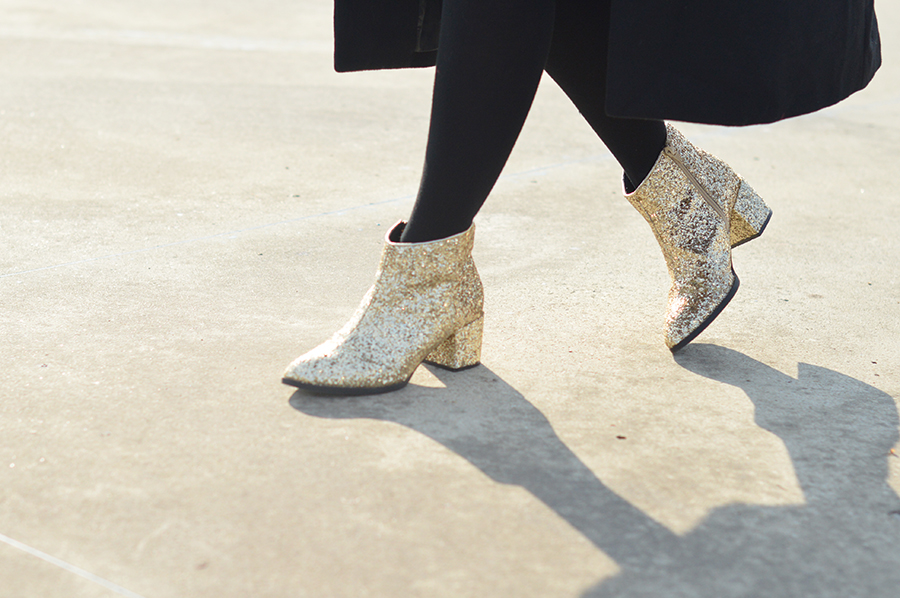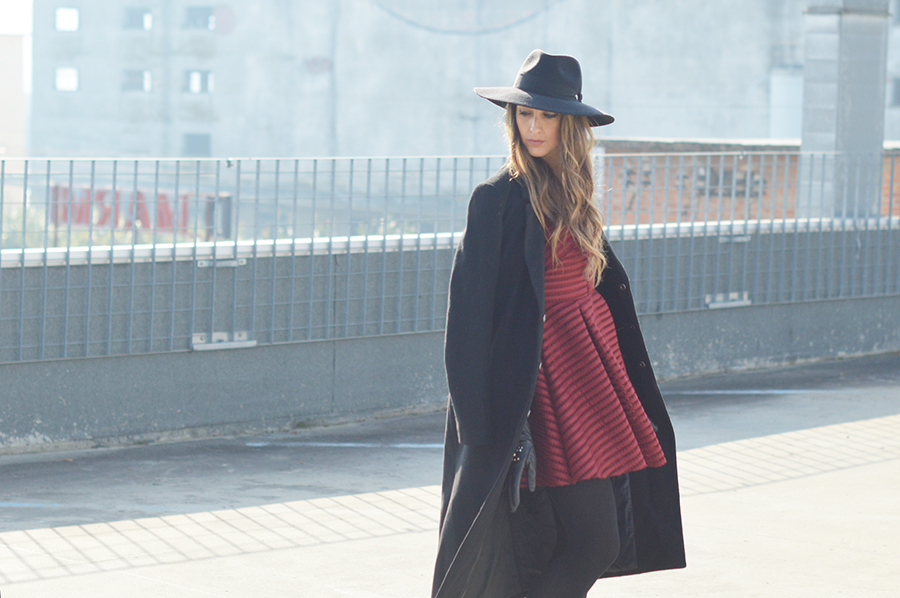 PH. RICCARDO ERMINI
TALLY WEIJL RED MINI DRESS
TALLY WEIJL BOOTS
TALLY WEIJL EARRINGS
H&M LONG COAT
CALZEDONIA TIGHTS
PANIZZA HAT