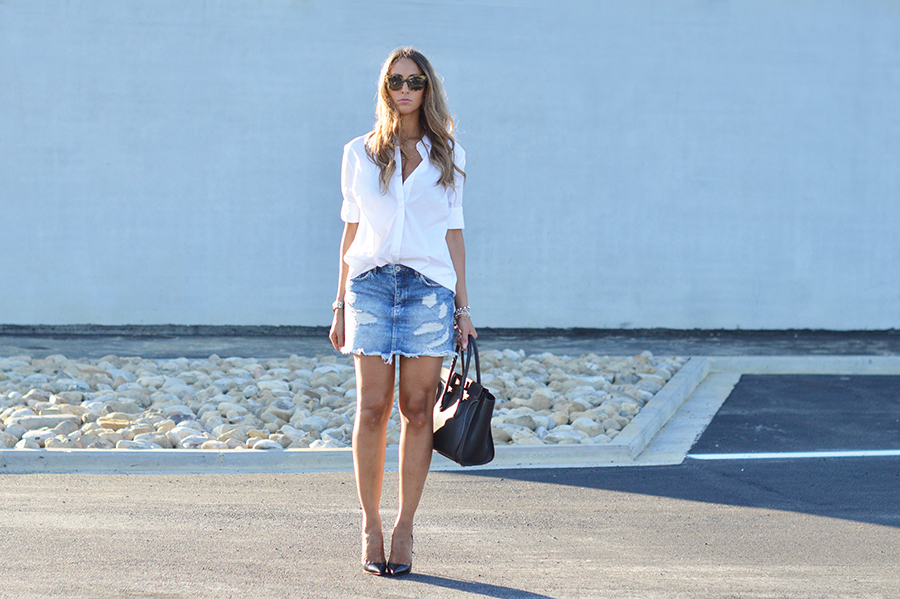 Bianco e denim, una combinazione che non mi stanca mai. Camicia over, come rubata dall'armadio di lui, e gonna in jeans. Qualche piccolo accessorio come la collana e gli orecchini di Perka Design, semplici, minimi, essenziali e ovviamente tacchi alti. Comincio a fare il countdown, finalmente tra pochissimo potrò svelarvi tre grandi progetti dei quali non vedo l'ora di raccontarvi di più. Sono troppi mesi che sto aspettando e adesso finalmente posso dirvi che manca poco poco!
P.S. I'll expect you this night in the store Alpha Studio in Via Porta Rossa 39r to celebrate VFNO in Florence! Do not miss!!
White and denim, a combination that it never tires me. Over shirt as stolen from the closet of him, and denim skirt. Some small accessory such as necklace and earrings from Perka design, simple, minimal, essential and of course high heels. I can begin to do the countdown, finally very shortly I will reveal three big projects of which I can't wait to tell you more. I'm waiting for too many months and finally now I can tell you that it is almost the time!
P.S. Amiche di Firenze e non. Vi aspetto questa sera nello store Alpha Studio in Via Porta Rossa 39r per festeggiare insieme la VFNO di Firenze! Non mancate!!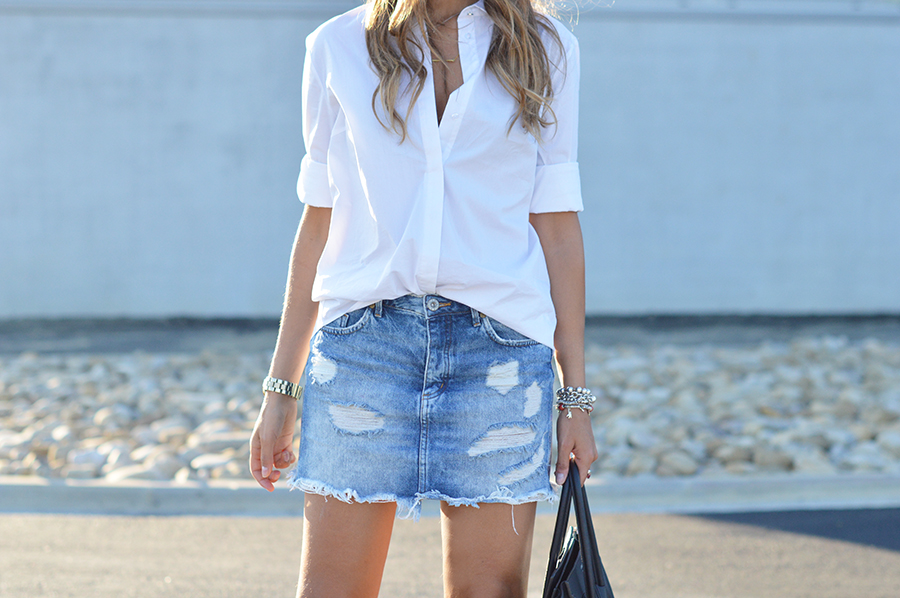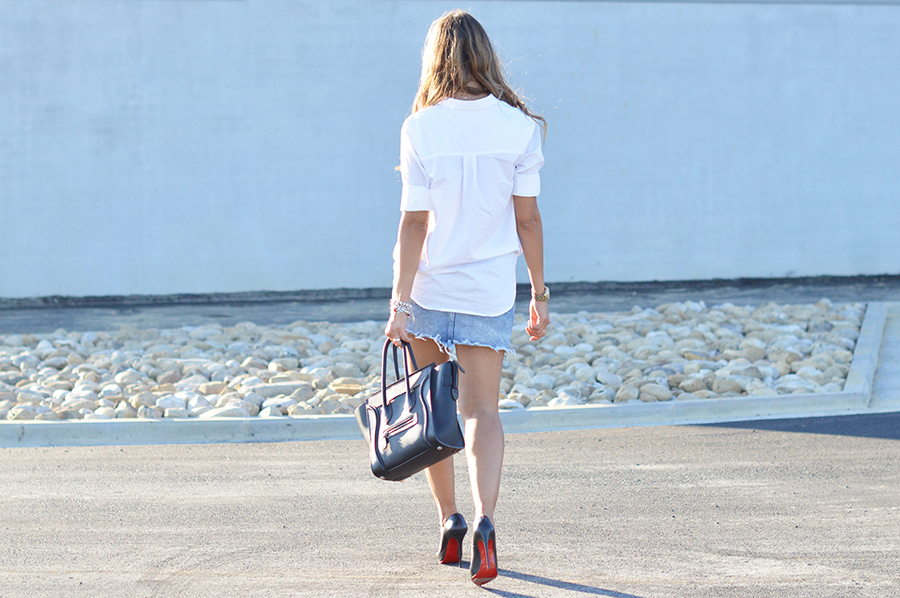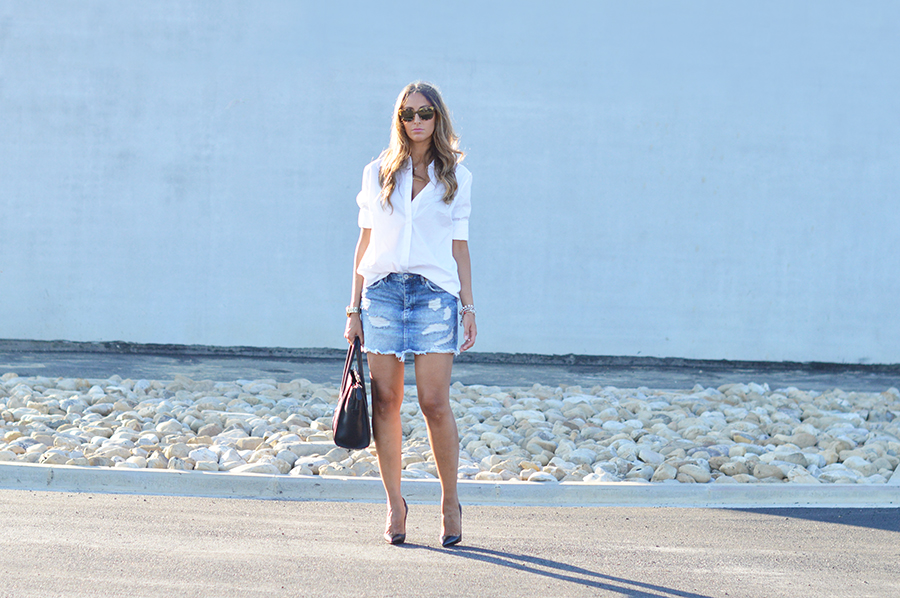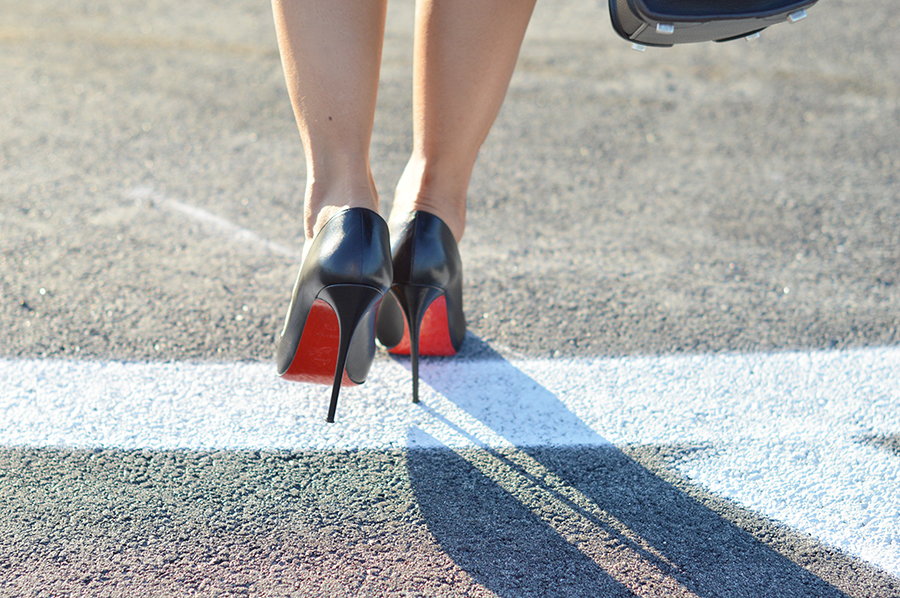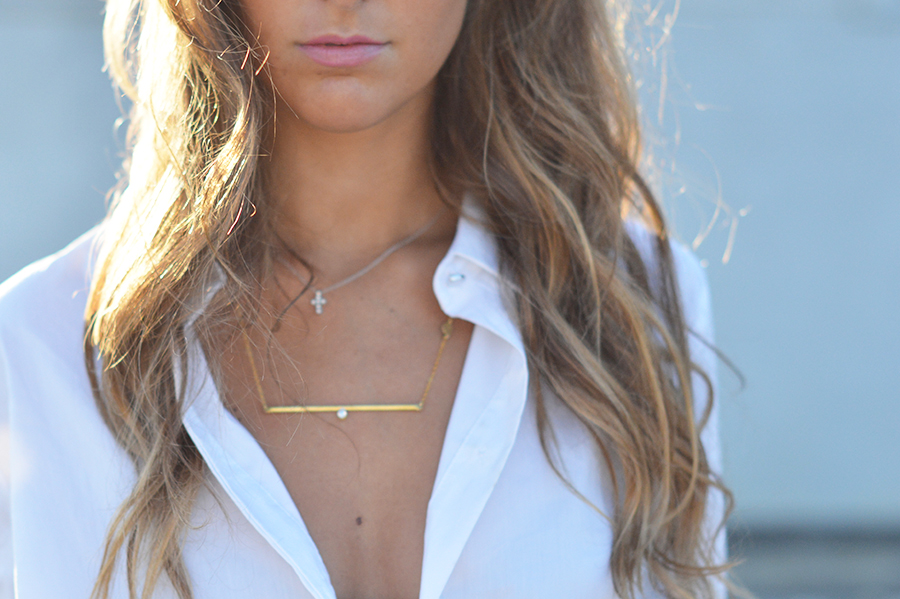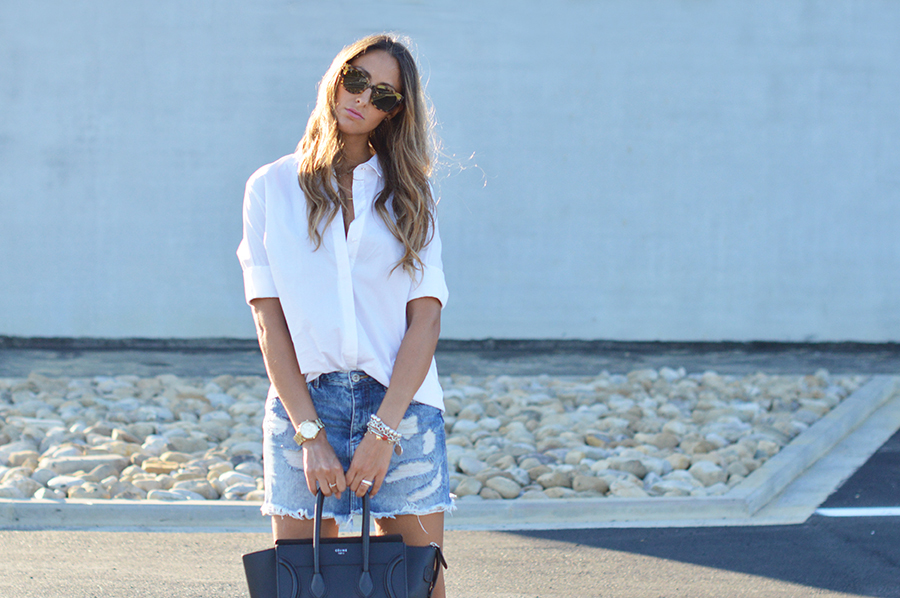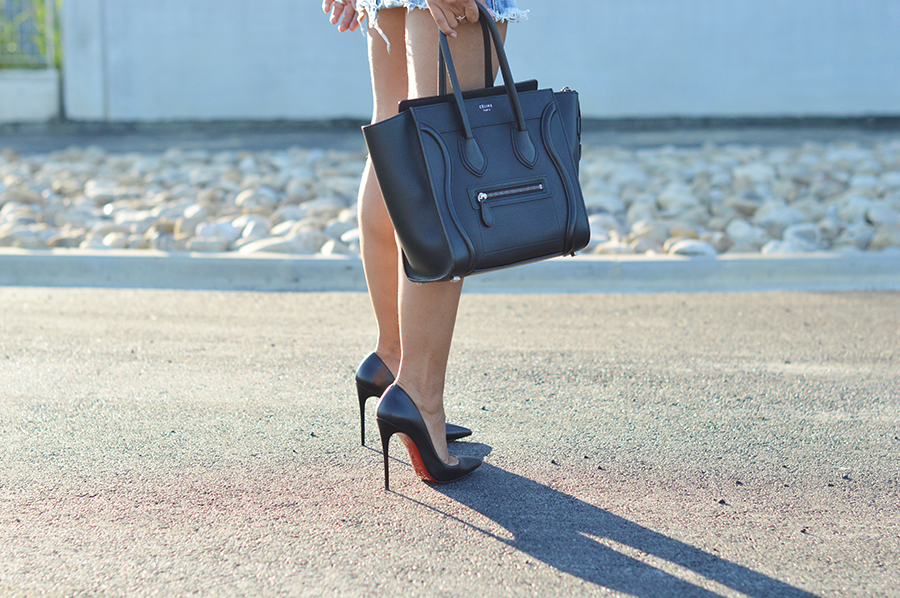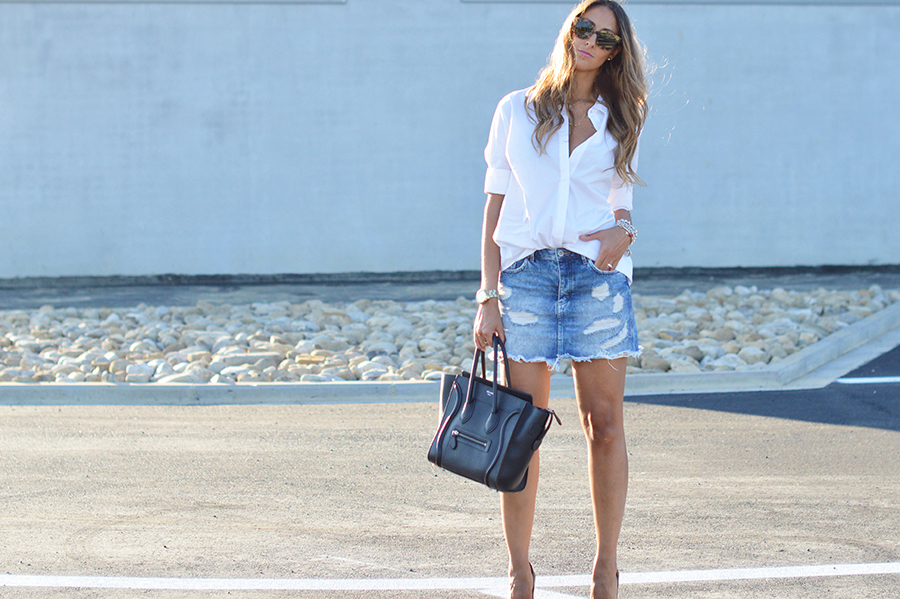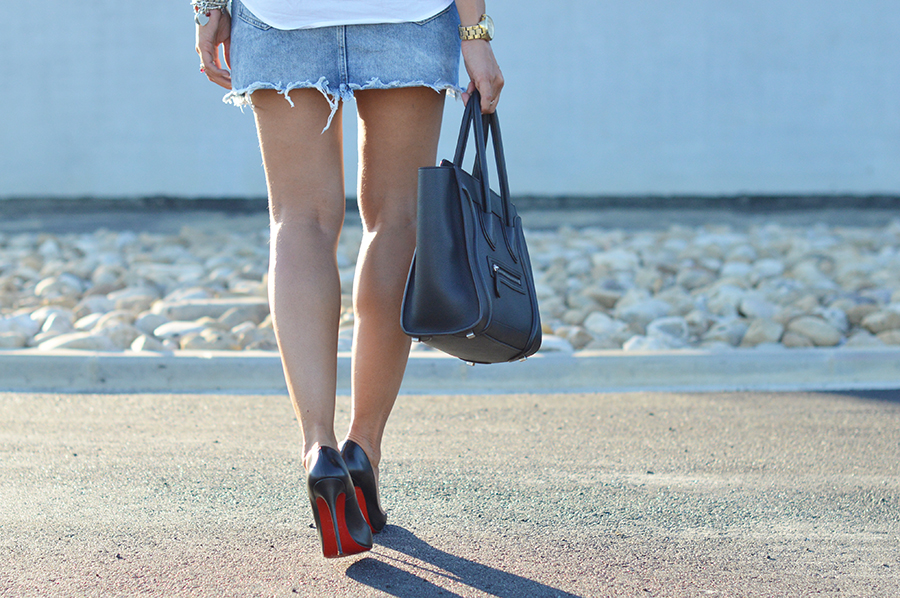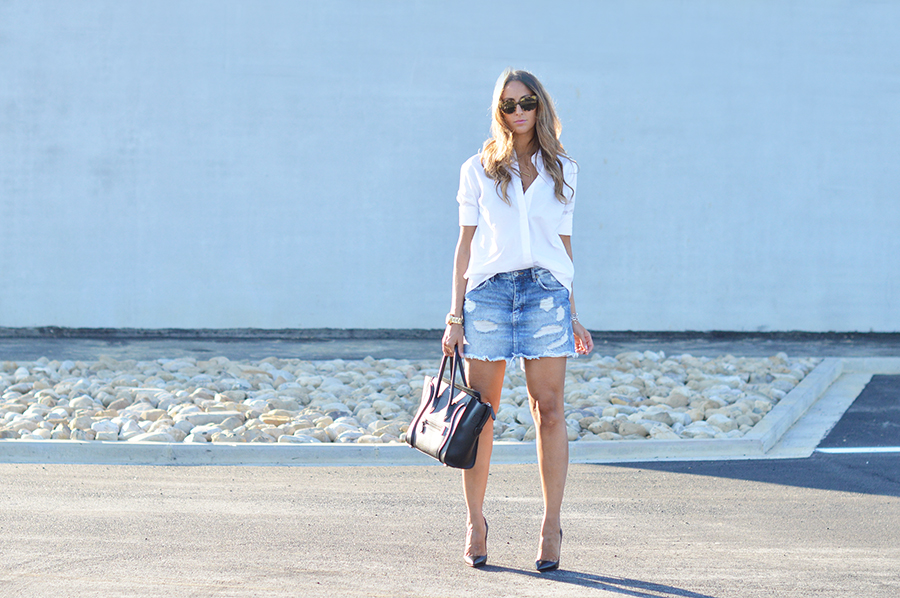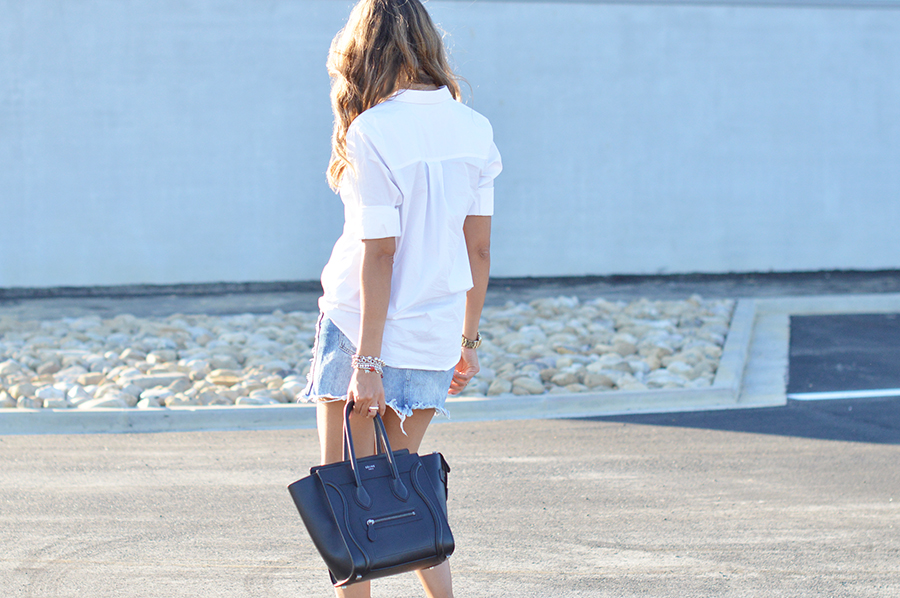 PH. RICCARDO ERMINI
GINATRICOT SHIRT
CELINE BAG
H&M DENIM SKIRT
CHRISTIAN LOUBOUTIN SO KATE 120 MM SHOES
KYME SUNGLASSES
PERKA DESIGN JEWELS