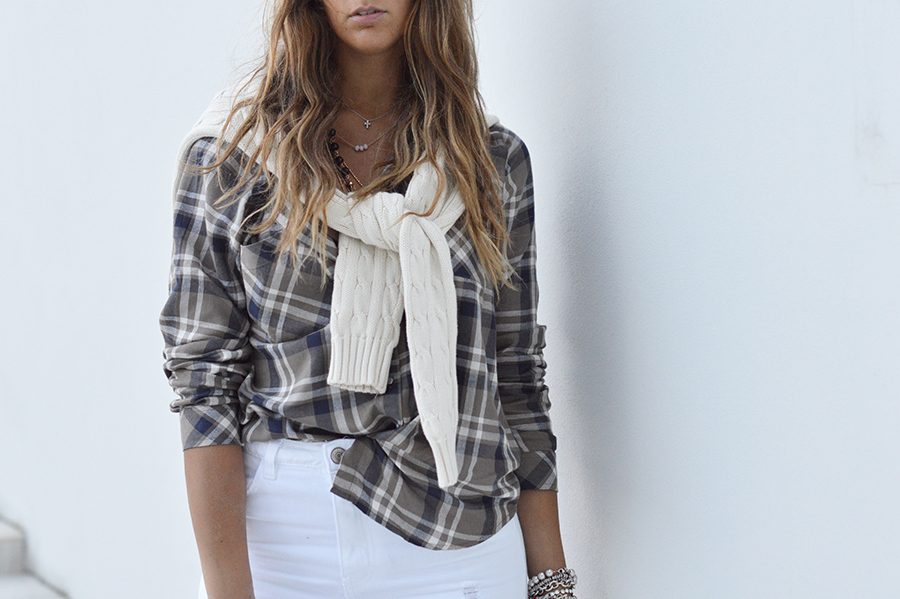 Rientrare dalle vacanze e mettersi alla ricerca del cappotto perfetto. Ammetto, io lo sto già facendo! Ho voglia di indossare maglione oversize e pantaloni di pelle come non mai. Ogni anno, sempre la stessa storia. Sarà poi che il tempo che ho trovato al mio rientro non è stato granchè e mi ha fatto venire ancora di più la voglia dell' inverno. Così con un total look Tally Weijl ho fatto ufficialmente il mio ritorno in città: camicia a quadri e pantalone bianco destroyed che indosserò assolutamente anche durante questo inverno, perché bianco e nero per me, non hanno stagione. A completare il look borsa Celine Micro e scarpe Rockstud di Valentino.
E per tutte voi una bellissima sorpresa: dal 29 Agosto fino al 5 Settembre, utilizzando il codice "MFW30" sul nuovo e-shop di Tally Weijl, avrete diritto uno sconto del 30% su tutta la collezione (anche quella invernale) e spese di spedizione gratuite!!!
Back from holidays and searching for the perfect coat. I admit, I'm already doing it! I want to wear oversized sweater and leather pants like never before. Each year, the same old story. The weather that I found on my return was not great either and made me even more the desire of the winter. So, with a Tally Weijl total look I did officially my return to the city: plaid shirt and white destroyed pants that I'll wear absolutely also during this winter, because black and white for me, are not seasonal. To complete the look Celine micro bag and Rockstud shoes from Valentino.
And for all of you a wonderful surprise: from August 29 to September 5, using the code "MFW30" on the new Tally Weijl online shop, you are entitled a discount of 30% on the whole collection (even the winter) and free shipping!!!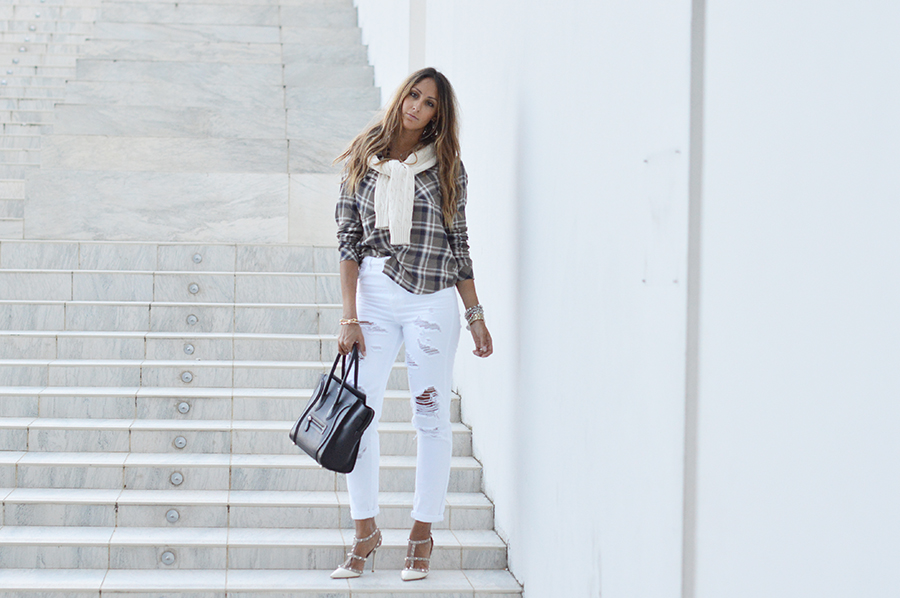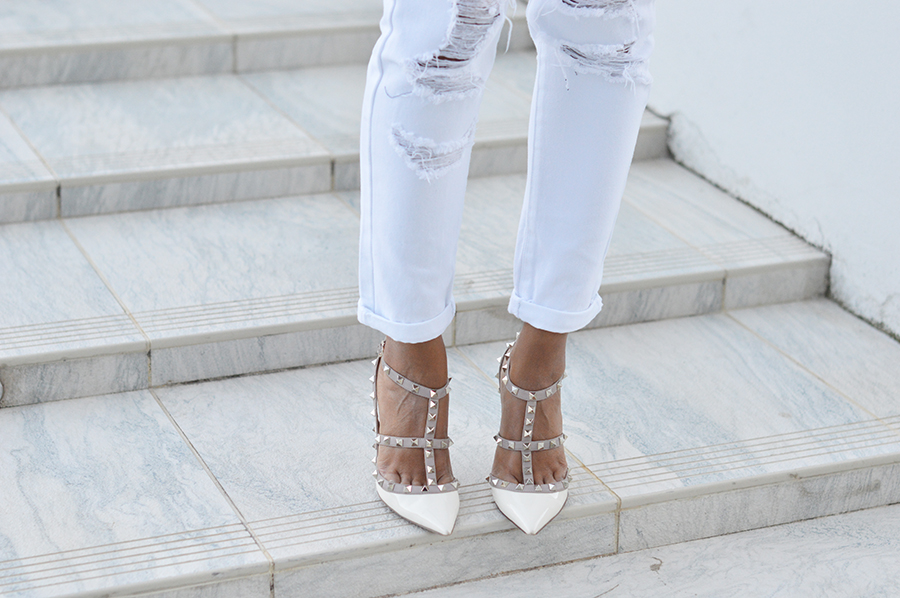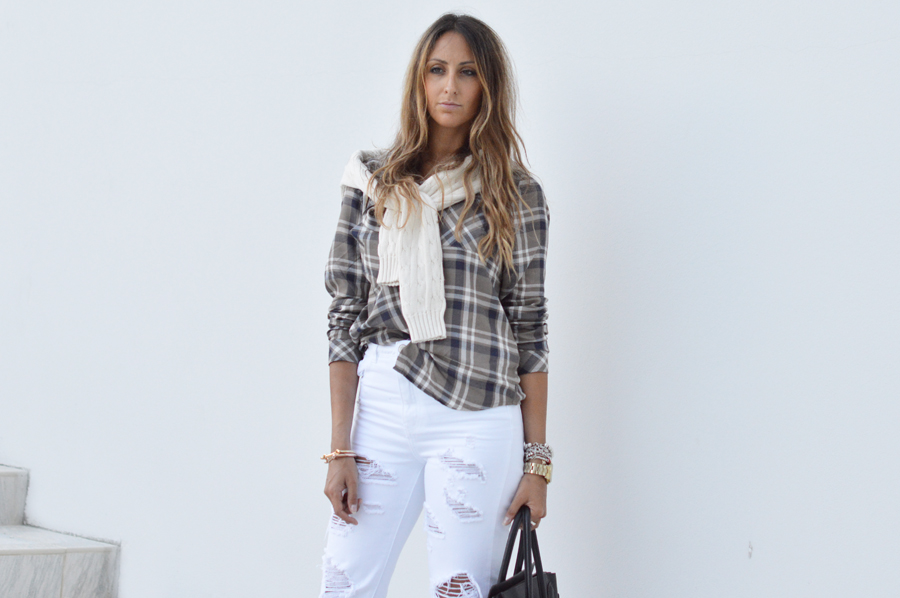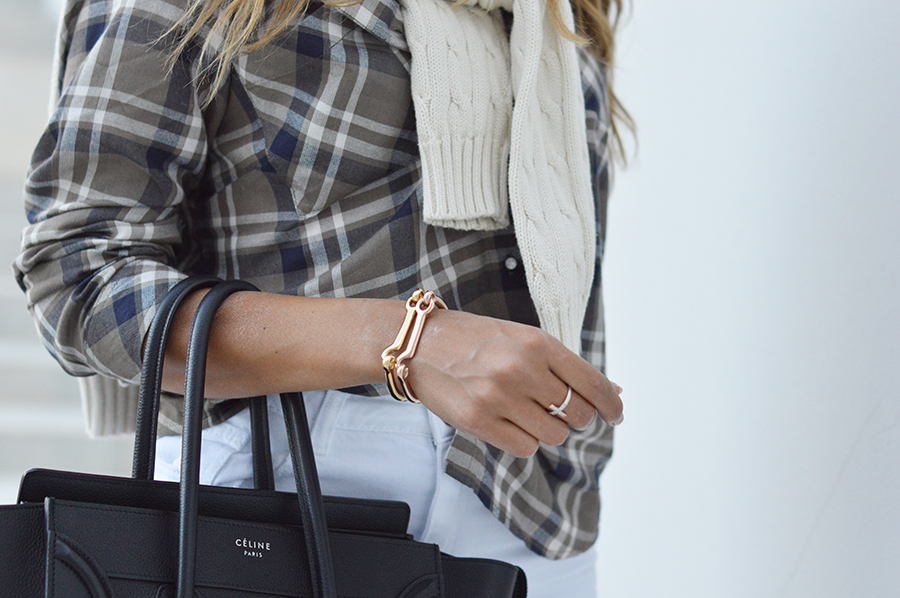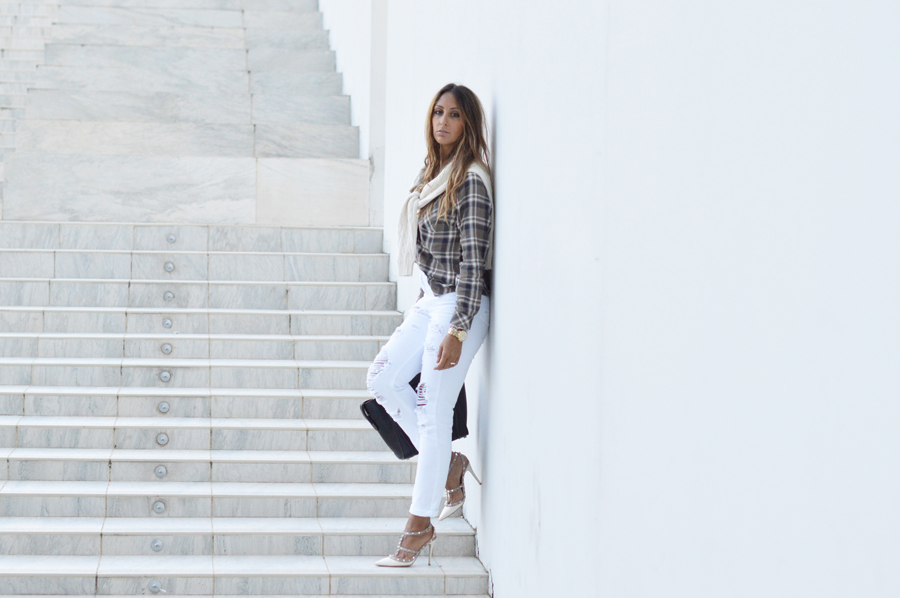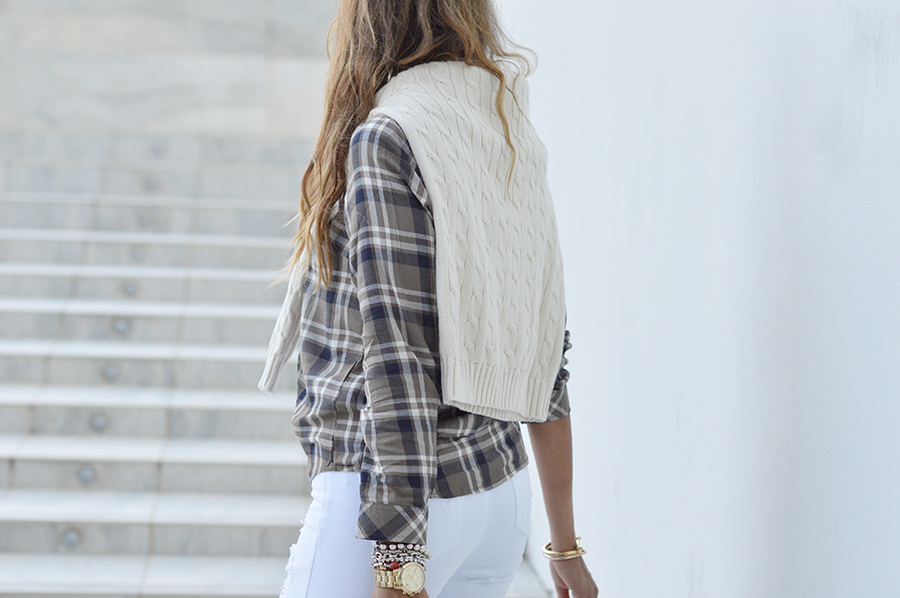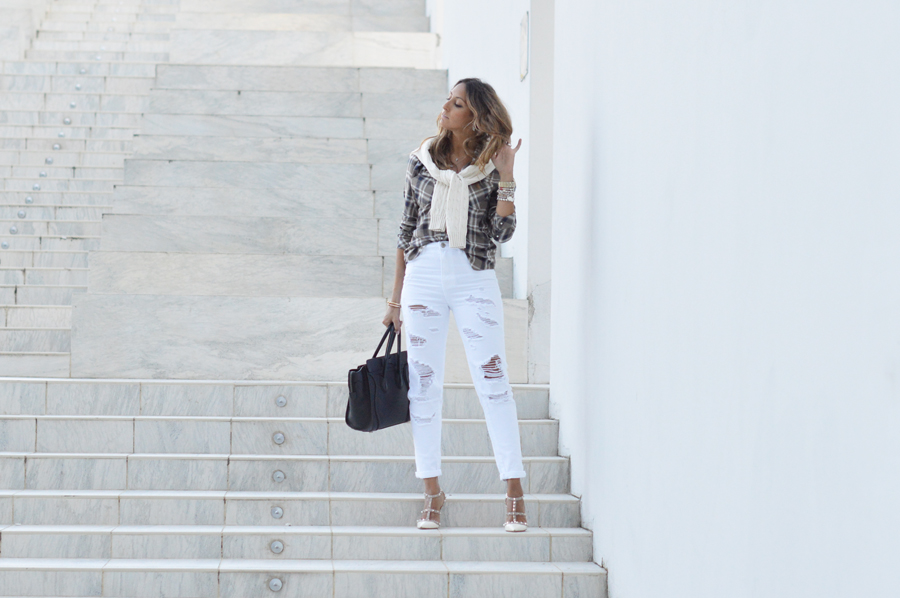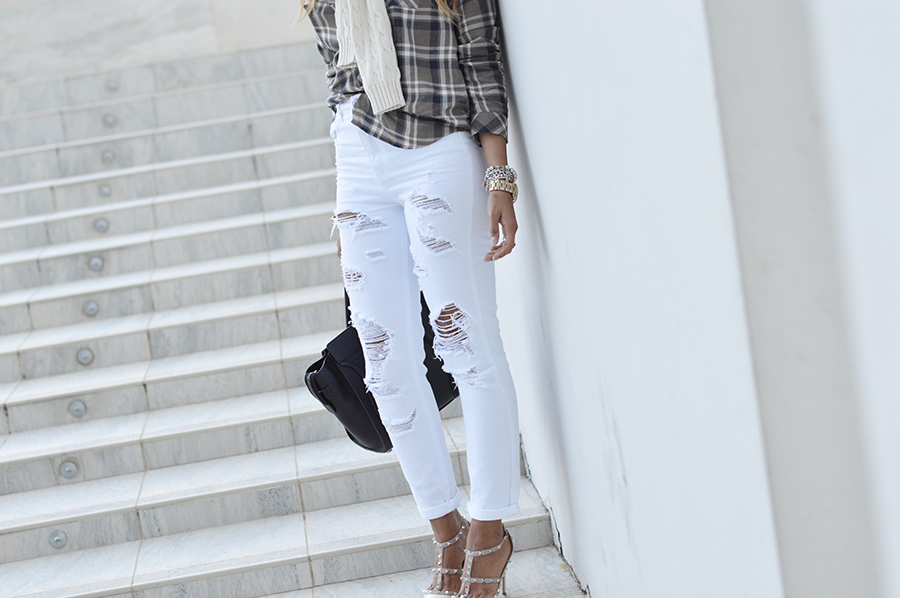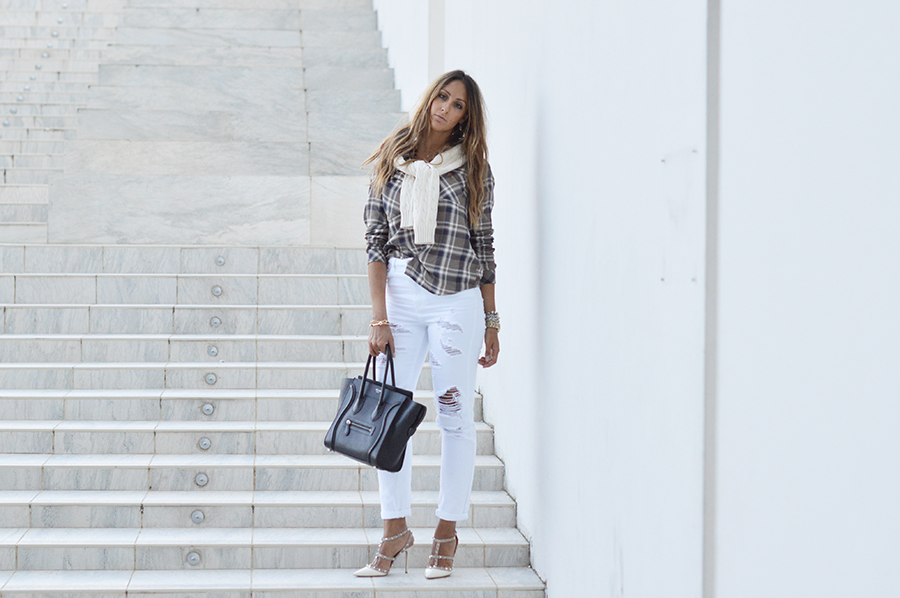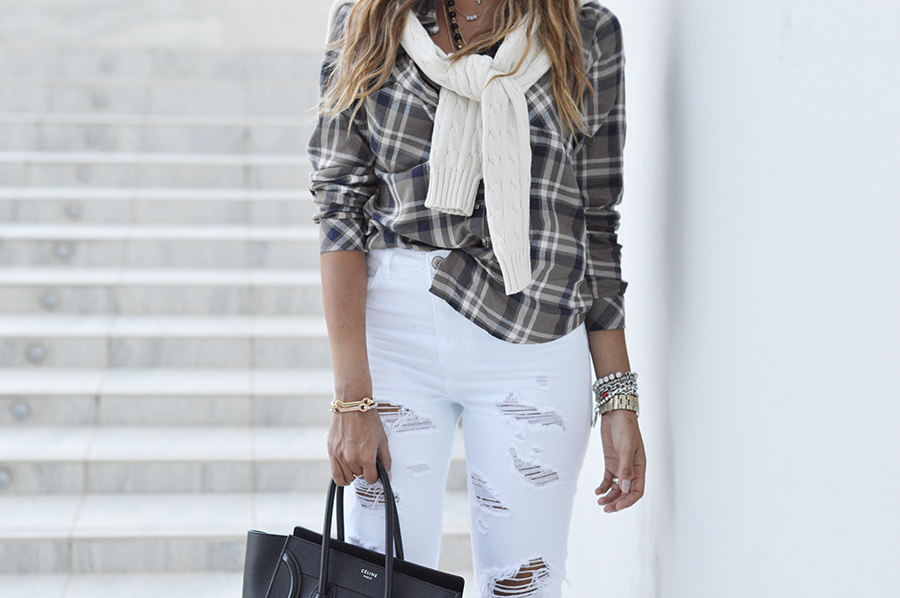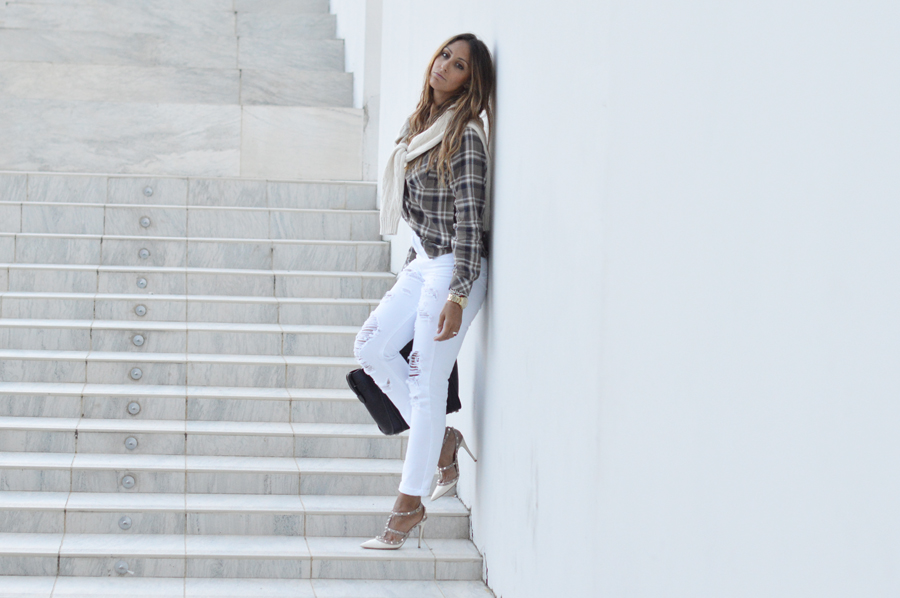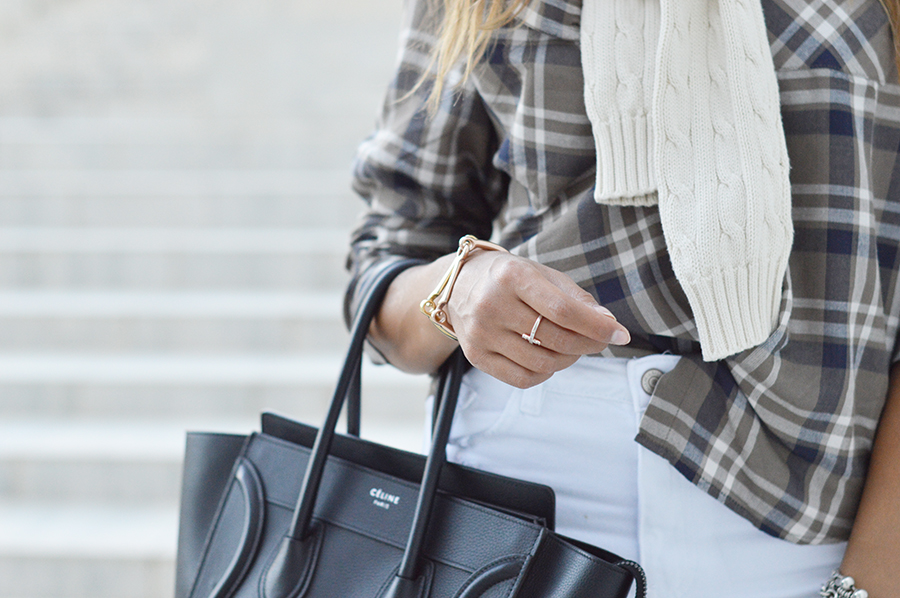 PH. RICCARDO ERMINI
TALLY WEIJL PLAIS SHIRT
TALLY WEIJL WHITE JEANS
POLO RALPH LAUREN SWEATER
CELINE MICRO BAG
VALENTINO ROCKSTUD SHOES