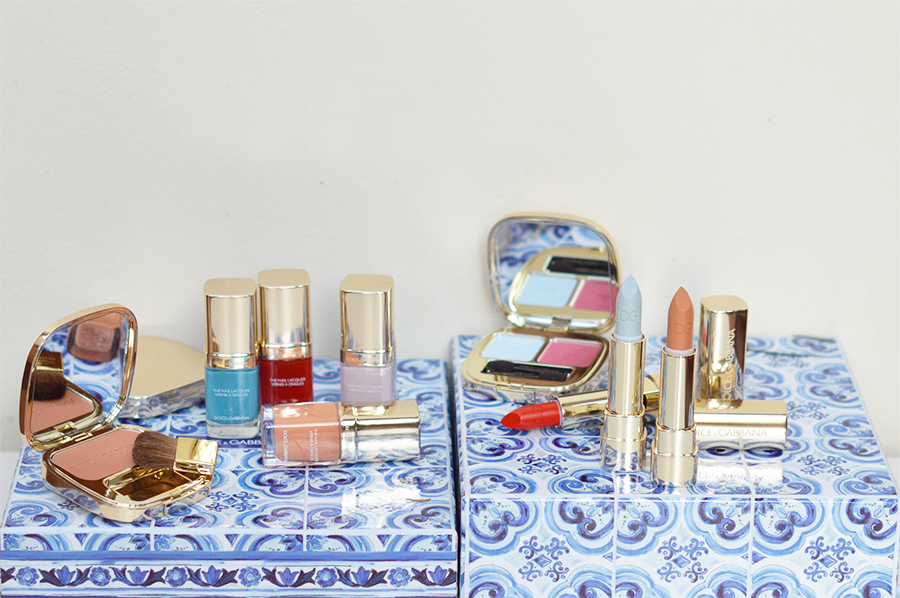 Dolce e Gabbana "Summer Shine" collection. I nuovi colori del make-up di Dolce e Gabbana celebrano l'estate italiana. Le ceramiche capresi sono il tema ricorrente che si ripropone sia nelle stampe delle collezioni estive degli abiti che nei prodotti beauty Dolce e Gabbana.
Il viso si illumina con colori aranciati, le labbra si vestono d'azzurro, gli occhi si intensificano naturalmente e le unghie esplodono di tanti colori vivaci. E in tutto ciò un unico colore domina come non mai, come nuance simbolo per eccellenza: il blu cielo.
Dolce e Gabbana "Summer Shine" collection. The new colors of Dolce e Gabbana's make-up celebrate the Italian summer. Capri's ceramics are the recurring theme that recurs both in the prints of the summer clothes collections than in beauty products by Dolce e Gabbana.
The face lights up with colors of orange, lips are dressed in blue, eyes are naturally intensified and nails explode in many bright colors. And here, there is only one color that dominates as never before, as nuance symbol par excellence: the blue sky.