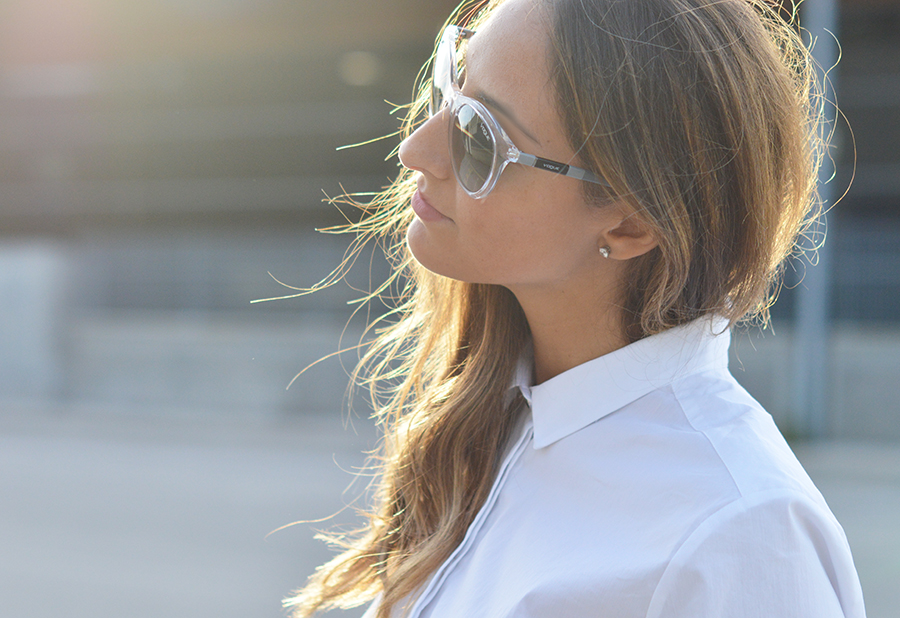 Un vento caldo estivo che mi scalda.
La luce del tramonto mi riempie il cuore.
Due essenziali per l'estate. Una camicia bianca e un paio di occhiali da sole.
Semplici, ma di tendenza, con un dettaglio che fa la differenza, le aste con pattern a righe, must assoluto per questa stagione.
E sono proprio loro le protagoniste dei nuovi occhiali Colorbands di Vogue Eyewear.
L'attenzione infatti, si catalizza tutta sulla costruzione dell'asta, formata da 4 blocchetti inseriti a mano in 4 colori differenti a formare l'effetto colorbands. Io ho scelto un colore neutro come il bianco, ma li potete trovare in moltissime altre varianti, dal nero all'avana scuro, allegri e frizzanti, perfetti per l'estate.
E a proposito d' estate, quali sono i vostri programmi?
A summer wind that warms me.
The sunset light fills my heart.
Two essentials for summer. A white shirt and a pair of sunglasses.
Simple but trendy, with a detail that makes the difference, the pole with striped pattern, absolute a must for this season.
They are the protagonists of the new Colorbands sunglasses of Vogue Eyewear.
The attention in fact, focuses on the manufacture of the pole, made up of four blocks inserted by hand in 4 different colors to form the colorbands effect. I chose a neutral color such as white, but you can find them in many other variants, from black dark to the havana, cheerful and sparkling, perfect for summer.
And speaking of summer, what are your plans?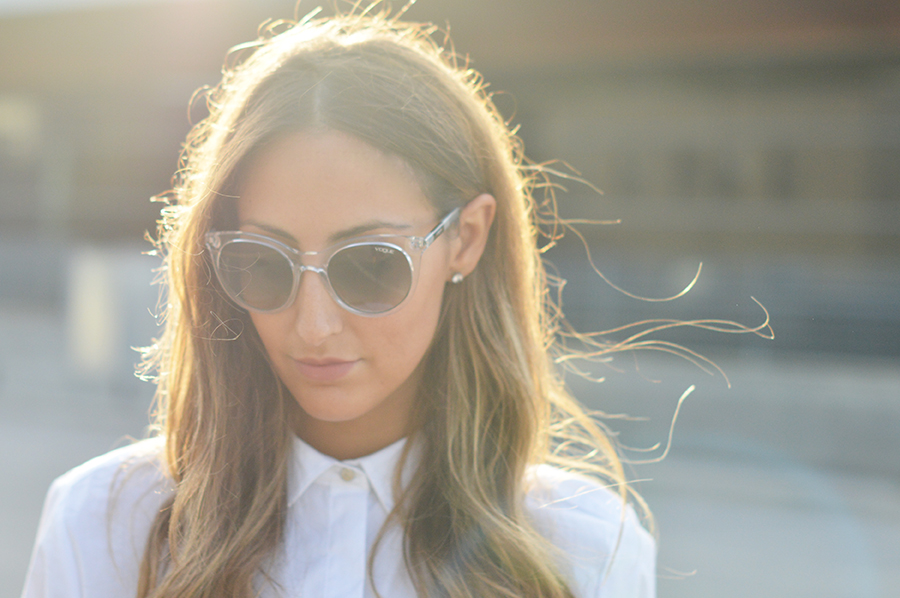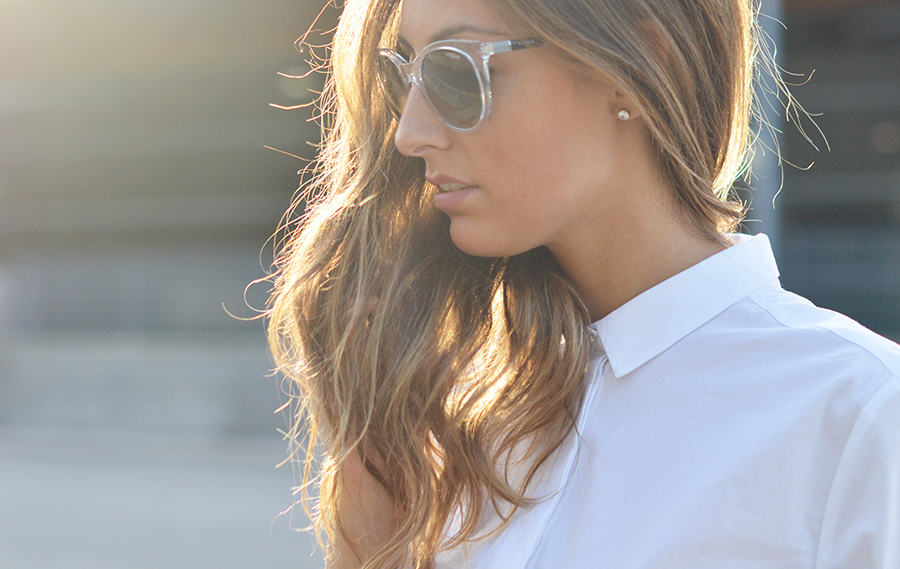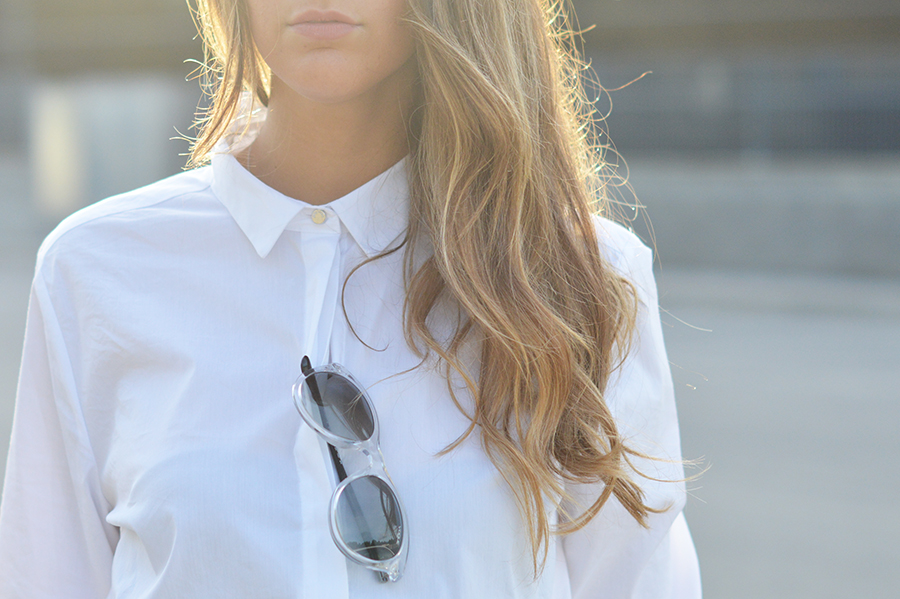 PH. RICCARDO ERMINI