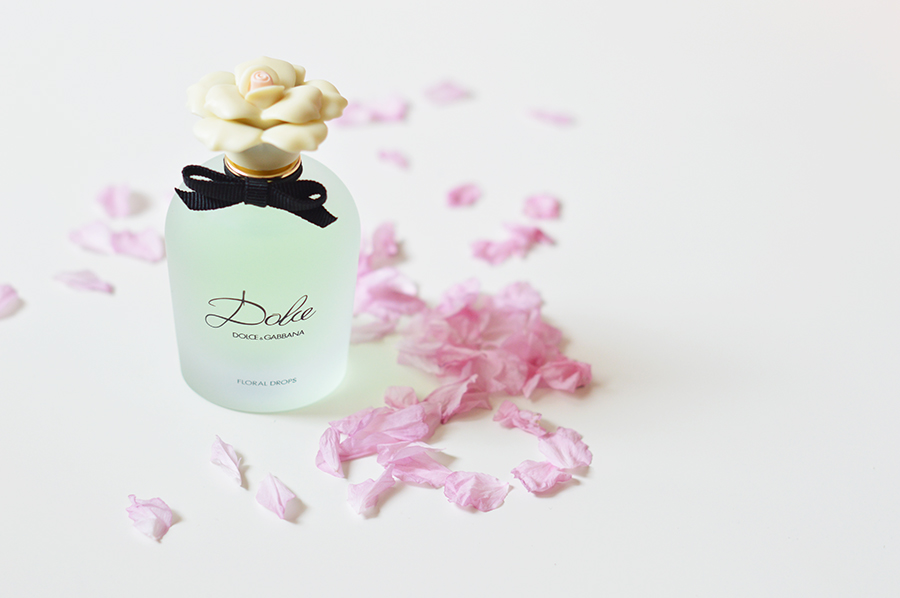 Dolce Floral Drops. La nuova fragranza firmata Dolce & Gabbana.
E' la freschezza delle foglie di neroli.
E' la scia di profumo che evoca un ricordo.
E' un' armonia delicata.
E' femminile.
E' una fragranza di fiori bianchi.
E' un'esplosione fresca e luminosa.
Il packaging di Dolce Floral Drops è curato nei minimi dettagli, è formato da linee pulite e semplici, e culmina con un'elegante e bellissimo tappo, nel quale è scolpito un fiore dai petali bianco latte.6
Dolce Floral Drops. The new fragrance by Dolce & Gabbana.
It's the freshness of the leaves of neroli.
It's the trail of scent that evokes a memory.
It's a delicate harmony.
It's female.
It 's a fragrance of white flowers.
It's a fresh and bright explosion.
The packaging of Dolce Floral Drops is studied in details, it made of clean and simple lines, and culminates with an elegant and a nice top, which is sculpted into a flower with white milk petals.