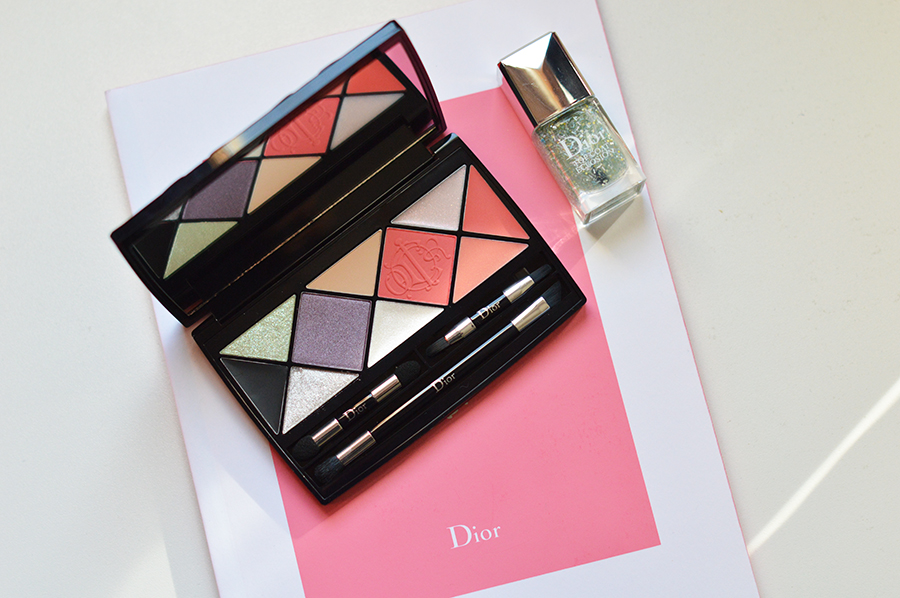 Arriva la primavera, firmata Dior e apre le porte del suo giardino segreto. La nuova collezione make up è infatti un accendersi di colori, è il ritorno dei  giochi di luce, è lo sbocciare dei fiori. Un magnifico scrigno blu notte svela la palette Kindom of Colors, con i dieci prodotti indispensabili del maquillage. Il Rouge Dior Baume si presenta con sfumature rosate mischiate a tocchi di madreperla, per far brillare le nostre labbra. I riflessi di luce arrivano fino alla punta delle dita, con i nuovi it-vernis che rendono le unghie elettrizzanti: Lady, Mayestic, Glory e il Top Coat Eclosion, in assoluto il mio preferito. Colori esclusivi e mai visti prima, malva delicato, rosa bocciolo, rosso capucine e gel trasparente con coriandoli colorati. Infine Dior Cheek & Lip Glow, un colore unico per due effetti diversi. Guance e labbra si colorano della stessa tinta, insieme con un unico prodotto. Il risultato è a dir poco sorprendente.
P.S. Il giorno 5 febbraio siete tutte invitate all'inaugurazione ufficiale del Nuovo Spazio Dior presso La Rinascente, Firenze. Per tutte voi, in omaggio una preziosa miniatura di Cuir Cannage della Collection Privée.
Spring, signed Dior, is coming and opens the doors of his secret garden. The new makeup collection is a turn on the colors, is the return of the play of light, is the blossoming of flowers. A magnificent casket blue night reveals
the Kindom of Colors palette, with the ten essential products of makeup. The Rouge Dior Baume shows pink shades mixed with touches of pearl, to shine our lips. The reflections of light reaching to the fingertips, with new it-vernis that make nails electrifying: Lady, Mayestic, Glory and the Top Coat Eclosion, my absolute favorite. Exclusive colors and never before seen, delicate mauve, rose bud, red capucine and transparent gel with colored confetti. Finally, Dior Cheek & Lip Glow, a unique color for two different effects. Cheeks and lips are colored of the same color, along with a single product. The result is absolutely amazing.