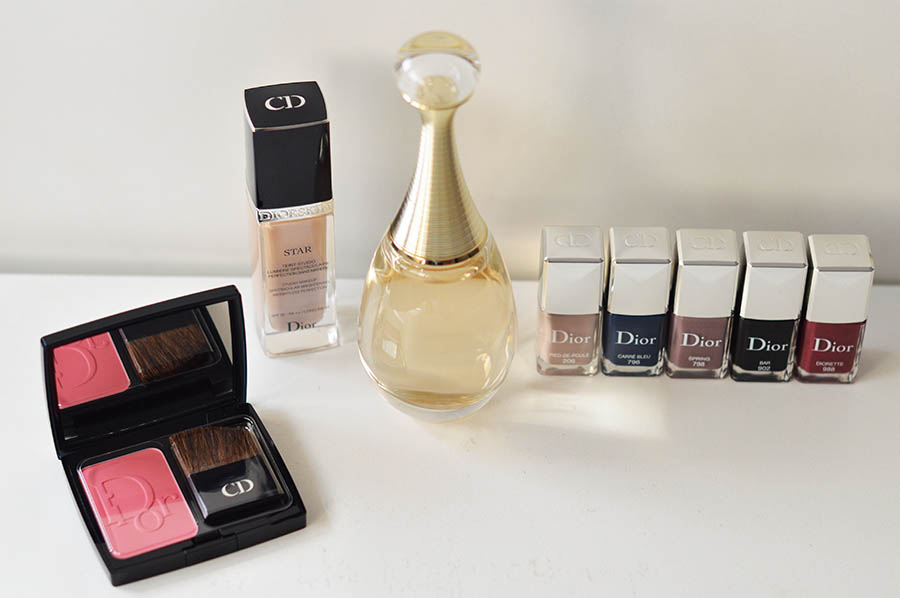 A dip in the Dior beauty's collection: from the DiorSkin Star foundation, to the Dior Blush, from to Dior nail polishes, with its new autumn colors, to J'Adore, the iconic scent of the French maison.
Diorskin Star is the first foundation that makes your skin bright and shining like no other foundation, as well as the blush that, in addition, draws the contours of the face, sculpting the cheekbones. As for the nail polishes, the colors are intense and brilliant, perfect to wear day and night. Finally it, J 'Adore, the must-have scent of Dior, which for me, is always the number one.
Un tuffo nella collezione beauty Dior: dal fondotinta DiorSkin Star, al Dior Blush, dagli smalti dai colori autunnali, all' iconico profumo J' Adore della maison francese.
DiorSkin Star è il primo fondotinta che rende la pelle splendente e luminosa come nessun altro fondotinta, così come il Blush che, in aggiunta, disegna i contorni del viso, scolpendo gli zigomi. Per quanto riguarda gli smalti, i colori si fanno intensi e brillanti, perfetti da indossare di giorno e di sera. Infine lui, J' Adore, il profumo must-have della maison Dior, che per me, rimane sempre il numero uno.