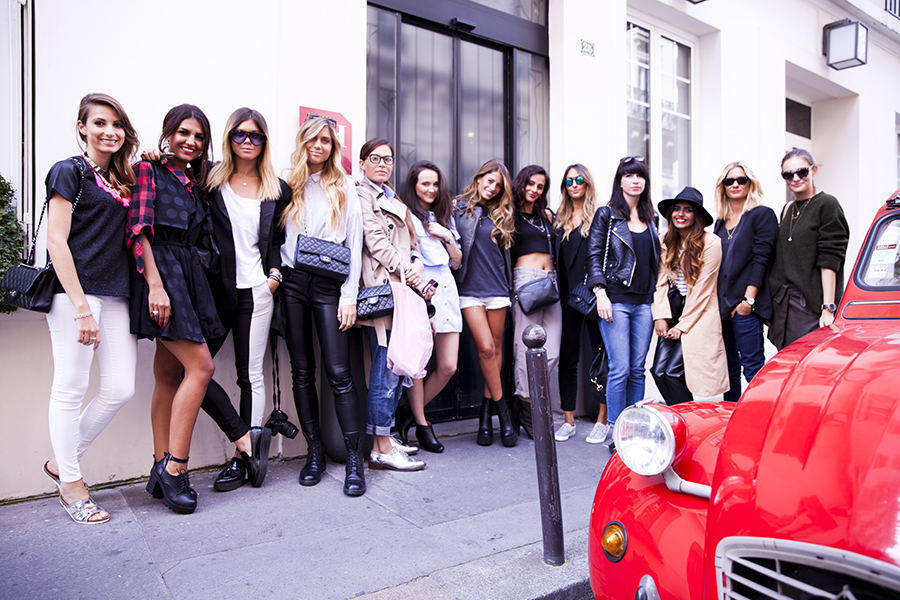 Hello everyone! Finally I can show you the pictures of the three days I spent in Paris with all the Tally Weijl team and other Italian and international bloggers. Three days really funny, with shooting, tours in Paris and shopping session at Le Marais. So today, I show you the official photos of the shooting and the video (at end of post) that we have created for the 30th birthday of Tally Weijl, plus the backstage photos and of the amazing three days that we spent there.
Thank you to all the Tally Weijl team for the wonderful experiences and many thanks to my fellow travelers, Chiara and Marie, with whom I enjoyed like never before.
Buongiorno a tutti! Finalmente posso mostrarvi le foto dei tre giorni che ho trascorso a Parigi insieme a tutto il team Tally Weijl e ad altre blogger italiane ed internazionali. Tre giorni davvero divertentissimi, fatti di shooting, giri nel cuore di Parigi e shopping a Le Marais. Oggi dunque, vi mostro le foto ufficiali dello shooting e il video (a fine post) che abbiamo realizzato per i trentesimo compleanno di Tally Weijl, più le foto del backstage e dei magnifici tre giorni che abbiamo trascorso.
Grazie di cuore a tutto il team Tally Weijl per la bellissima esperienze e grazie mille alle mie compagne di viaggio, Chiara e Marie, che mi hanno divertira come non mai.