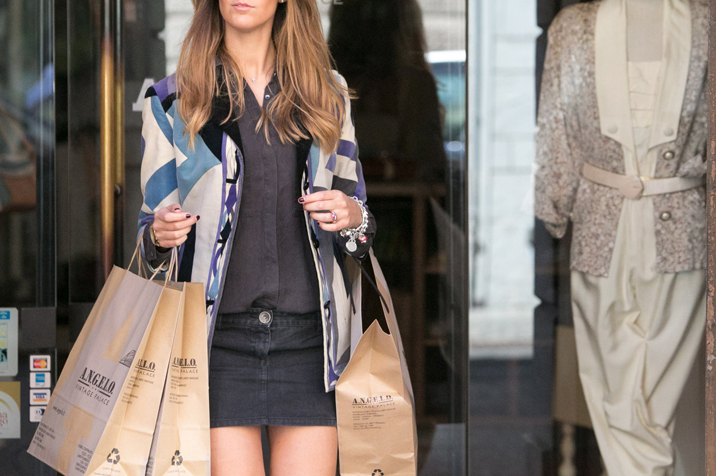 On Wednesday I was a guest of A.N.G.E.L.O. Vintage at Lugo di Ravenna. I had the opportunity to spend the whole day with the whole Angelo team and to access to the latest plans of Angelo Angelo Palace where Angelo had his private collection.
A truly sensational experience that made me go back in time for many years and that has made me live emotions really indescribable. In this case, I think the pictures speak louder than my words, so here's to you a gallery of photos taken during the day. Today, after Lugo di Ravenna and a few days at Pitti, I leave for Milano Man Fashion Week.
Mercoledì sono stata ospite di A.N.G.E.L.O. Vintage nella loro sede a Lugo di Ravenna. Ho avuto l' opportunità di trascorrere l' intera giornata con tutto il team di Angelo e di accedere agli ultimi piani di Angelo Palace dove Angelo tiene la sua collezione privata. Un' esperienza davvero sensazionale che mi ha fatto tornare indietro nel tempo di moltissimi anni e mi ha fatto vivere delle emozioni veramente indescrivibili. In questo caso, credo proprio che le immagini parlino più delle mie parole, quindi ecco a voi una carrellata di foto, scattate durante la giornata. Oggi, dopo Lugo di Ravenna e alcuni giorni a Pitti, parto per Milano Moda Uomo. Ormai, chi si ferma è perduto!