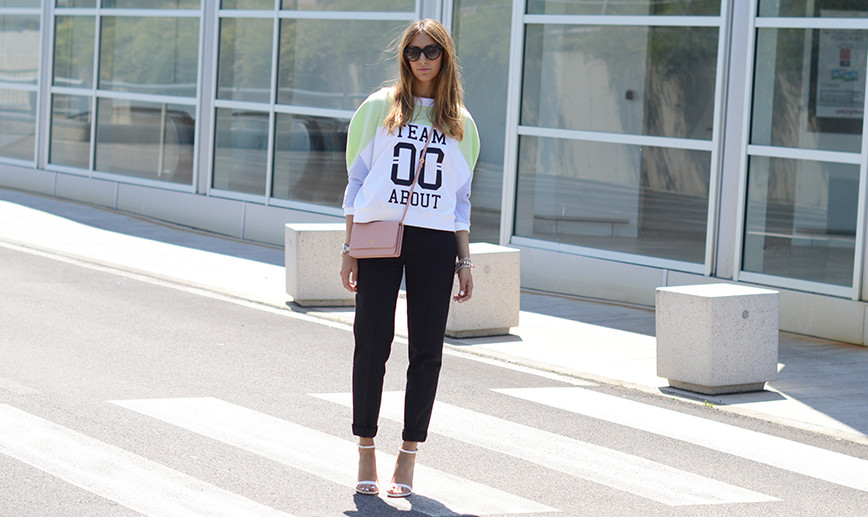 Maison About new collection I really love, like this "Team About" sweatshirt.
A style that reflects me which is sporty and street at the same time. The mix of pastel colors I find it perfect, so much that I decided to match it with my Prada bag. To complete the look, I worn a pair of blacks trousers and white sandals.
…Among less than a week, it will be my birthday …. 27 years. Time passes much too quickly, but if I have to make a summary of this last year, I can' t be satisfied. I'm happy with how my life is evolving, both working and private, and for this I can only wish the best to all those who truly desire something and they put body and soul to achieve its goals. Steadiness is virtue of the strong.
La nuova collezione Maison About mi piace tutta, proprio come questa felpa "Team About".
Uno stile molto mio che si contrappone a uno più sporty fino a quello più street. Il mix di colori pastello lo trovo perfetto, così tanto che ho deciso di abbinarci la borsa di Prada. A completare il look, un paio di pantaloni neri in piega e sandali bianchi.
…Tra meno di una settimana, sarà il mio compleanno…. 27 anni. Il tempo passa veramente troppo in fretta, ma se devo fare un riepilogo di quest' ultimo anno, non posso che essere soddisfatta del mio percorso. Sono felice di come si sta evolvendo la mia vita, sia lavorativa che privata, e per questo non posso che augurare il meglio a tutti coloro che desiderano veramente qualcosa e che ci mettono anima e corpo per raggiungere i proprio obbiettivi. La costanza è la virtù dei forti.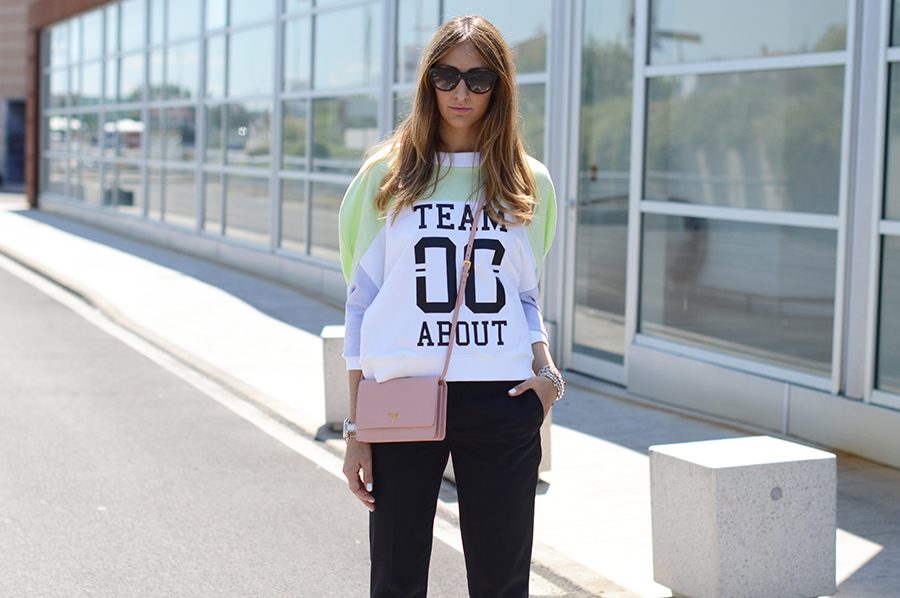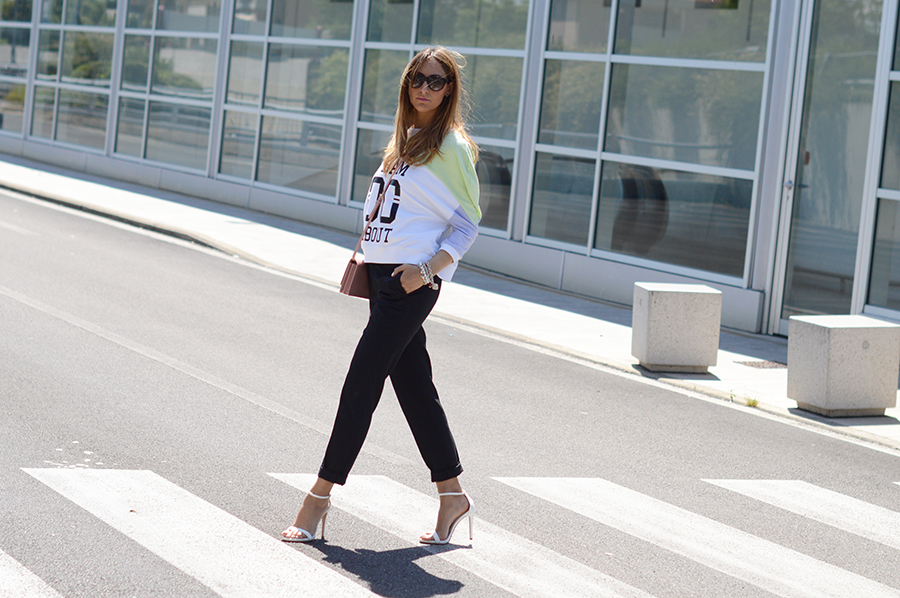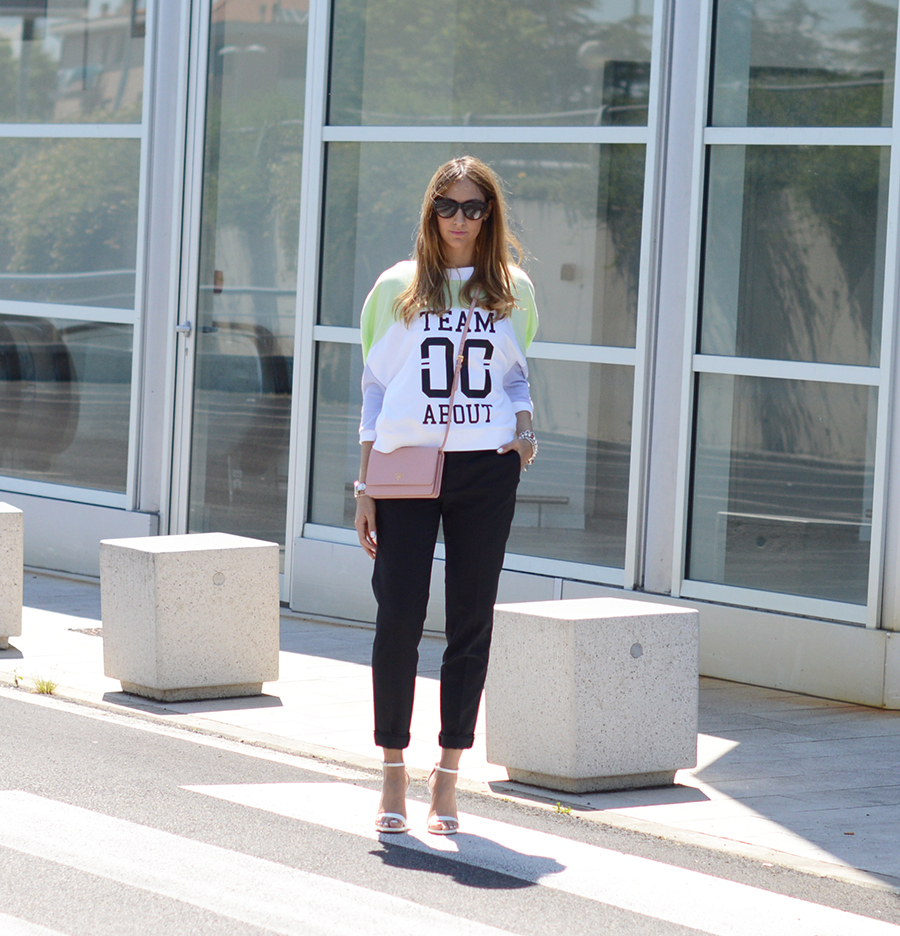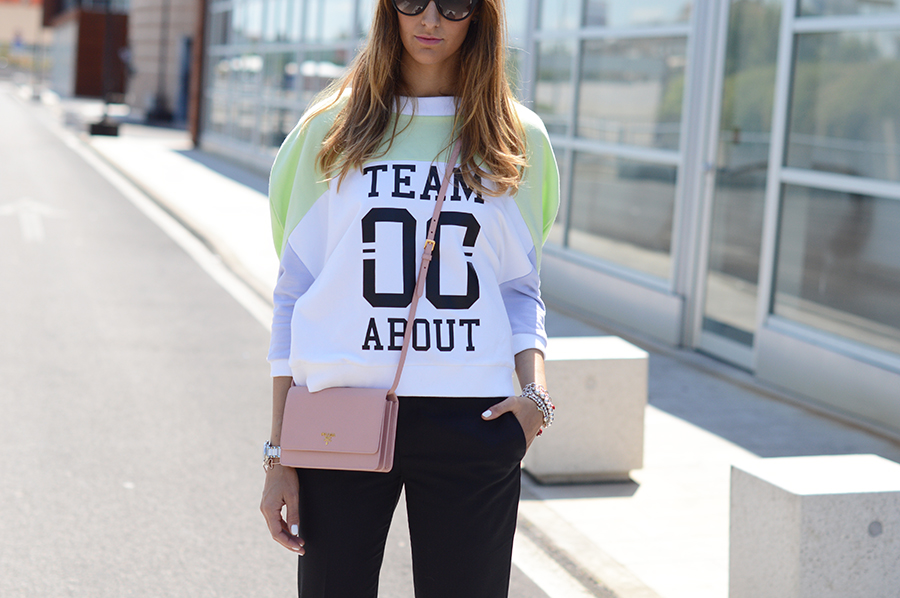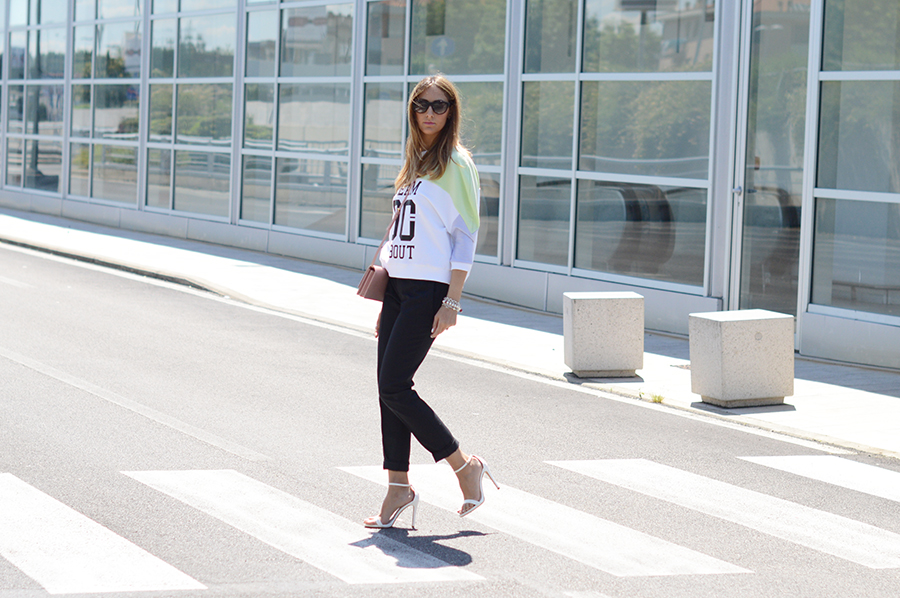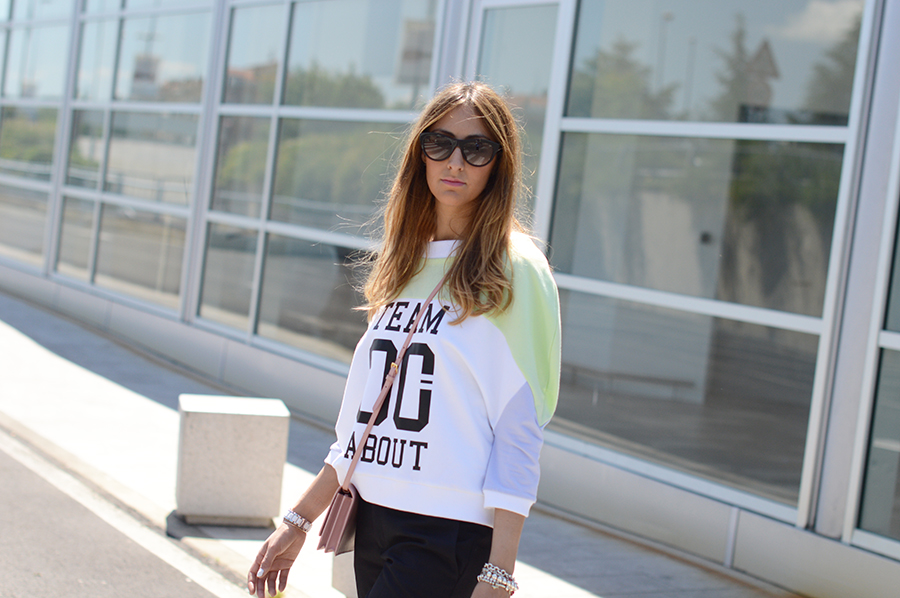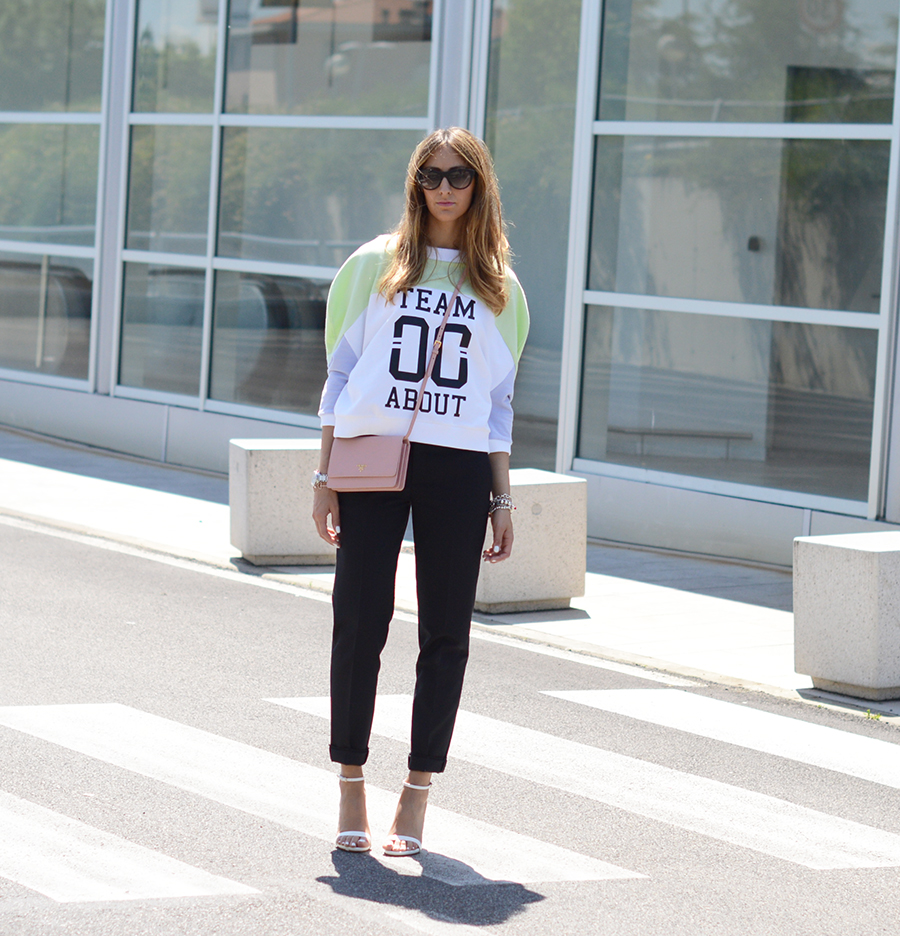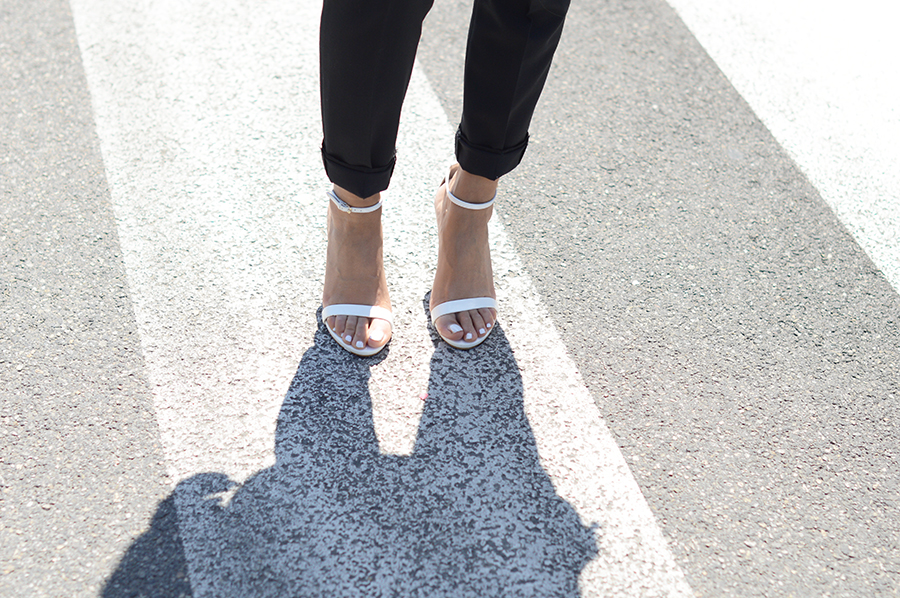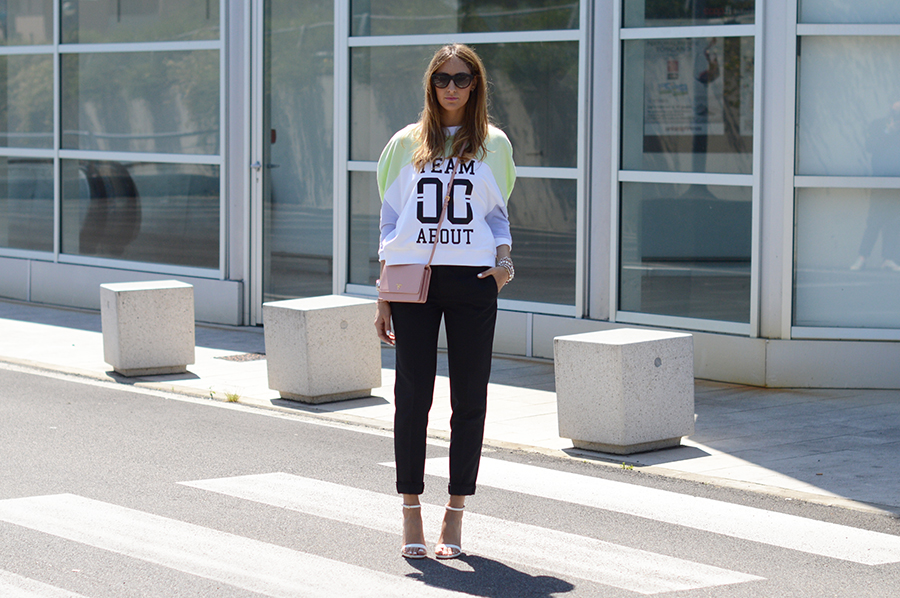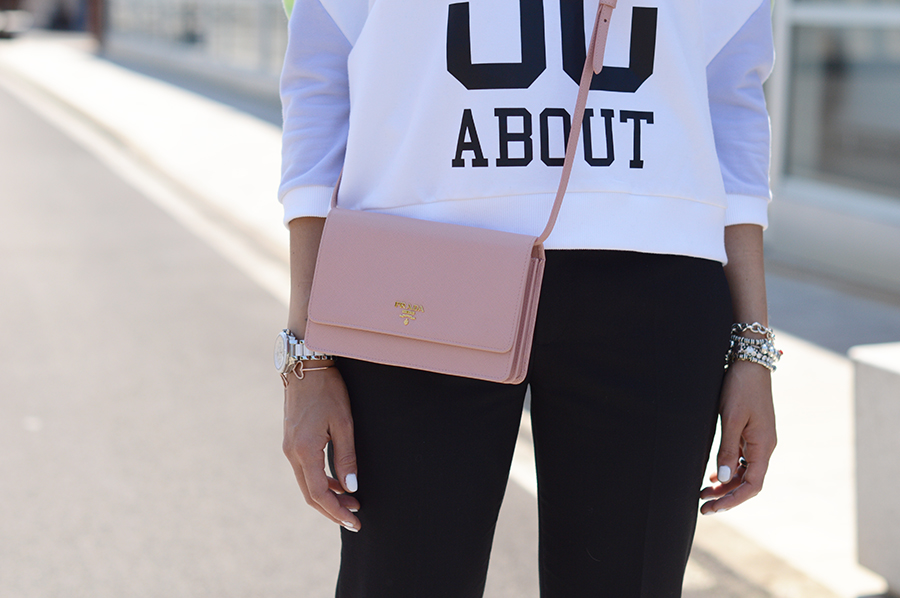 MAISON ABOUT SWEATSHIRT
ZARA PANTS
ZARA SHOES
MIU MIU SUNGLASSES
PRADA BAG