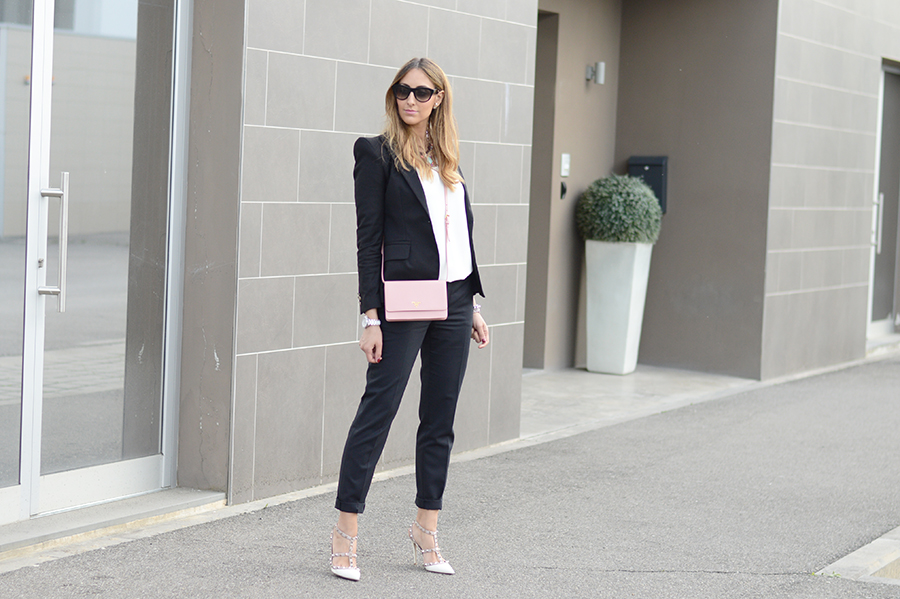 And then it always goes that if I have an important event, I choose always to back to b&w, or otherwise only in black.
Maybe because as I see me with these two colors, I don' t see myself with other; perhaps because very often around me I see people dressed too colorful and all this color, often, makes me tired, especially if matched and dosed not in the right way. Surely, however, I am not one of those people that the-dress-reflects-the-state-of-mind; I' m a person who approaches life with serenity and always with a smile … except in the photos, in those not, because I don't like it.
E poi va sempre a finire che se ho un' occasione importante scelgo sempre di vestirmi in bianco e nero, o altrimenti solo in nero.
Forse perché come mi vedo con questi due colori, non mi vedo con nessun altro; forse perché molto spesso intorno a me vedo gente vestita troppo colorata e a me tutto questo colore spesso stanca, soprattutto se non abbinato e dosato nella  maniera giusta. Sicuramente però, non sono una di quelle persone che il-vestito-rispecchia-lo-stato-d'-animo; sono una persona che affronta la vita con grande serenità e sempre con il sorriso … tranne in foto, in quelle no, perché lì non mi piaccio mai.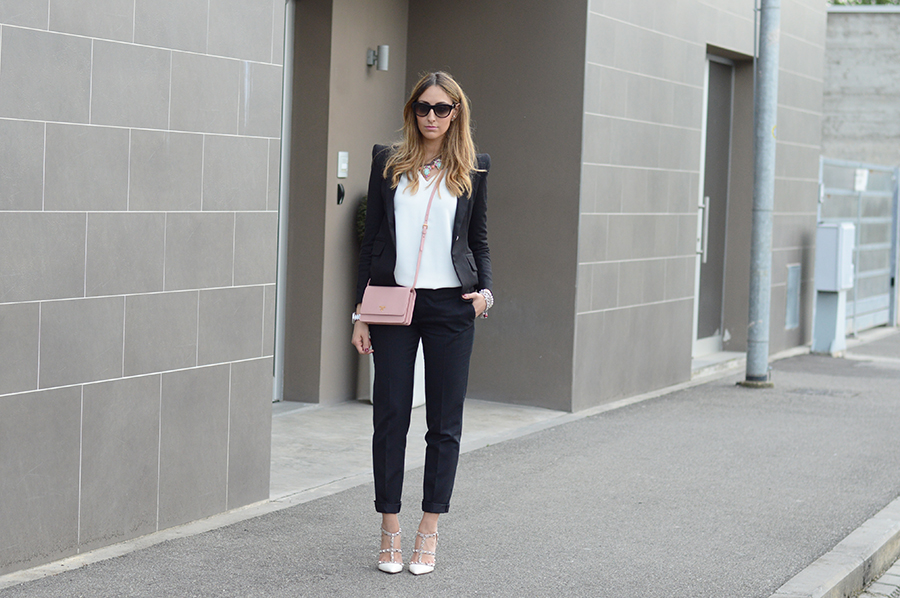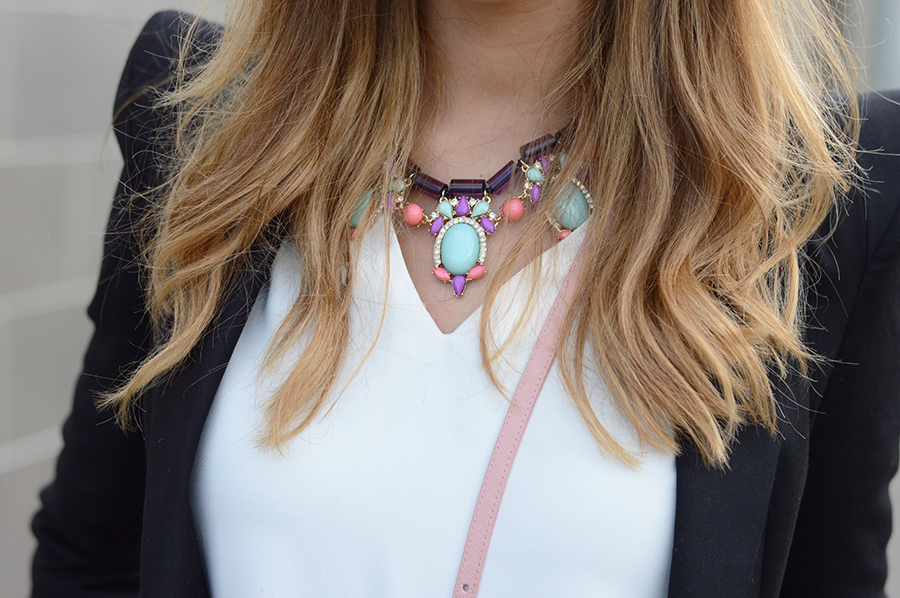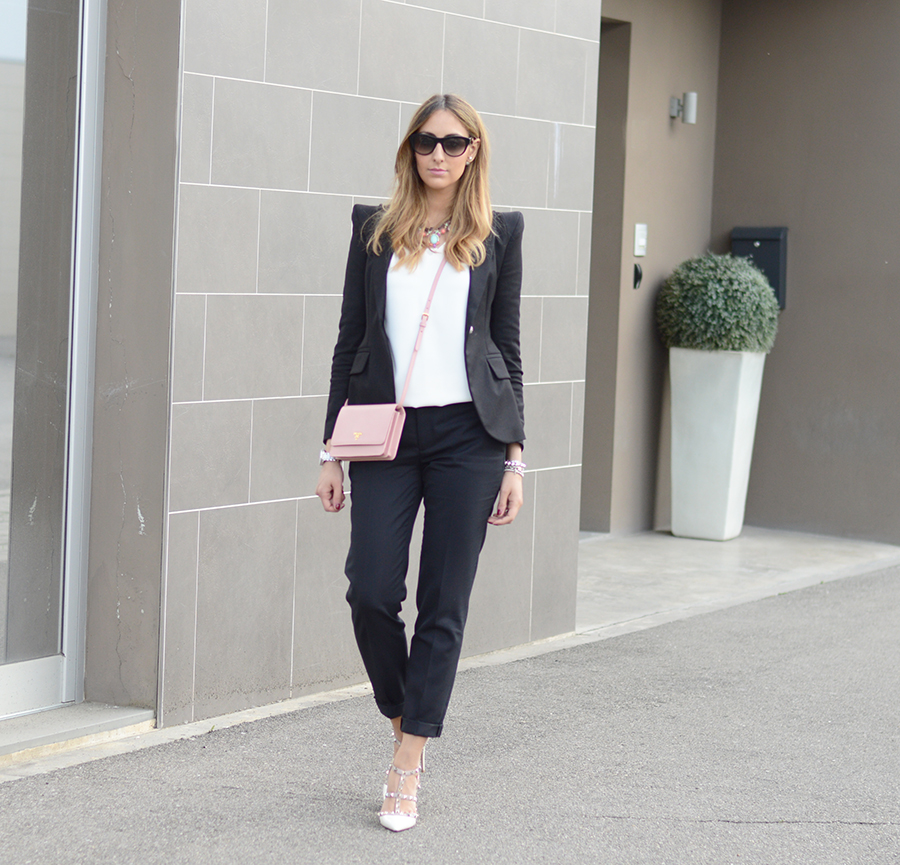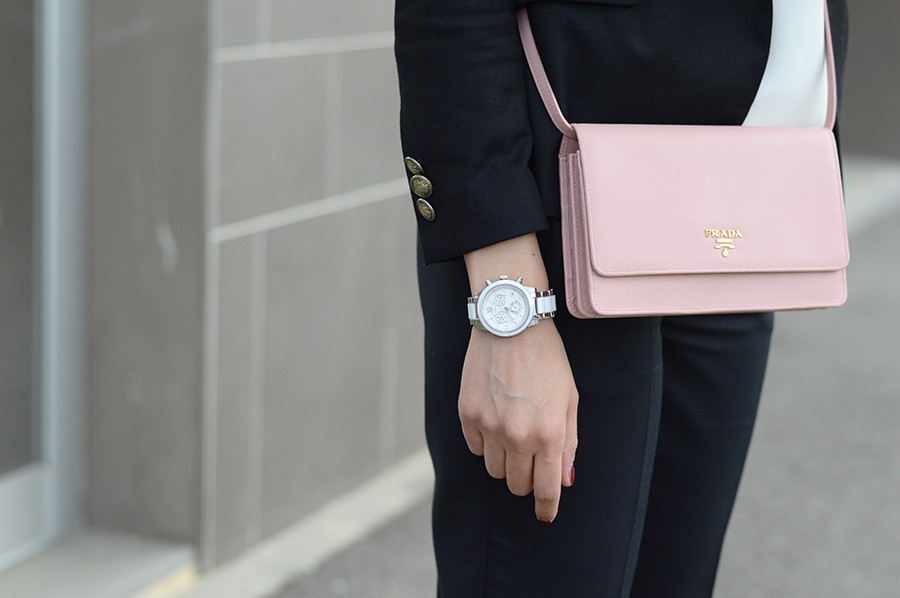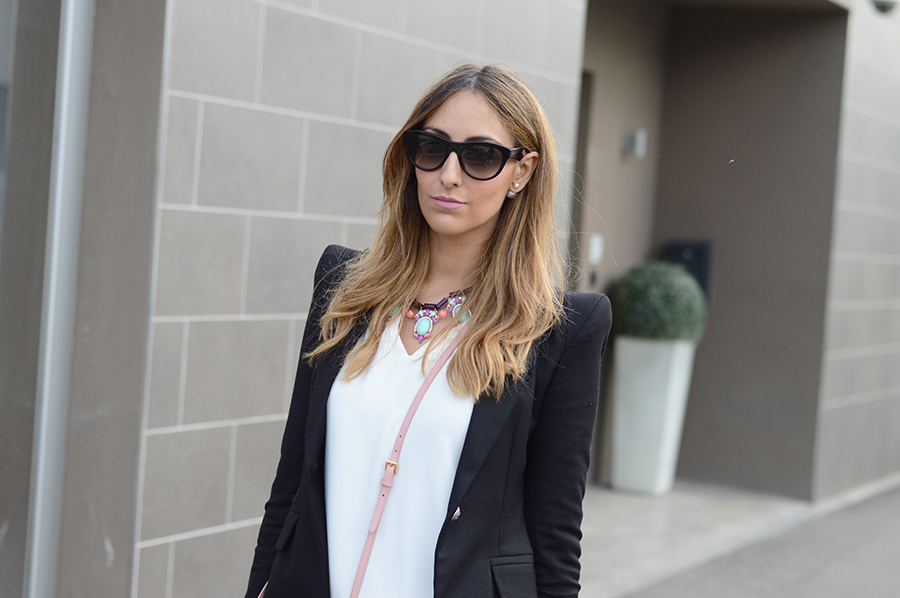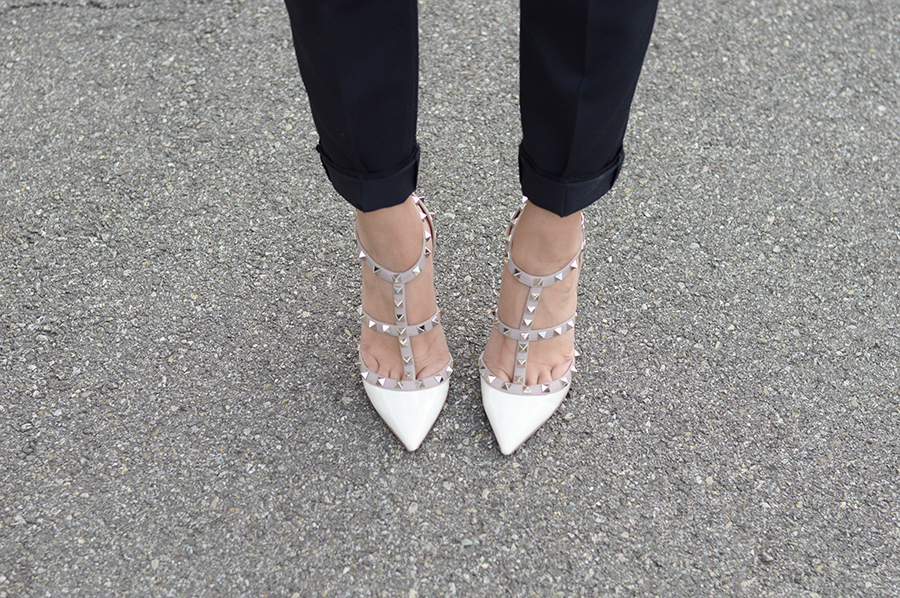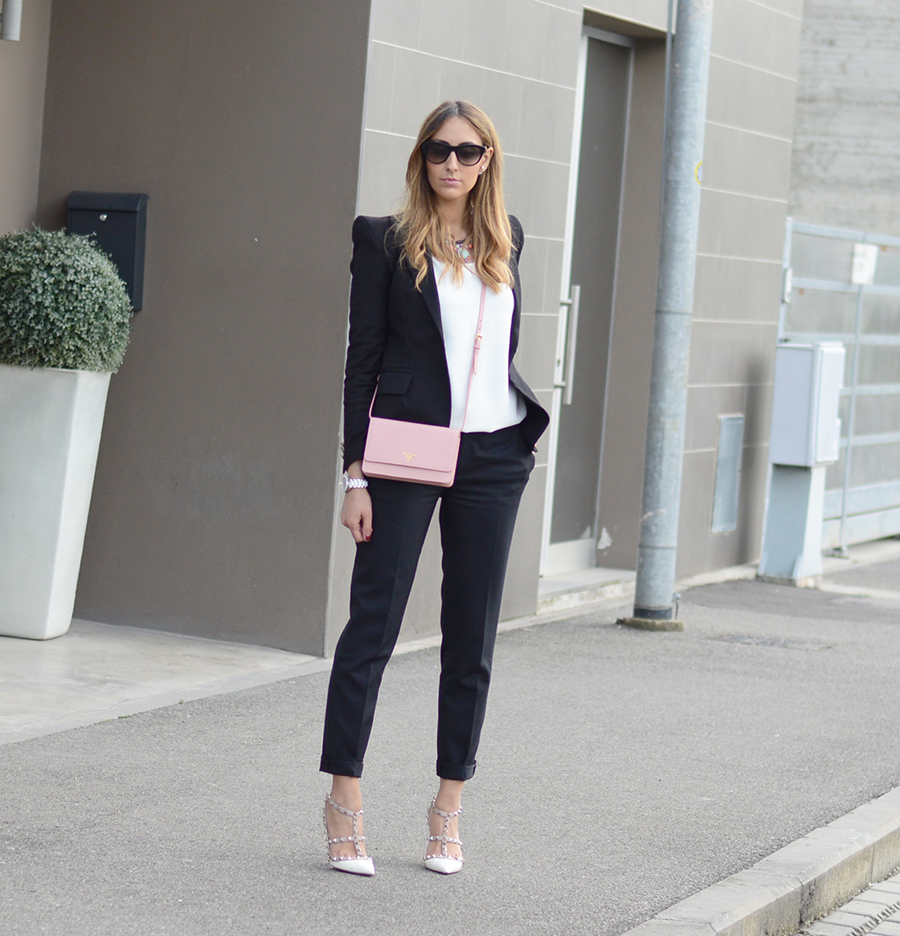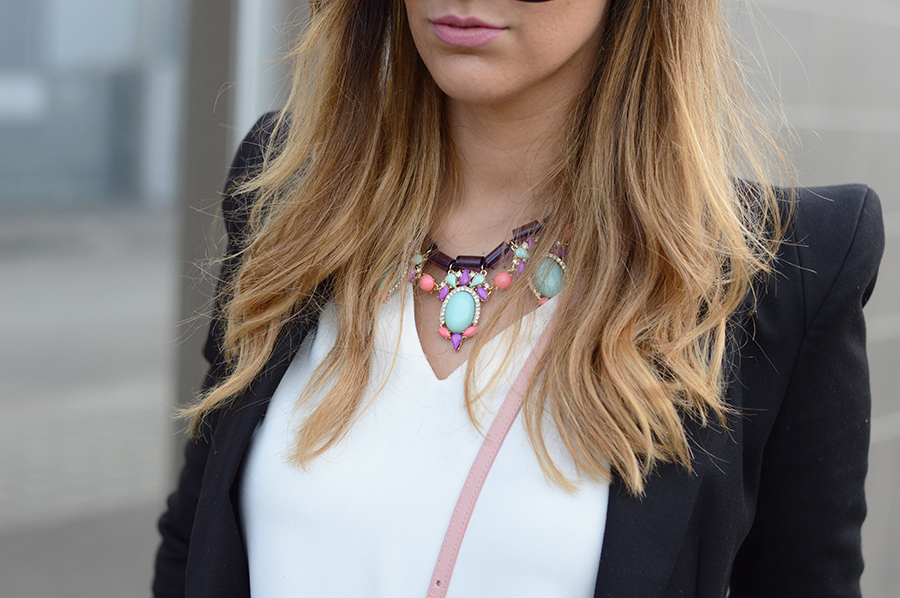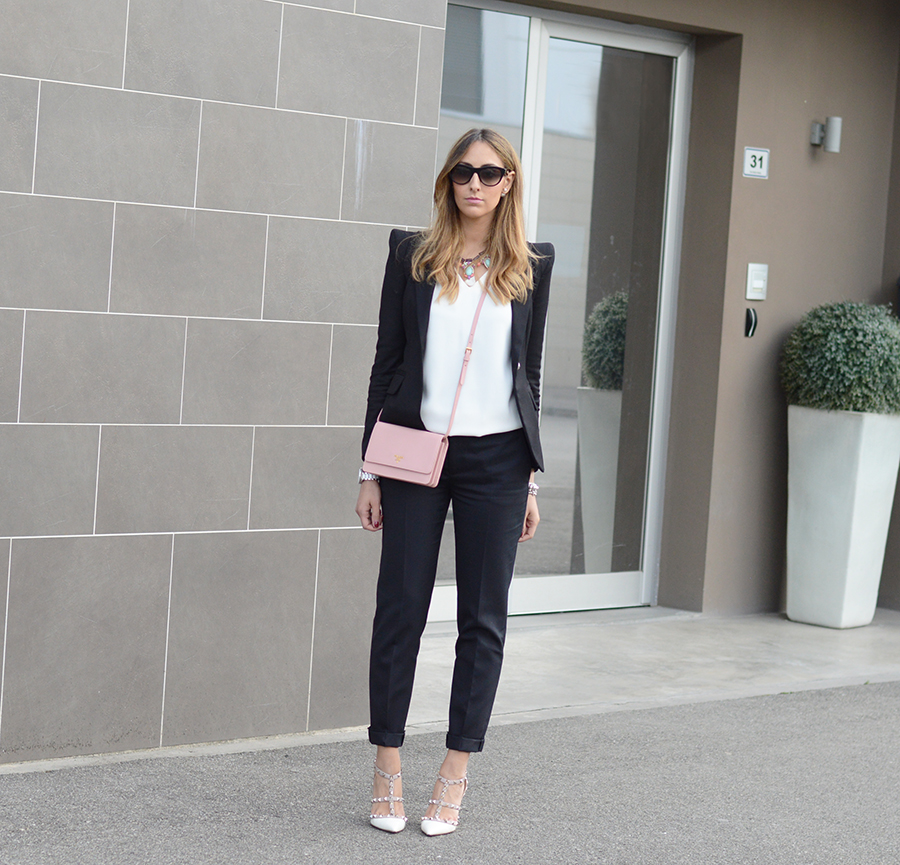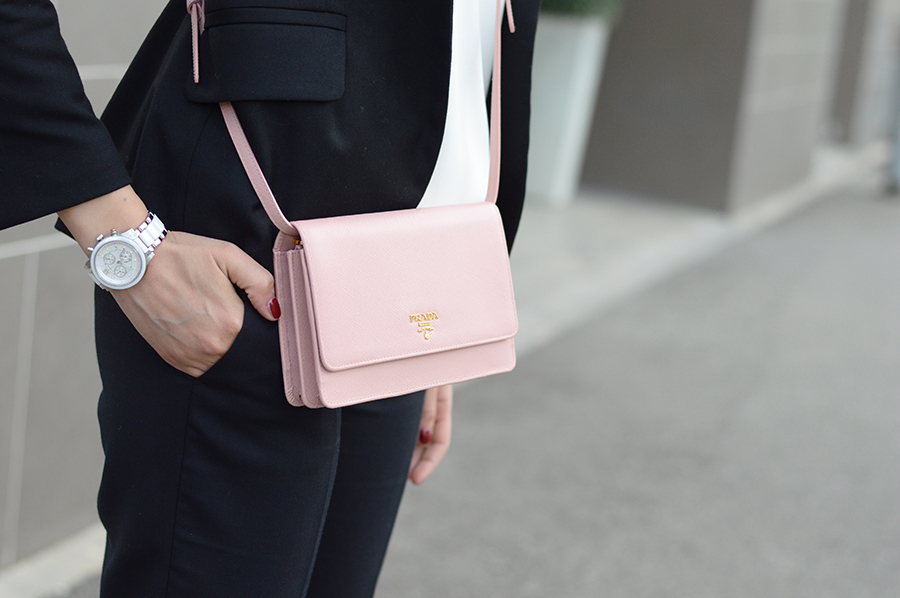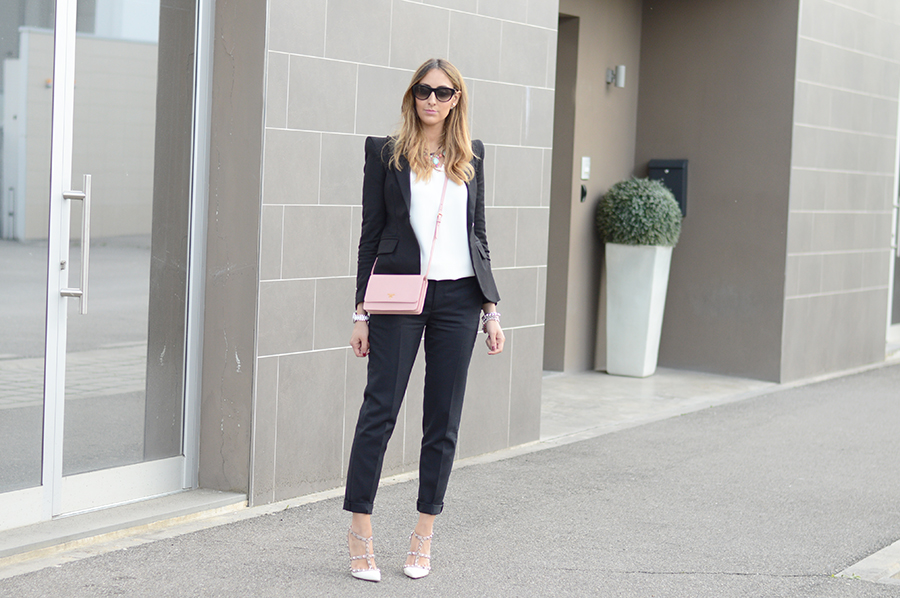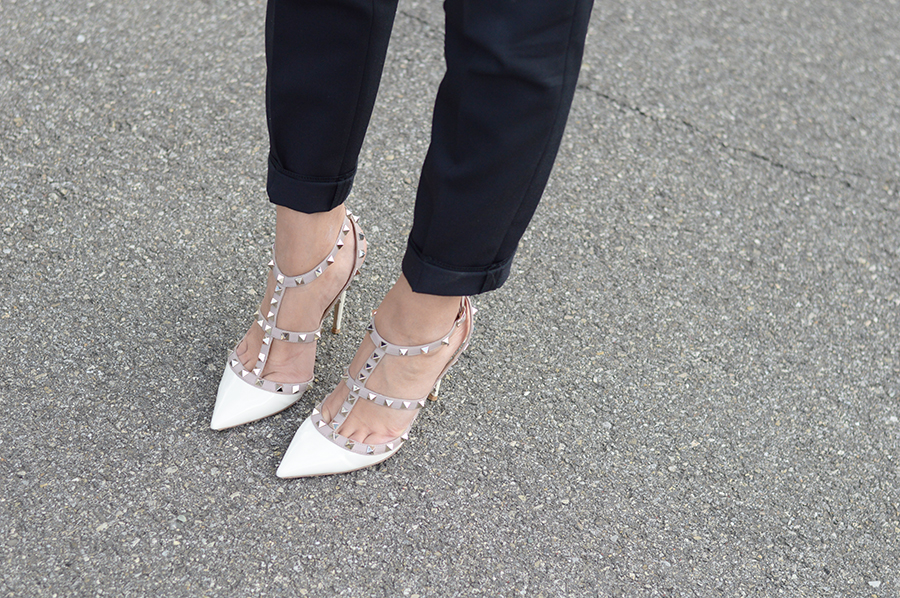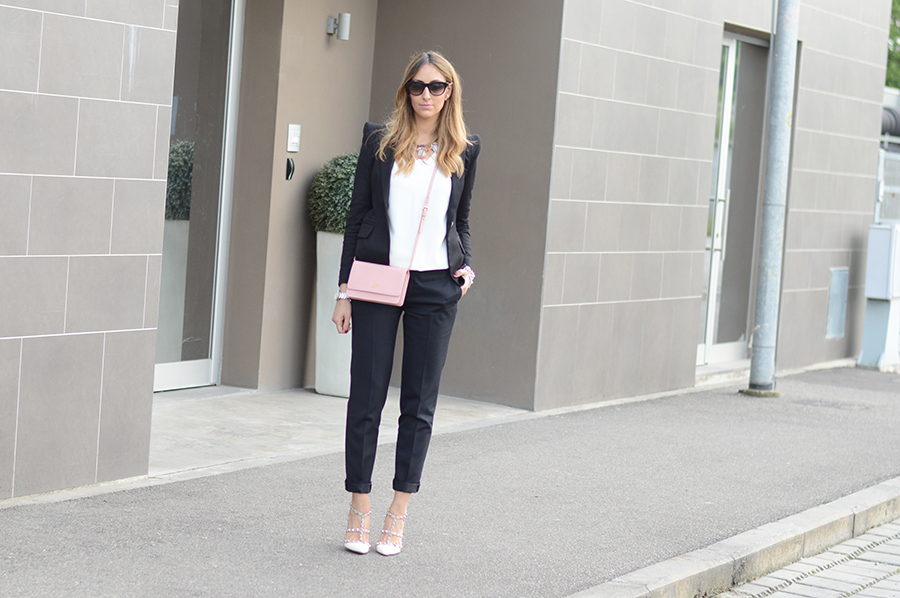 IMPERIAL JACKET
ZARA BLOUSE
ZARA PANTS
JEWEL BE MINE NECKLACE
VALENTINO ROCKSTUD SHOES
MIU MIU SUNGLASSES
OTTAVIANI WATCH
PRADA BAG