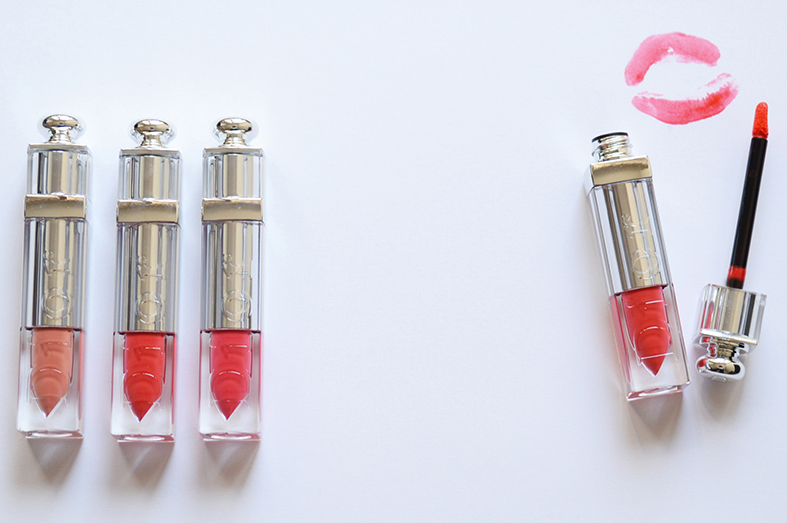 Dior knows how to amaze me every time. The new Dior Addict lipstick Fluid Stick is the first hybrid lipstick all-in-one that revolutionizes and breaks the rules of traditional make-up. The Dior Addict Fluid Stick infact is the first hybrid lipstick that with a single gesture is able to do everything. It ' s a product for the lips of a truly spectacular fluidity that does not stick but it shines more than any other gloss. The Dior Addict Fluid Stick is accompanied by the legendary Dior Vernis nail polishes proposed in a new formula that give an incredibly perfect manicure. To try to preview the new beauty proposals from the April 1 to 13, at La Rinascente in Piazza Duomo in Milan, Dior waiting for you to celebrate the Dior Vernis, the new line of great nail polishes. Three beauty expert manicuriste will be available for you to try the experience of a perfect manicure signed Dior. Moreover from April 8 to 12 , you can get a make up by the most famous Dior Make up Artists with a personalized flash make up!
And for all the readers of My Fantabulous World, on April 2 from 11.00 I will be at Dior corner at La Rinascente in Milan to try together the new beauty proposals signed Dior!
Dior ogni volta sa stupirmi. Il nuovo Dior Addict Fluid STick è il primo rossetto ibrido all-in-one che rivoluziona e stravolge le regole del tradizionale make up. Il Dior Addict Fluid Stick infatti è il primo rossetto ibrido che con un solo gesto è in grado di far tutto. E' un prodotto per le labbra di una fluidità veramente spettacolare che non appiccica ma brilla più di un qualsiasi gloss. Il Fluid Stick si accompagna ai mitici smalti Dior Vernis che in una nuovissima formula donano una manicure incredibilmente perfetta. Per provare in anteprima le nuove proposte beauty dal 1 al 13 Aprile, presso La Rinascente di Milano in Piazza Duomo, Dior vi aspetta per celebrare Dior Vernis, la nuova fantasica linea di smalti. Tre beauty esperte manicuriste saranno a vostra disposizione per farvi provare l' esperienza di una perfetta manicure firmata Dior.
Inoltre dall' 8 al 12 Aprile, potrete farvi truccare dai più famosi Make up Artist Dior con un flash make up personalizzato!
E per tutte le lettrici di My Fantabulous World, vi aspetto il 2 Aprile dalle ore 11.00 nel corner Dior presso La Rinascente di Milano per provare insieme le nuove proposte beauty firmate Dior!