I gave you some little anticipation on my social pages but I had not reveal anything of concrete, and now finally here is the complete shooting. I love it!! It was really a great pleasure to spent again some time together! In addition to a wonderful person, you're a great photographer, go Nico!Finalmente ecco qua le foto che mi ha scattato Nicoletta quando eravamo a Milano per la fashion week.
Vi avevo dato qualche piccola anticipazione sui social senza però svelarvi niente di concreto, ed oggi finalmente ecco qua tutto lo shooting completo. Adoro!! E' stato davvero un grande piacere passare ancora una volta un pò di tempo insieme!

Oltre che una splendida persona, sei una fotografa eccezionale, continua così Nico!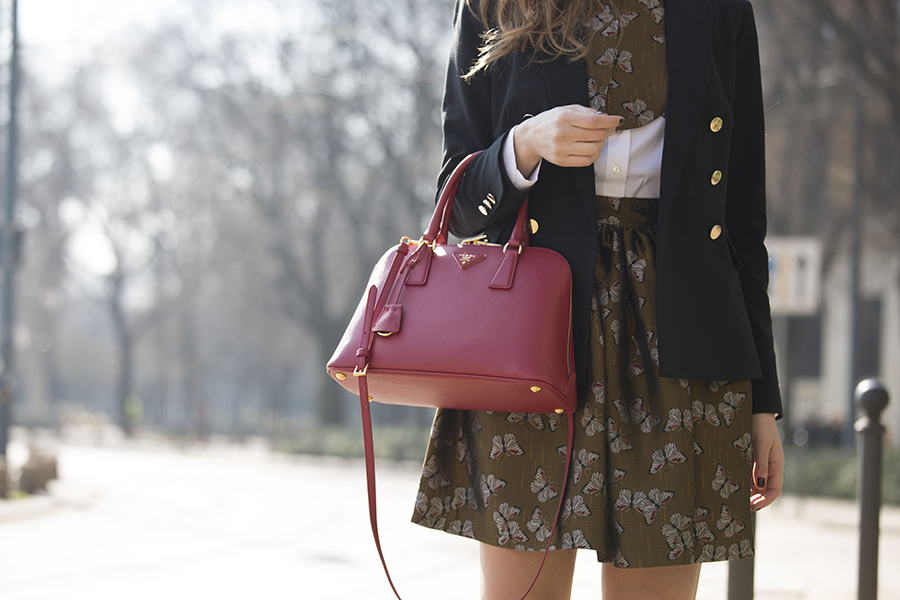 GINA TRICOT
BLAZER
WALTER VOULAZ
SHIRT
GIULIETTE BROWN
BIB
GIULIETTE BROWN
SKIRT
CALZEDONIA
SOCKS
LE SILLA
SANDALS
PRADA
BAG
(BUY
HERE
)
PHOTOS BY: Nicoletta Reggio